Middle East
We adhere to the unity of Syria and reject demographic change: el-Sisi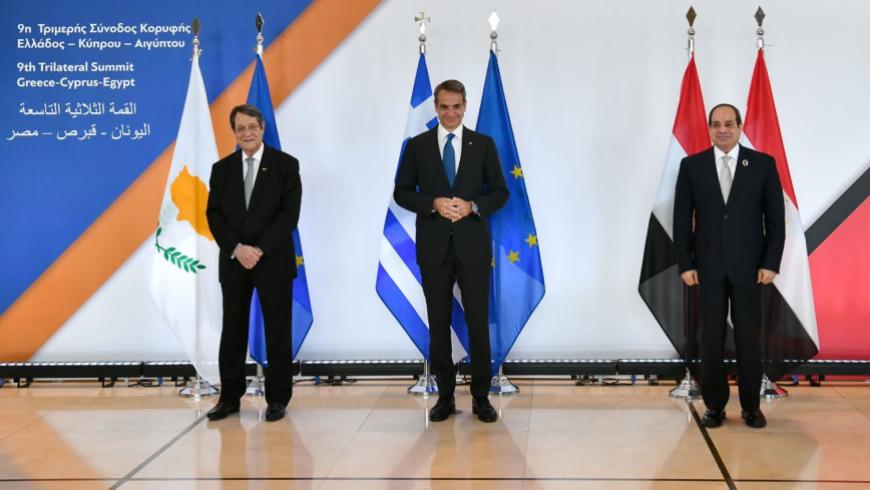 QAMISHLI, Syria (North Press) – From Athena, the capital of Greece, the Egyptian president Abdel Fattah el-Sisi, announced the adherence of Egypt, Greece and Cyprus to the unity of the Syrian territory and rejecting any attempts of demographic change.
In a press conference in held in Athena, on Tuesday, with the president of Cyprus and Prime Minister of Greece, el-Sisi stressed the refusal of the three countries' leaders of any attempts by the "regional powers" to change the demography of the Syrian lands.
El-Sisi arrived in Athena on Tuesday to participate in the events of trilateral summit among Egypt, Greece and Cyprus, days after signing the power link agreement among the three states.
At the same time, Egypt has strained diplomatic relations with Turkey.
"The three countries agree to adhere to the unity of the Syrian lands and they refuse the attempt of some regional powers to change the de-facto Syrian situation," el-Sisi said during the conference.
"We stress the support of the UN Special Envoy for Syria to reach a compromise to the Syrian crisis and preserve the unity and peace of its lands," he added.
Reporting by Mousa Haydar