Home
Middle East
Investigation on Beirut port may explode political situation of Lebanon, observers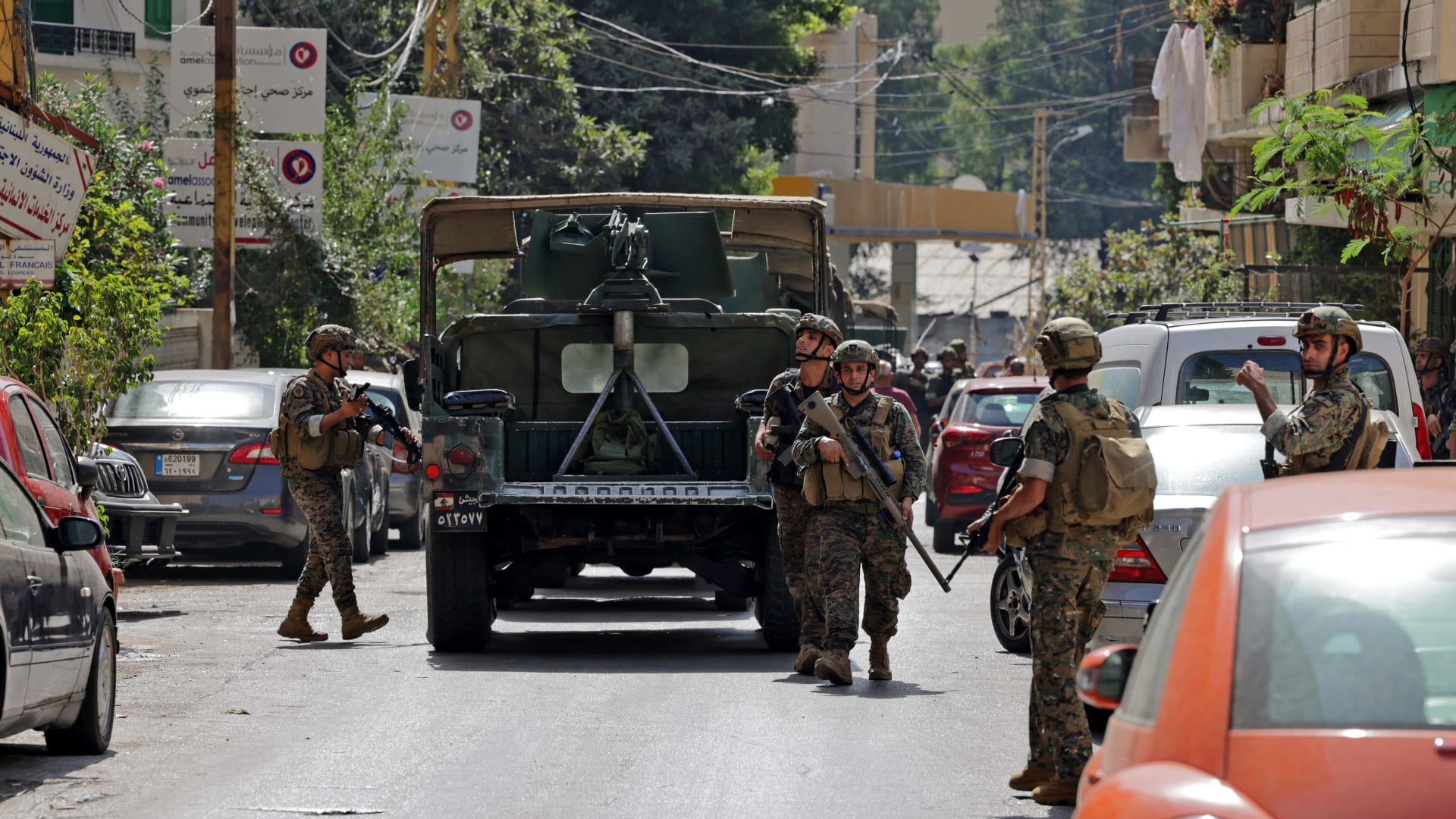 QAMISHLI, Syria (North Press) – The situation in Lebanon is dangerous and it threatens to explode at any moment, said Lebanese PM Ali Hassan Khalil against whom an arrest warrant was issued on the background of the explosion of Beirut port last year.
Khalil, who is considered the second powerful man in the Shiite Amal Movement after Nabih Berri, hinted that the decision to arrest him is "a stab in the back of the Axis of Resistance.
On October 13, the investigative judge, Tareq Bitar, issued an arrest warrant against Khalil, which led young men take to the street and denounce the decision.
The protest expanded to turn on Thursday, to clashes that took place in the Tayouneh area in the Southern Suburbs of Beirut, leaving 6 deaths and 32 injuries according to the Lebanese Red Cross.
The Lebanese army brought in reinforcements after riots, and arrested a number of people, while members of the Civil Defense worked to hospitalize the wounded.
The army deployed heavily in the area, with the road blocked, after it arrested a sniper in the area, to try to control the situation.
In turn, Lebanese Prime Minister Najib Mikati called on everyone to calm down and not be drawn into sedition for any reason.
On Thursday, Hezbollah and the Amal Movement issued a joint statement stressing that "the attack by armed and organized groups aims to drag the country into an intentional sedition."
Head of Media and Communication Apparatus of the Lebanese Forces (a Christian-based political party and former militia during the Lebanese Civil War), Charles Jabbour, said that what is happening is "a direct result of the mobilization and incitement that has been going on for four months, which was started by Hassan Nasrallah."
There are fears within the Lebanese political circles that the investigation file into the port explosion may explode the political and governmental situation, according to observers.
On Thursday, the Secretary-General of the Arab League, Ahmed Aboul Gheit, called on all Lebanese parties to "exercise self-restraint, avoid sedition, tone of incitement and acts of escalation, and to put Lebanon's supreme interest above any narrow partisan or sectarian considerations."
On Friday, Saudi Ministry of Foreign Affairs issued a statement in which it said that Saudi Arabia is following with interest the current events in Lebanon and expresses its hope for the stability of the situation as soon as possible.
For its part, the Iranian Ministry of Foreign Affairs "condemned the killing of protesters in Lebanon, stressing that Beirut will overcome the Israeli-supported seditions."
On August 4, 2020, a large amount of ammonium nitrate stored at the Port of Beirut in Lebanon exploded, causing at least 218 deaths, 7,000 injuries, and $15 billion in property damage, in addition to leaving about 300,000 people homeless.
Report by Jwan Shkaki