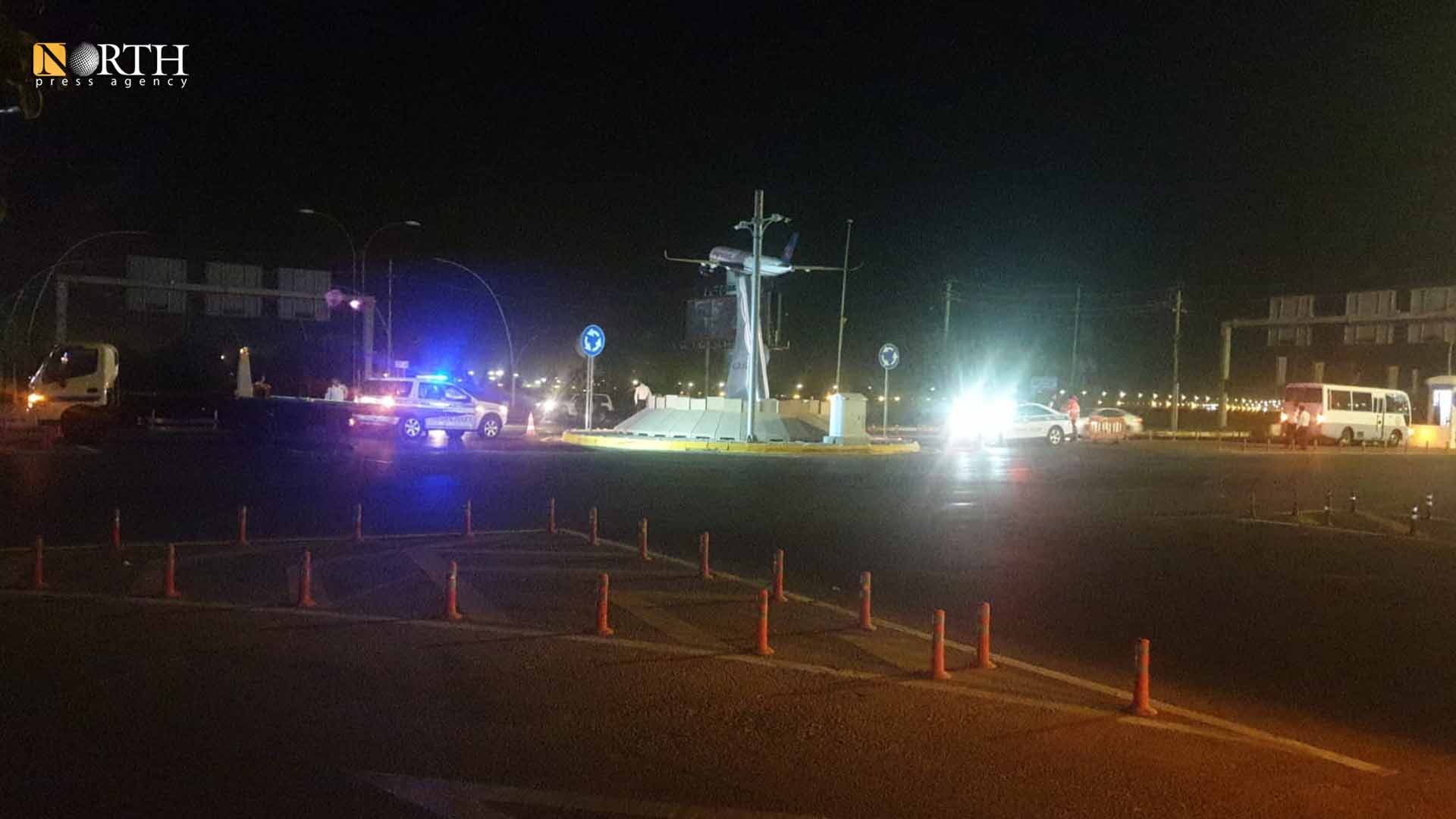 ERBIL, KRG, Iraq (North Press) – The Kurdish counter-terrorism force in the Kurdistan Region of Iraq (KRG) announced on Sunday that the bombing that targeted the vicinity of Erbil International Airport was carried out by two armed drones.
No damage or casualties were reported, according to the Kurdish counter-terrorism forces' statement.
On Saturday night, Erbil airport was targeted and the Internal Security Forces (Asayish) imposed a security cordon around it. At the time, no details were available other than that government and security officials said through local media that the explosions were caused by two drones armed with explosives.
The airport and Global Coalition forces inside it have previously been repeatedly attacked, with the blame often directed at pro-Iranian factions.
On July 6, a drone attack targeted Erbil International Airport, near an area where the US Consulate in the region is located. In April, the airport was attacked with a drone.
Drone attacks have become the preferred method of a number of armed factions loyal to Iran in the Middle East, according to observers. They pointed out that the attacks are an Iranian message against American interests in Iraq and the Kurdistan region.
In most cases, no casualties were reported.
Reporting by Hassan Haji