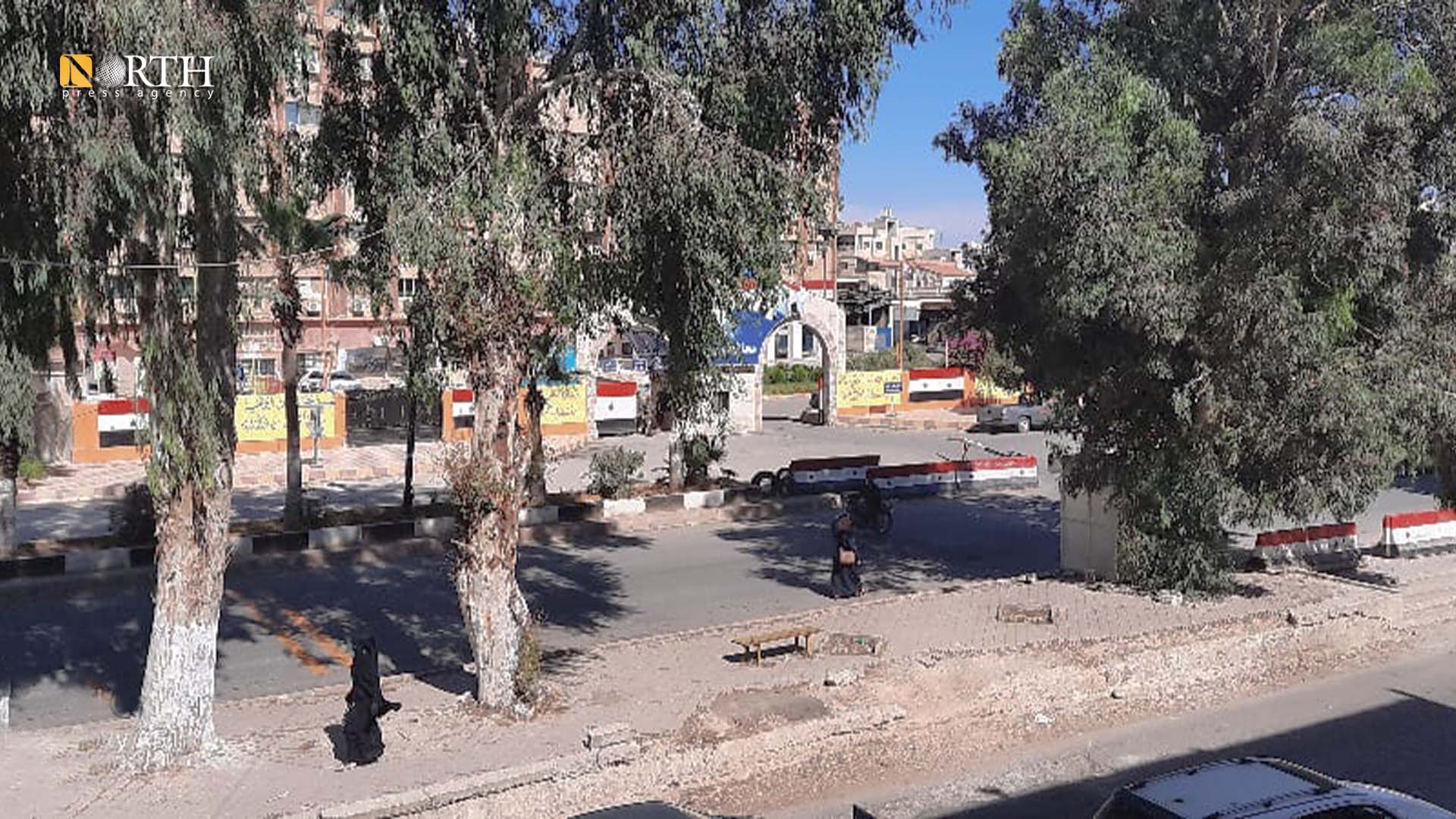 DARAA, Syria (North Press) – On Monday, government forces began searching homes in some neighborhoods of Tafas city in the western countryside of Daraa, south Syria.
The security apparatus of the government forces accompanied by the Russian Military Police are still deploying in Tafas city for the third consecutive days.
Government forces started a search campaign in some neighborhoods of the city accompanied by the Central Committee and the Russian Military Police to prevent any violations against the citizens, local sources told North Press.
The settlement of cases of those wanted by the security services of the Syrian government forces, which were supposed to end yesterday, is continuing today, the sources added.
About 768 citizens have their cases settled until Sunday, according to the pro-government Sama TV.
These steps came as an implementation of the items of the agreement held between the Central Committee and the government forces under Russian auspices, on Thursday.
On September 16, tribal notables and the Central Committee reached a settlement agreement with the security committee of the government forces brokered by Russia on the town of Tafas.
Daraa witnessed military tensions, through which the government forces and pro-Iranian factions imposed a military siege on Daraa city resulting in clashes and attempts to storm the city that continued more than two months ended in an agreement early in September.
"Similar to previous agreements, this agreement requires the entry of the government forces to the city, accompanied by the Russian Military Police, and the establishment of several checkpoints in the town," a source close to the Central Committee told North Press.
The security committee had previously conducted settlements in the towns of al-Yadouda and Muzayrib during September, in addition to searches campaigns that included homes in the two towns.
Reporting by Ihsan Muhammad