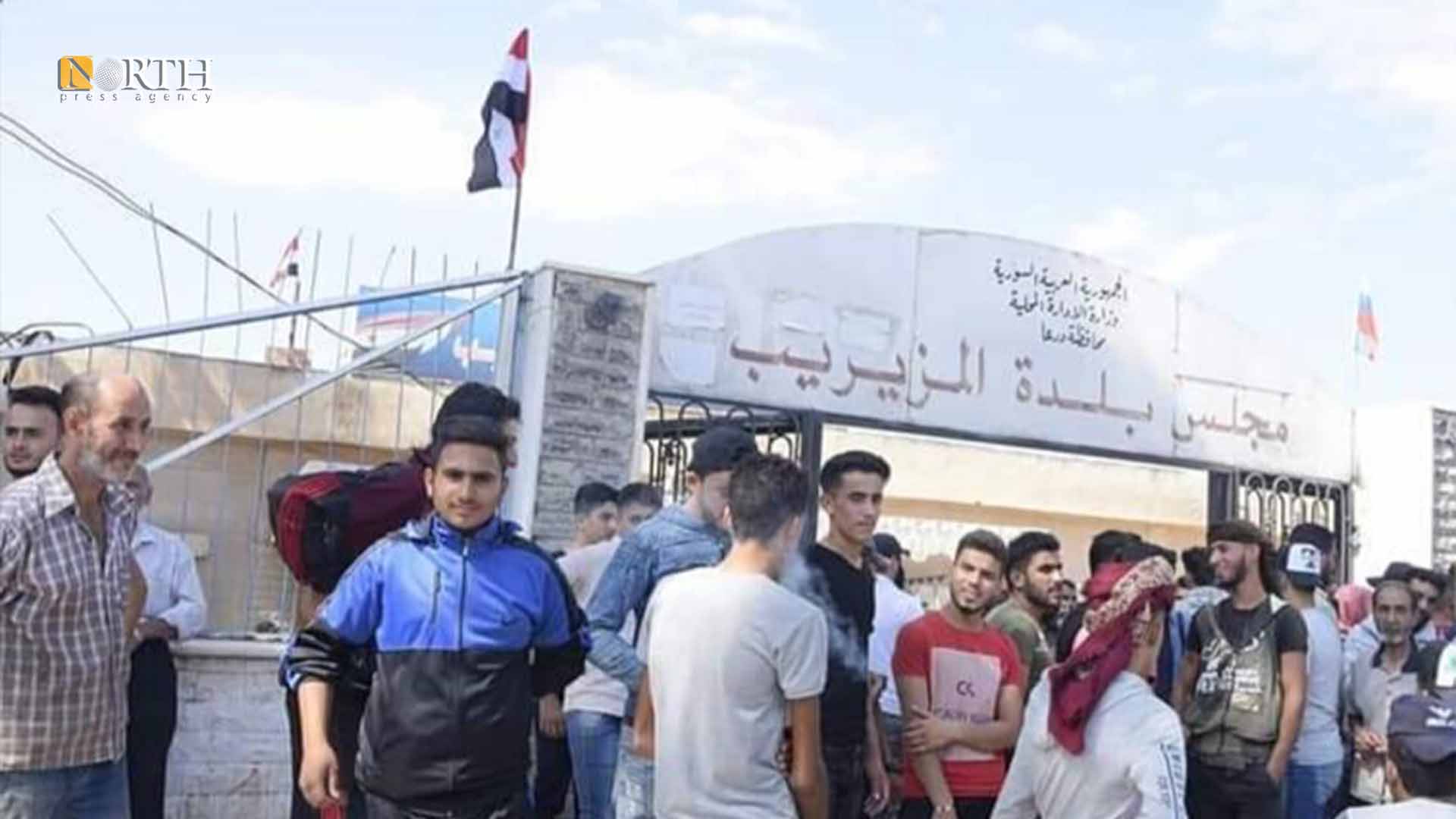 DARAA, Syria (North Press) – On Wednesday, groups affiliated with the Syrian government forces and security apparatuses entered the town of Muzayrib in the western countryside of Daraa, accompanied by Russian military police and members of the Central Committee in the western region.
In conjunction with entering the town, government forces blocked all routes leading to the town, local sources from the town told North Press.
A settlement center was established in the council of Muzayrib town in order to have the conditions of several residents settled, according to the sources.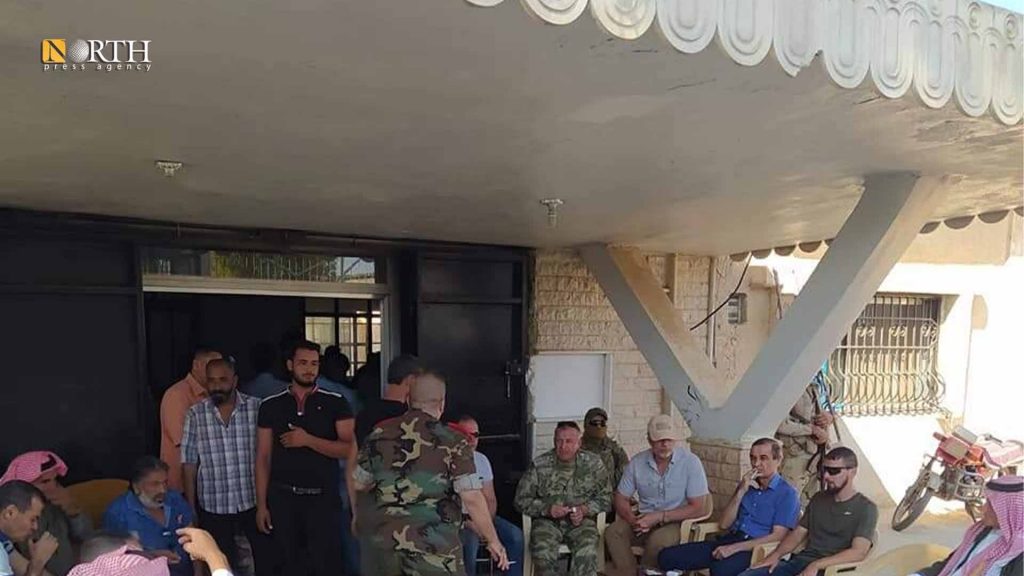 The sources indicated that several residents had their conditions settled, with some of them handing over their light weapons, and that government forces accompanied and Russian military police will inspect several houses on Wednesday and Thursday.
This step followed a Russian-brokered agreement that was reached on Sunday between the Central Committee in the western region and the government forces.
For more than two months, Daraa has been subjected to a stifling siege by pro-Iranian factions and groups affiliated with the government forces, before a Russian-brokered ceasefire agreement was reached between parties to the conflict and government forces entered the besieged neighborhoods.
Reporting by Ihsan Muhammad