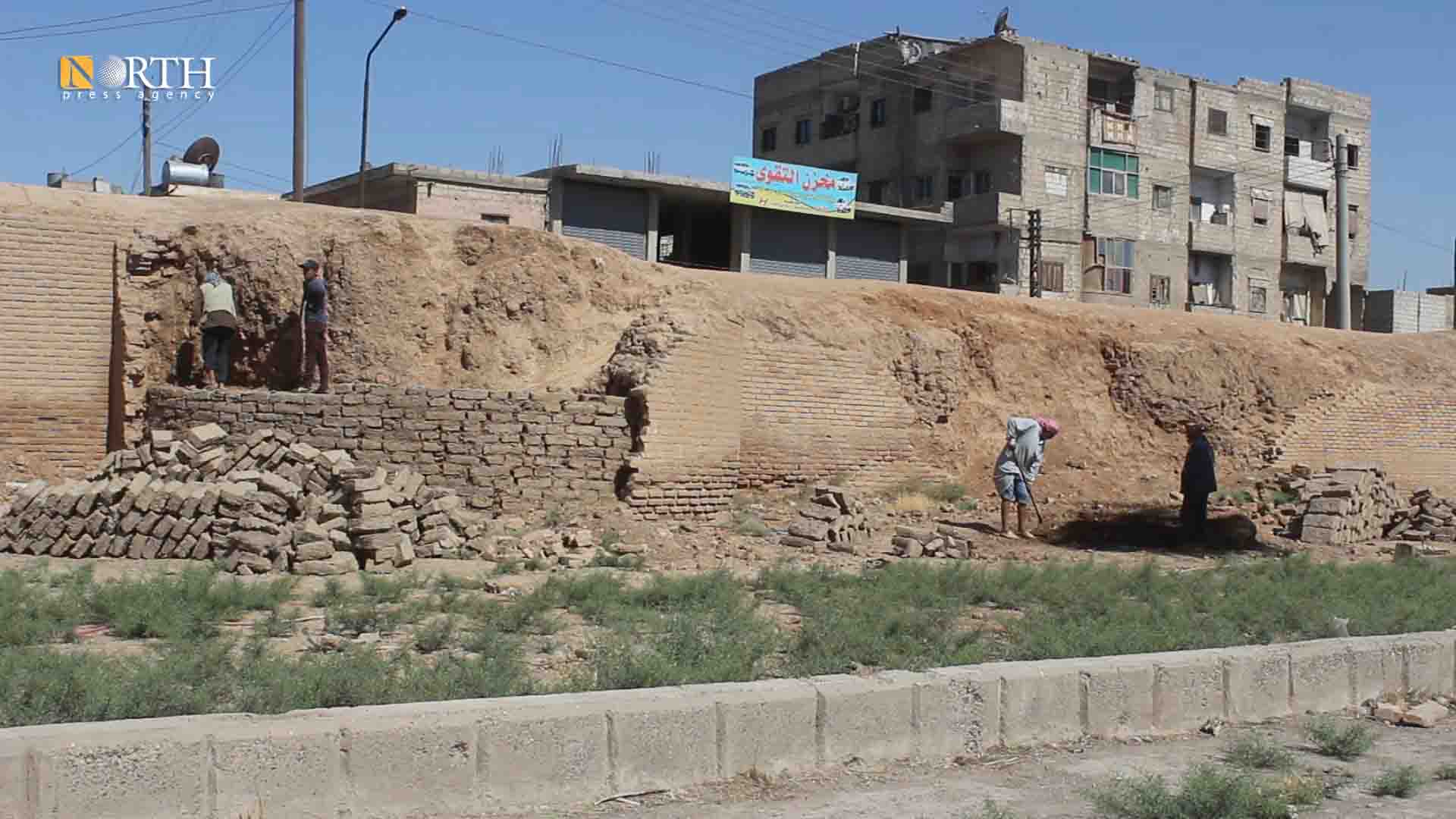 RAQQA, Syria (North Press)- The Culture and Antiquities Committee in Syria's Raqqa Civil Council is working on the restoration of parts of the city's iconic wall and archeological sites, some of which date back to the eighth century AD.
Head of the Archaeological Department in the Raqqa Civil Council Abdulghafour al-Khalaf said that they will restore the ancient wall around the neighborhoods of the center of the city completely, without setting a deadline for the work.
"When we finish the restoration of the wall, we will move to other archeological sites inside and outside of the city," he added.
Raqqa's wall is the most important archeological site in the city; it has a length of five kilometers, and dates back to 772 AD. during the rule of the Abbasid Caliphate over a wide area of Syria, Iraq, and the Arabian Peninsula.
Parts of the wall were subjected to a partial or complete destruction due to the battles and the bombardment that Raqqa witnessed during the control of the opposition factions in 2014 and also during ISIS's control and the battles against ISIS during the subsequent years.
The committee started the restoration of the Raqqa wall and Baghdad Gate, where the damaged parts from Baghdad Gate were provided with plaster to support them before restoration of the wall's towers began.
The restoration workshops operating in the archaeological sites are removing the damaged parts of the mud bricks and clay bricks, and then reconstructing the blocks that were prepared earlier.
Al-Khalaf hopes that the residents will collaborate with the Culture and Antiquities Committee to maintain the cleanliness of the sites around the wall and the Baghdad Gate.
Reporting by Ammar Abdulatif