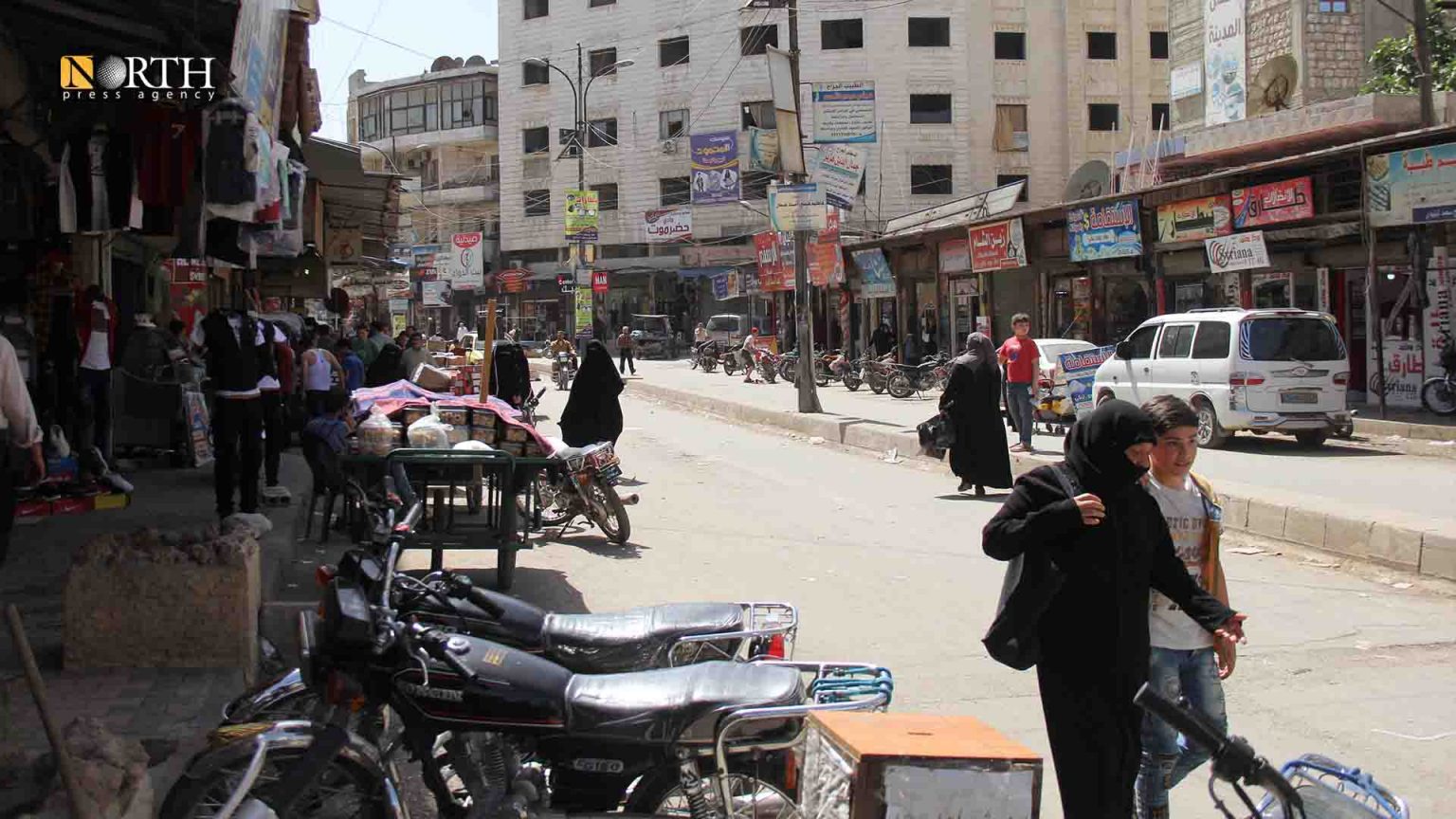 IDLIB, Syria (North Press) – On Tuesday, the Salvation Government , the civilian wing of Hayat Tahrir al-Sham (HTS), summoned a journalist working in Idlib because of publishing a photo documenting HTS members' hitting him on the occasion of World Press Freedom Day.
Yesterday, marked the World Press Freedom Day, which dates back to a conference held by UNESCO in Windhoek on May 3, 1991, aimed at developing a free and pluralistic press.
"I was summoned by the Information Directorate of the Salvation Government in Idlib which is under the control of the HTS," Omar Haj Qaddour, AFP correspondent, posted on his official Facebook.
Yesterday, Haj Qaddour published a post on the occasion of World Press Freedom Day, in which he talked about a violation he was subjected to by HTS members on the M4 Highway, and attached it to a photo documenting the violation.
The AFP correspondent and a number of his colleagues were beaten while covering joint Turkish-Russian patrols on the M4 Highway, south of Idlib, in July 2020.
"My press card was punctured as a preliminary punishment, and I was warned of greater penalties in case I published the same photo in the future, that would permanently prevent me from media work," he added.
Earlier today, the HTS issued a statement on the occasion of World Press Freedom Day, which talked about creating a suitable environment for media professionals.
The statement, which was published on HTS social media, stated that "The freedom of journalistic work in the liberated areas in Idlib is not comparable to other areas in Syria (…) in the midst of facilitating access to information, keeping pace with the Western press and keeping up with the events."
The statement caused controversy among local activists, "as it has nothing to do with the truth, as facts and figures indicate the opposite."
"All journalists publish pictures showing their exposure to violations, and call for more freedom of the press and ask for their safety to be secured, but none of them has been summoned and threatened, as happened with me today !!!," the AFP correspondent noted.
Reporting by Bara' al-Shami