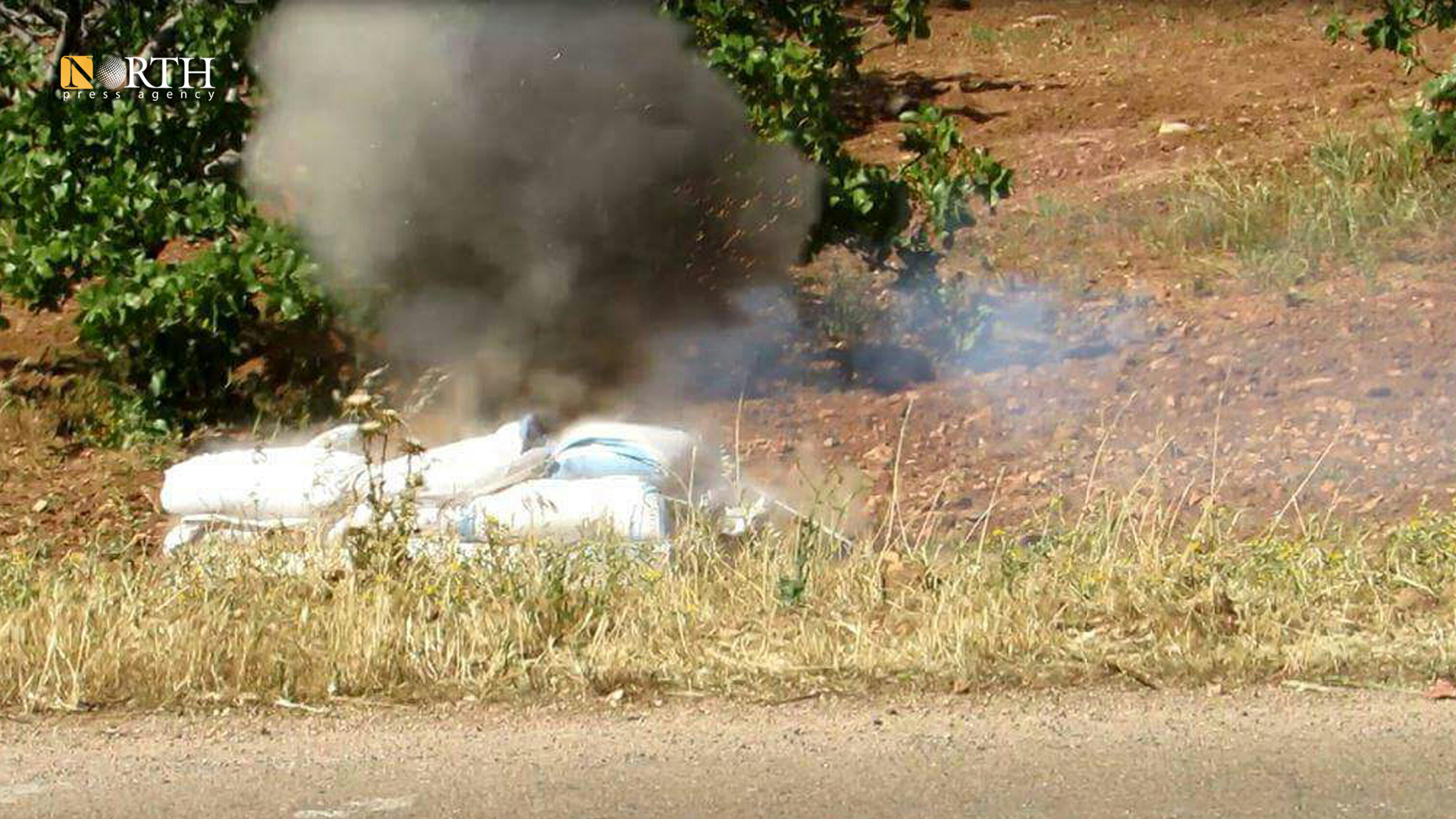 IDLIB, Syria (North Press) – On Wednesday, six people were injured by a bomb explosion of the remnants of war, in the village of Ain al-Hamra in the southwestern countryside of Idlib, northwest Syria.
"A cluster bomb of the remnants of previous government bombing, exploded in the garden of a house in the village," a local source from the area told North Press.
"The injured, of varying severity, were transferred to the hospital for treatment," the source added.
Earlier today, a woman was injured due to a landmine explosion of the remnants of war in the region of Athrya, east of Hama.
In July 2019, the United Nations warned that the lives of more than ten million of Syrians were threatened due to their presence in areas planted with mines and remnants of war.
Reporting by Hala al-Sheikh Ahmad