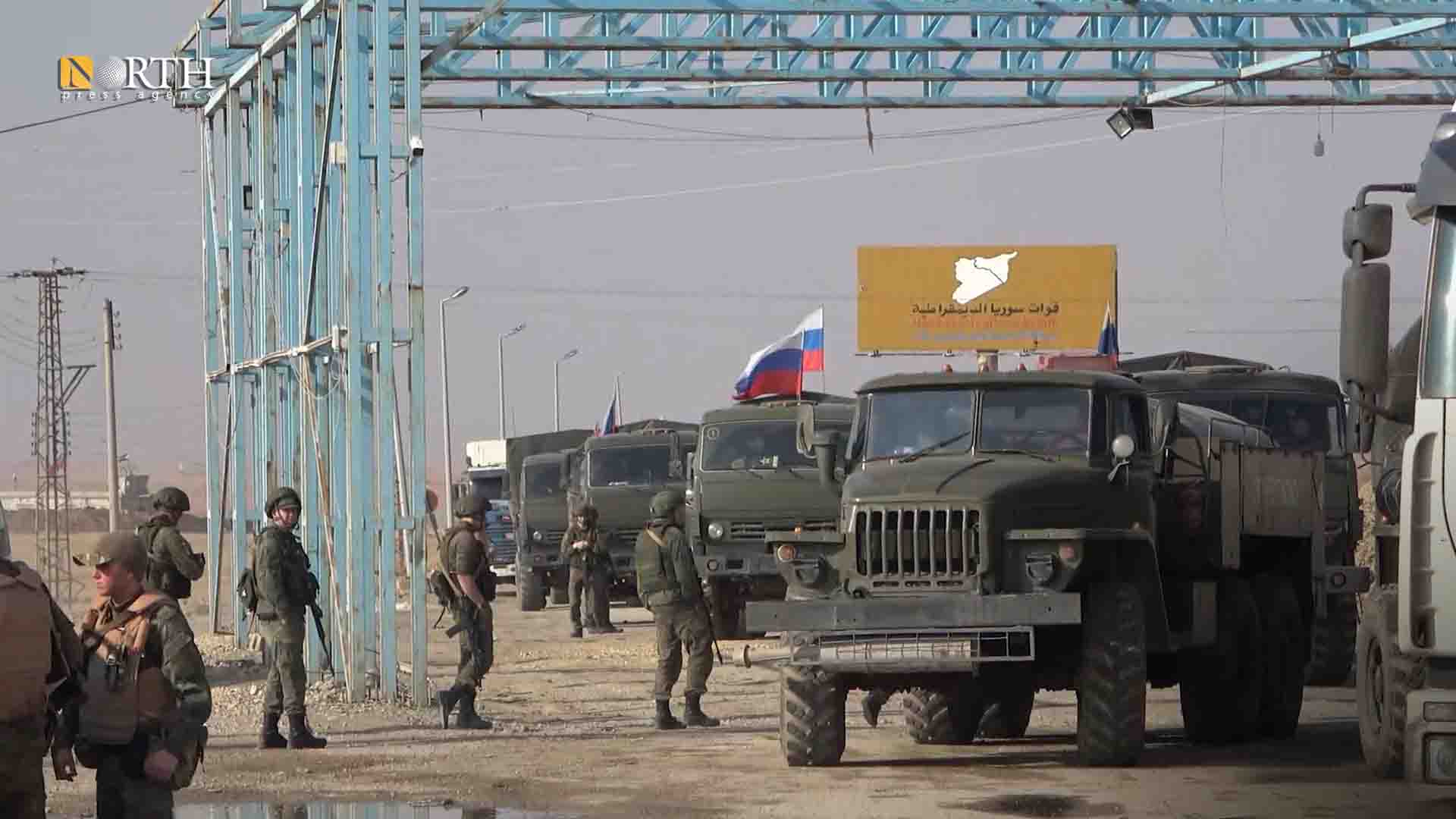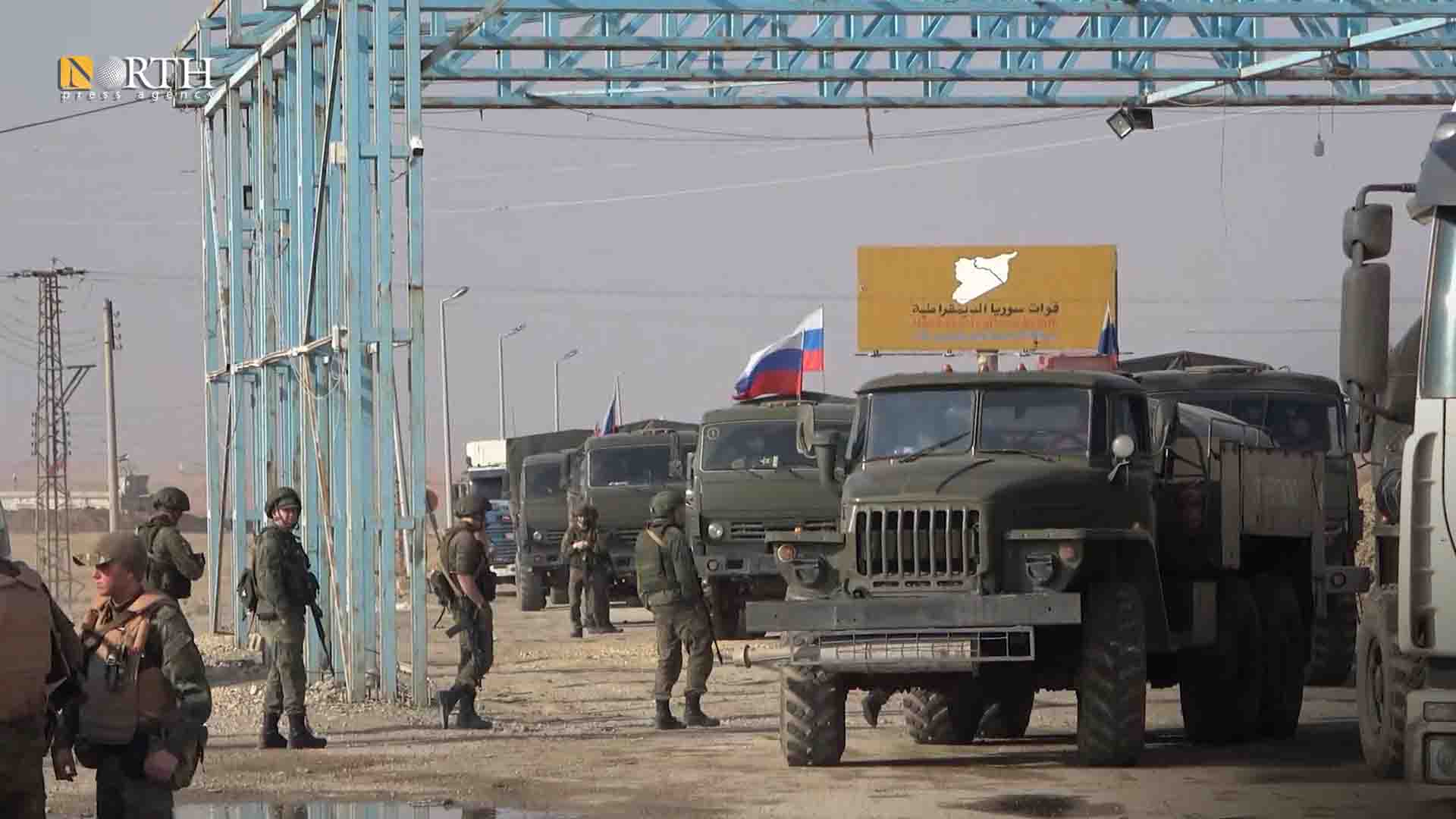 AIN ISSA, Syria (North Press) – On Sunday, Russian forces cancelled the departure of a column of civilian trucks and cars from the town of Ain Isa to Tel Tamr via the M4 highway.
Earlier on Sunday, preparations were made for the departure of the convoy, which was to be accompanied by Russian forces, but a field source told North Press that the convoy returned to Ain Issa for unknown reasons.
Since the intensification of the bombing and the attacks on the town of Ain Issa, no vehicles have been able to travel from Ain Issa to Tel Tamr.
On Saturday, Turkish forces and their affiliated armed opposition groups renewed their shelling on the outskirts of Ain Issa town, north of Raqqa.
Turkish forces fired illuminating mortars on Saturday night – Sunday over the town of Ain Issa, in conjunction with their shelling of the outskirts of the town, according to a military source.
On Friday, Turkish forces and their armed factions bombed the vicinity of Ain Issa, killing two civilians from one family in the village of Mushairfa.
Two Turkish shells landed in the vicinity of the Russian base at the eastern edge of the town on Friday during a protest by residents of Ain Issa against the Russian silence towards the continued Turkish bombing of the area.
Reporting by Fayad Muhammad / Omar Alloush