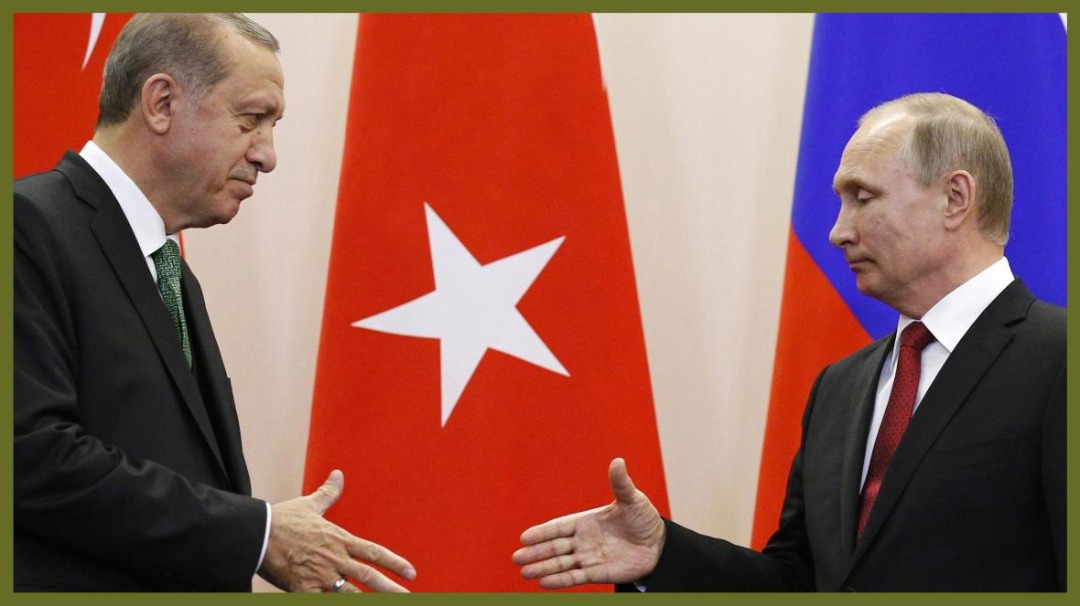 ISTANBUL, Turkey (North Press) – Turkish President Recep Tayyip Erdogan accused Russia of seeking to destabilize the Idlib region in northwestern Syria on Wednesday.
"Russia's targeting of a rehabilitation center (for the Free Syrian Army, a group of Turkish-backed opposition militant groups) is an indication of its lack of support for lasting peace and stability in the region," Erdogan said in a speech to the ruling Justice and Development Party (AKP) parliamentary bloc in Ankara.
A Russian warplane launched an air strike on a training camp for the Turkish-backed Sham Legion on Monday, killing about 80 soldiers and wounding others in the Kafar Takharim area northwest of Idlib.
Erdogan's statement raised many questions as to whether developments were headed towards escalation between Russia and Turkey or whether things would stop after Turkey received the Russian message on Syrian land.
"Erdogan wanted to send a clear message to Moscow after his talks with President Vladimir Putin," said Samer Elias, a political analyst.
During the talks, Erdogan discussed a range of issues, including Libya, the situation in Azerbaijan and the situation in Syria, the Kremlin said in a statement.
"Both sides have become participants in conflicts in Libya and there is clear progress on this issue according to the indications of both sides," Elias told North Press.
But there is an important complex in the Nagorno-Karabakh region, and according to the political analyst, "so far the Russian side supports the rapid cessation of hostilities."
Elias attributed the Russian air strike in Idlib, to several reasons, including the stalemate in the talks between the two sides, "especially since a Turkish delegation visited Moscow last week and discussed Libya and Syria with Russian officials," he said.
"The Russian strike may be a message to Turkey that 'we can target parties close to you even inside Idlib,' in response to Turkey's transfer of groups of fighters from Syria to the Nagorno-Karabakh region," he said.
The Kremlin statement noted that the two sides agreed to continue intelligence, military, and diplomatic cooperation for settlements and understandings between them, particularly with regard to Syria.
Salim al-Kharat, Secretary-General of the Syrian National Democratic Solidarity Party, said that "Turkey's suspicious moves in Idlib will be a reason to expect an upcoming escalation between the Russian and Turkish sides."
This is the result of Turkey's intransigence in achieving what is required of it in the agreements between the two sides, which have been concluded in Astana and Sochi, which it has committed and pledged to achieve, according to al-Kharat.
The Russian air strike, according to al-Kharat, "is only a matter of practical Russian field interaction against Turkish positions."
He noted that this strike is only a strategic response to Russia, which confirms and indicates Turkey's lack of commitment to the agreements or its support for its implementation as it claims.
Turkish forces began the evacuation of the 10th observation post in the western countryside of Hama on Thursday.
This came days after the evacuation of the ninth Turkish point in the town of Morek, north of Hama.
"The Turkish withdrawal has begun and will be complete in the next few months," he said.
Reporting by Sardar Hadid