HASAKAH, Syria (North Press) – Salem al-Abd, 41, who, after two months, will complete his third year in Washokani camp, west of Hasakah Governorate, northeast Syria, fears the continuation of this situation for more years in the light of Turkish military escalation on northeastern Syria and its threats to launch a new military operation to whale on more areas of Syria
It seems that al-Abd, who hails from the village of Dweira in the countryside of Sere Kaniye (Ras al-Ain), in northeastern Syria, has lost hope to return home, as he said, "We do not have hope of returning, not even 1%."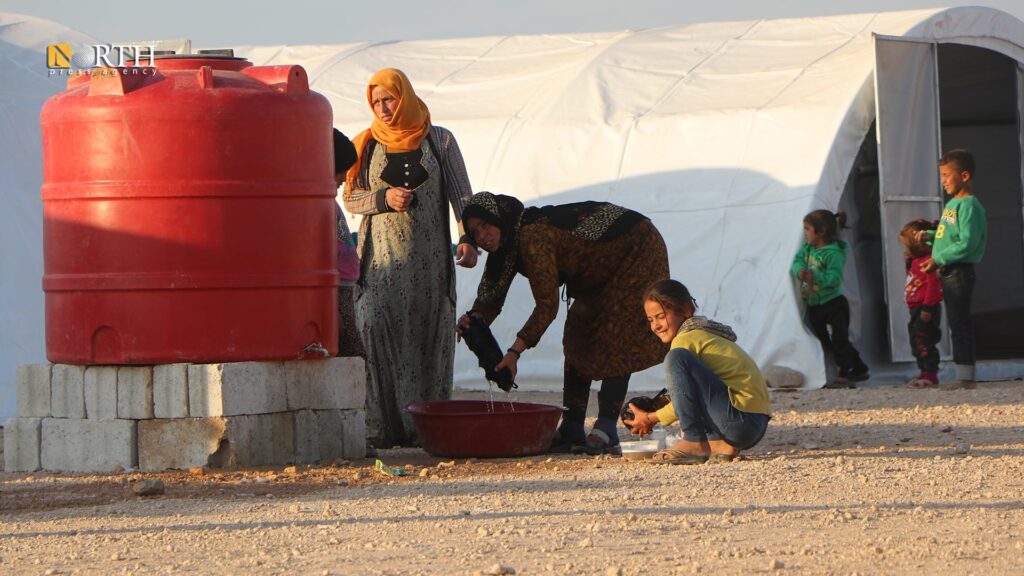 Due to the Turkish military escalation on the countryside of the towns of Tel Tamr and Zirgan (Abu Rasin), north of Hasakah, the countryside of Manbij, and the villages and the towns that shelter IDPs from Afrin, in the northern countryside of Aleppo Governorate, in addition to the continuous Turkish threats to launch a military operation on areas in Syria's north, IDPs from Sere Kaniye lost hope of returning to their homes.
Recently, Turkey has increased its escalation on the Syrian north and northeast and contact lines as well, especially after Turkey failed to obtain a green light by Iran and Russia, in Tehran Summit, to invade the region.
Turkey's President Recep Tayyip Erdogan has recently announced plans to carry out another major military cross-border incursion into northern Syria. Erdogan specified his targets in the two northern Syrian cities of Manbij and Tel Rifaat.
On July 1, Erdogan said that Ankara's new military operation in northern Syria could begin at any moment.
"The time has come to clear these lands from the terrorist organizations," Erdogan threatened during Tehran Summit."
Tehran's trilateral summit brought presidents of Iran, Russia and Turkey together on July 19 with Syrian issue on the top of its agenda.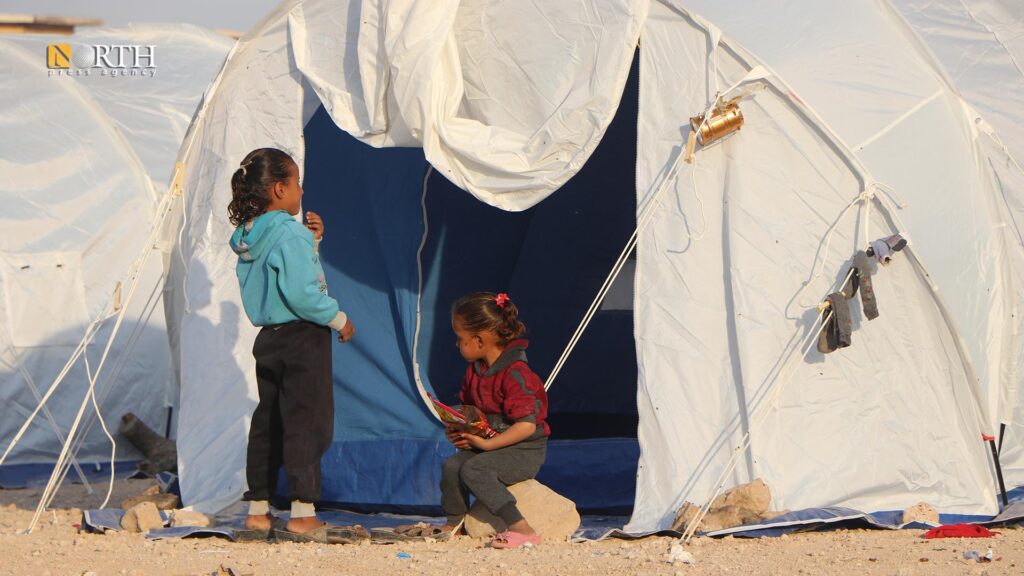 Those IDPs said that in the hope of returning, they have always endured the harshness of displacement and living in camps. However, the recent military developments in the area and the possibility of implementing the Turkish threats took away hope from them.
Al-Abd, whose family consists of seven individuals, finds himself obliged to endure his current situation, which is "miserable" in his point of view, and refuses to go back home, since it is held by Turkey and Turkish-backed Syrian armed opposition factions, also known as Syrian National Army (SNA).
As he sits in front of his tent and embarrasses his baby, al-Abd misses his old life in his village, lands and property, saying, "We used to live in peace and stability at our home, now a tent of plastic is our home."
At the same camp, Abdulhamid al-Ali, 43, an IDP form Sere Kaniye, is afraid of remaining an IDP just like what happened with Palestinian refugees, as years passed and they could not go back home.
He added that his hope to return is decreasing, as Turkey renews its threats to launch a military operation on Syria's north. In addition, he refuses to return home, as the Turkish forces and the SNA are holding Sere Kaniye.
In October 2019, Turkish forces, with the support of the SNA factions, launched the military operation "Peace Spring" against Sere Kaniye and Tel Abyad under the pretext of pushing the fighters of the Kurdish-majority Syrian Democratic Forces (SDF) away from the Turkish border with Syria.
As a result, they seized many lands in the abovementioned cities and displaced approximately 300.000 civilians, human rights reports said.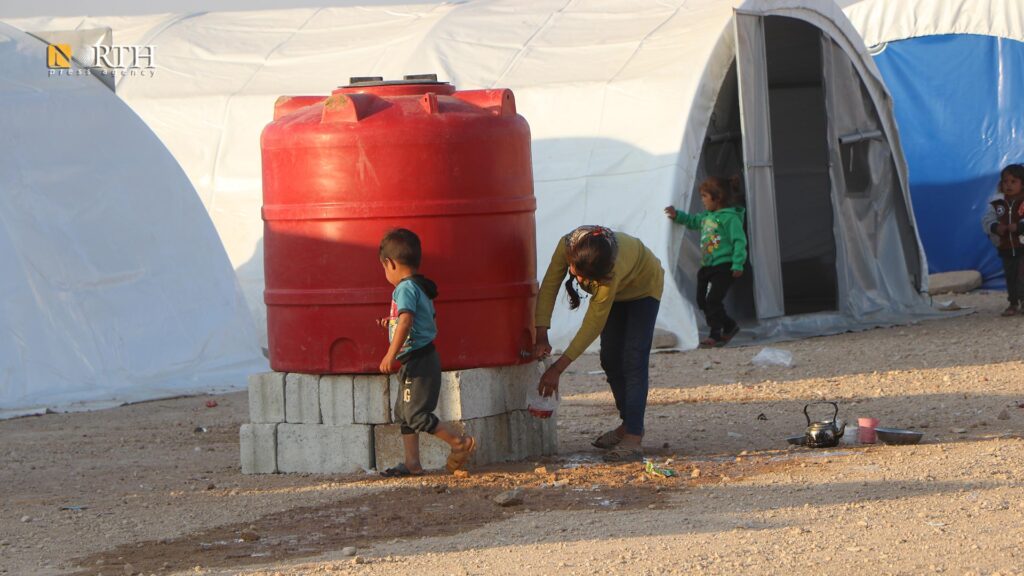 The Turkish-occupied areas in north and northeastern Syria continue to witness a state of security chaos and instability amid the SNA factions' inability to maintain the situation.
"Our homes are not far, they are only 20km from here, but we cannot live with people who live there," al-Ali added.
During the military operation on Sere Kaniye in 2019, al-Ali found himself in front of two choices, either to stay in Sere Kaniye, being shelled and may lose one of his family members or to leave his house and lands and live in a tent.
It was a hard decision to make when al-Ali decided to leave everything behind him to save his children of war, to confront a bitter reality, as he stayed with his nine children in a tent that cannot help them to bear the harsh conditions of displacing.
Ali Telfah, 42, from the village of Rabi'at in the countryside of Sere Kaniye, follows with concern the news that talk about the possible Turkish operation that may takes place at any time, saying, "When we watch news, we see that there is no hope of returning."
Telfah, a father of nine, added that "He [Erdogan] displaced and destroyed us."
Reporting by Jindar Abdulqader