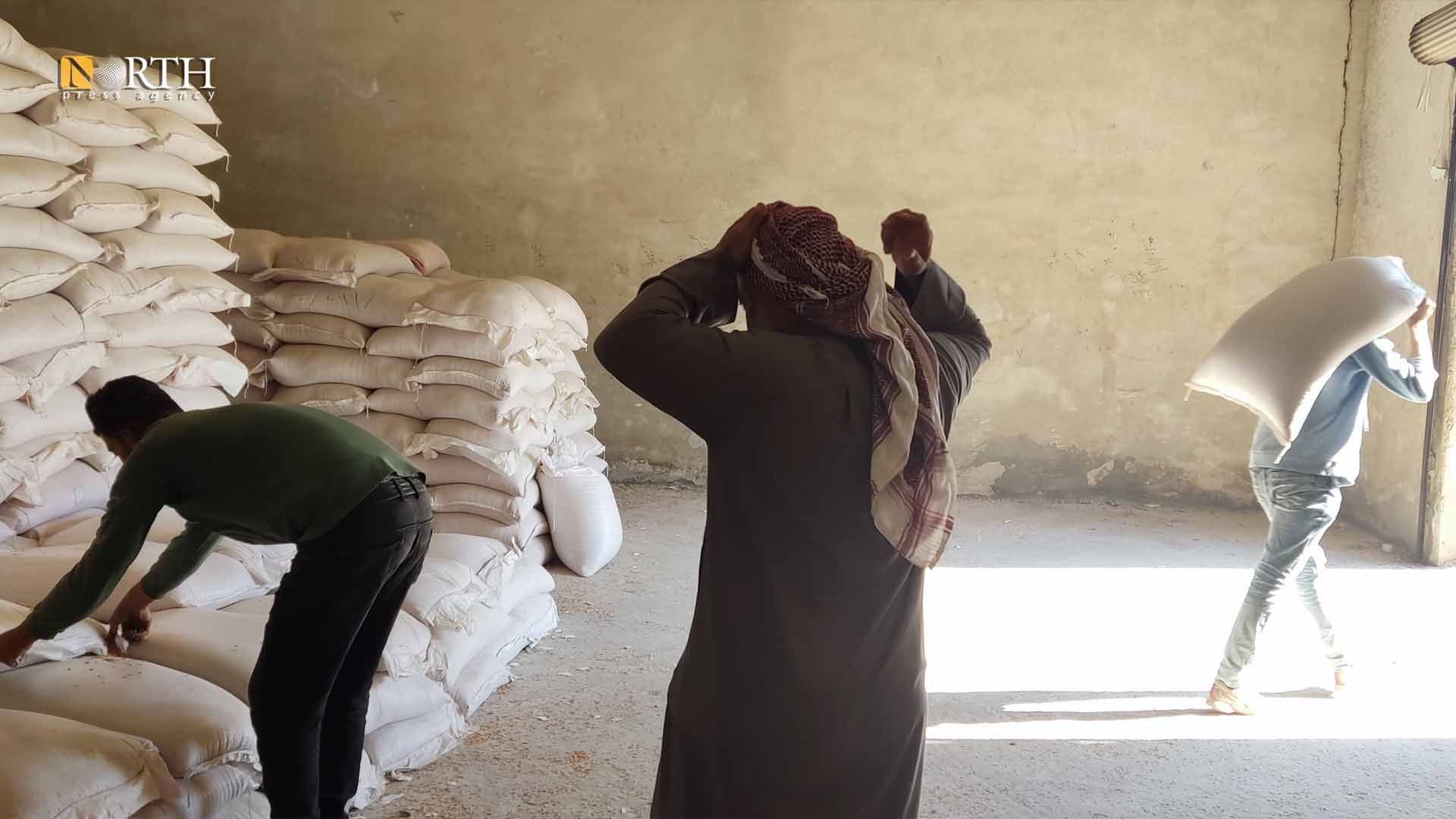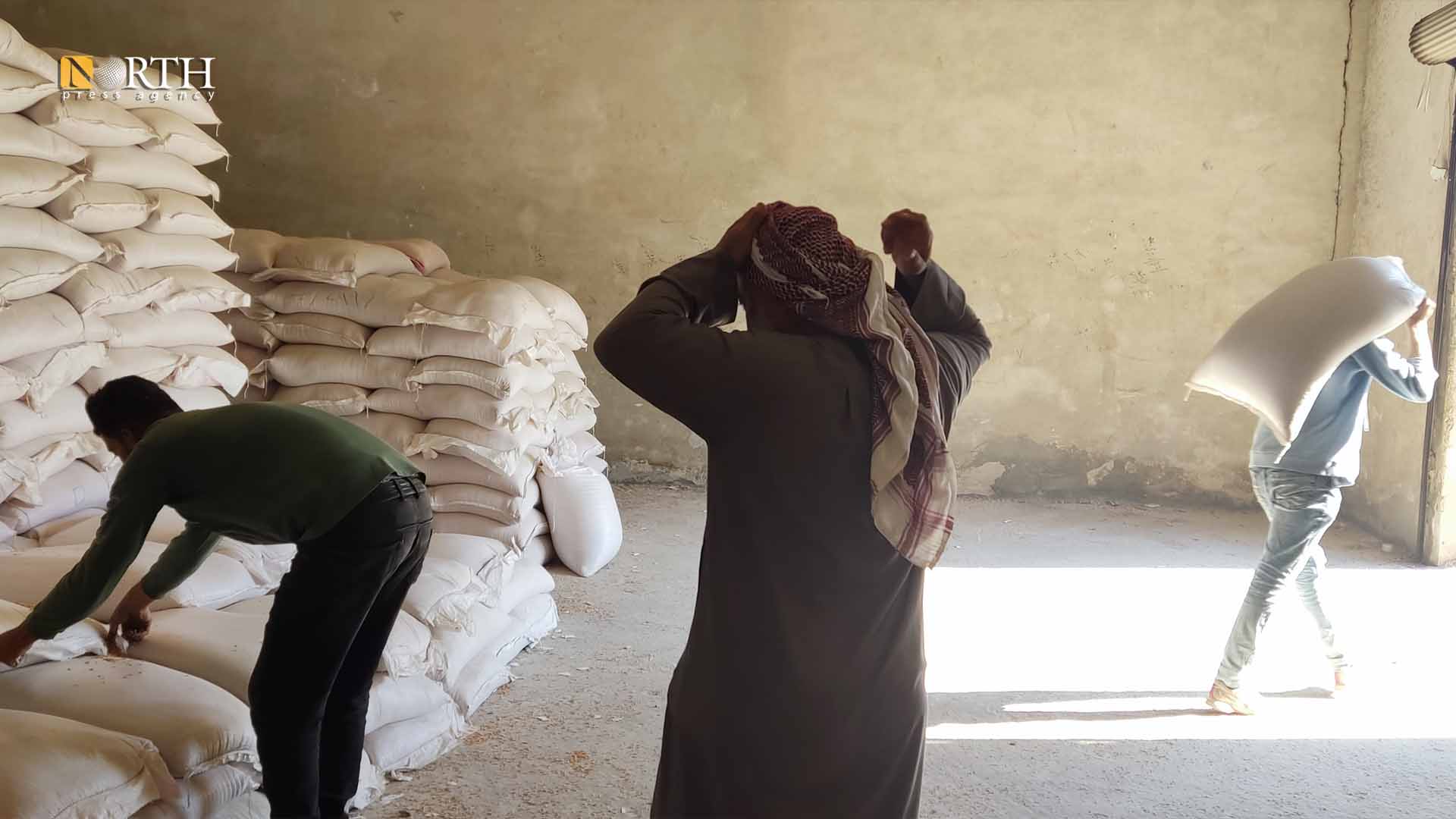 MANBIJ, Syria (North Press) – Process of distributing irrigated wheat seed to farmers at a quantity of 350 kg per hectare and at a price of 1,200 SYP per kg started in Manbij, Khaled al-Oso, co-chair of Agriculture Corporation in Manbij, northern Syria, said on Wednesday.
Last year, the number of farmers planted irrigated wheat who had authorization from the Agriculture Corporation reached 1,350.
Al-Oso expected that the number would double this year, because the prices of wheat are appropriate and cheaper than barley.
The price of a kilo of barley allocated for cultivation this year is 1,400 SYP (about $0.40).
Farmers can get their need of fertilizer at a price of $24.5 for a 50-kg bag of urea fertilizer, and $25 for a 50-kg phosphate fertilizer.
"The quantity and prices of wheat this year are acceptable, and they help the farmers to cover the costs of cultivation and reap a more profitable season, unless the planting is infected with pests such as smut and rust, Obaid al-Sarhan, a farmer from Manbij, said.
Al-Sarhan complains about the failure of the Agriculture Corporation to distribute diesel fuel allocations to farmers to plow their lands in preparation for the new season, which will start early next November.
"Until now, we have not received our allocations of diesel. How will we manage plowing our land?" he said.
Al-Sarhan demanded the Agricultural Corporation to provide them not only with seeds and fertilizers, but also with fuel, too.
Al-Oso stated that the possibility of supporting farmers with diesel "is not yet clear, although there is an existing study to provide it to farmers according to their needs."
"There are solutions for any case, and we will not leave the farms without support," he noted.
Reporting by Saddam al-Hassan