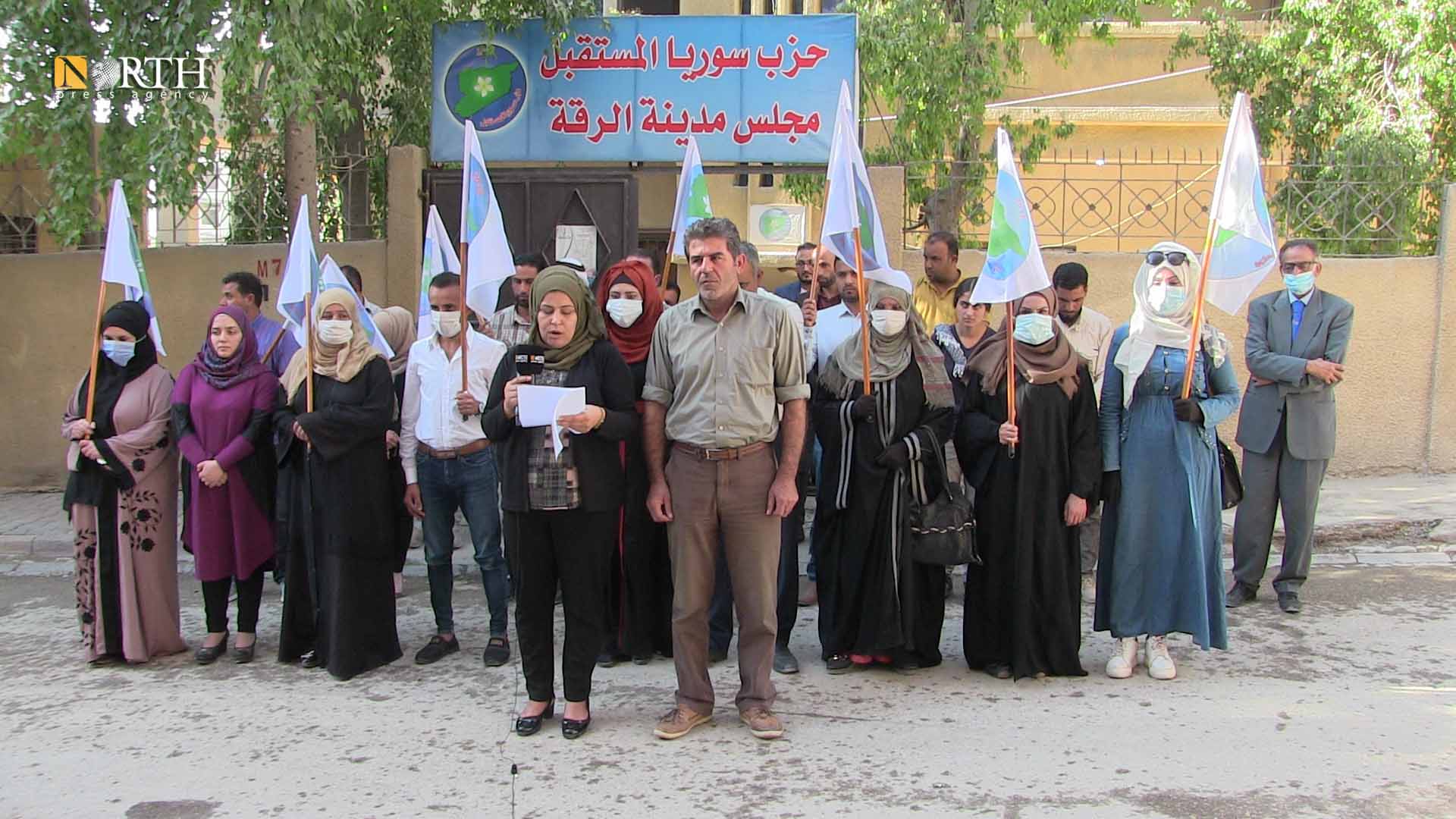 RAQQA, Syria (North Press) – Turkish violations on the city of Kobani come within the practices to put pressure on northeast Syria, politicians in the Future Syria Party in the city of Raqqa, north Syria, said on Sunday.
In a statement, politicians and members of the Future Syria Party, Raqqa branch, denounced the recent Turkish assaults on Kobani.
The statement of the Future Syria Party considered that the recent Turkish escalation is a serious incident witnessed in the region and it carries messages of pressure on the Autonomous Administration, which has begun to achieve success at the level of international representation over the past months.
The statement held Russia's military presence in the region responsible for not stopping Turkish violations, given that Russia was the guarantor of understandings to stop the escalation in north Syria.
"Syrians condemn the military escalation in all Syrian regions, including the city of Kobani," Nidal al-Jadou', a member of the Raqqa Council for the Future Syria Party, said.
"Russia should do its duty towards the areas in which it is present and prevent the military escalation and the targeting of civilians," al-Jadou' told North Press.
He pointed out that the international community should take the action to stop the Turkish treats and its military escalation in the Syrian territory.
"The dialogue between all the Syrian parties is the only way to stop the bloodshed of the Syrians," al-Jadou' added.
On October 20, a Turkish drone attacked a car in Kobani city, northern Syria, killing two civilians and wounding four others.
On October 23, another Turkish drone targeted a car in the same city, killing three SDF fighters who were heading to Kobani for treatment. 
Reporting by Ammar Abdullatif