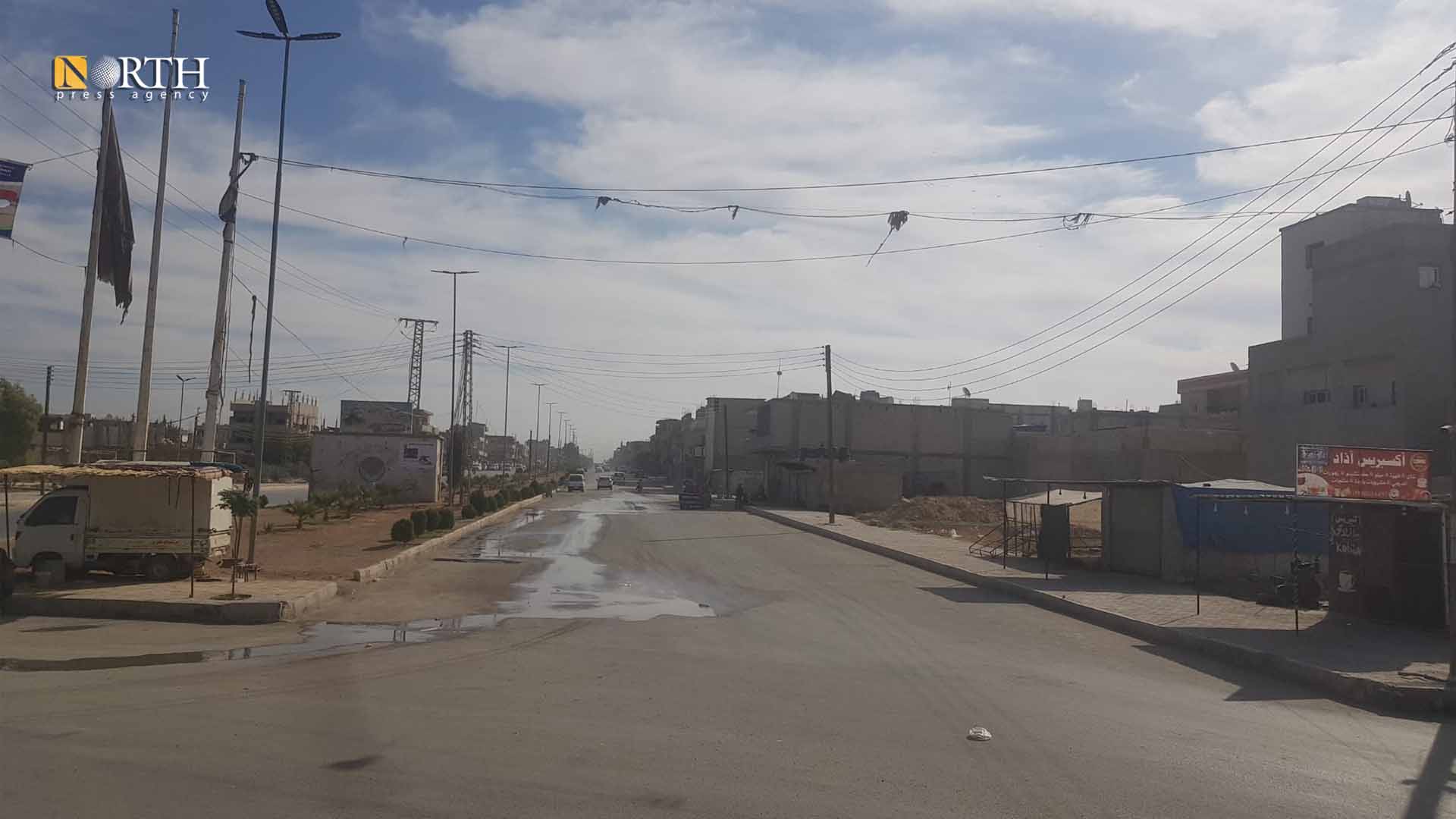 RAQQA, Syria (North Press) – Turkish bombing of the city of Kobani is a war crime that undermines the stability of the region, civil activists in Raqqa, northern Syria, said on Sunday.
Ibrahim al-Issa, head of the Youth Union in the city of Raqqa, said that the civilians in northeast Syria are the victim of the secret Russian-Turkish agreements.
"The international silence, especially the US-led Global Coalition forces present in the region, regarding the escalation and Turkish threats, gives the green light to Turkey to commit more violations," al-Issa added.
In an exclusive interview with North Press, He pointed out that the Turkish bombing of the safe city since the expulsion of ISIS years ago, is a war crime that undermines the stability of the region.
"Bombing civilian vehicles is a criminal behavior that directly threatens the lives of the residents," Suha al-Saghir, head of the Human Rights Committee in Raqqa, said.
Drone attack spreads terror among the population, and this weapon is one of the silent and accurate weapons at the same time, al-Saghir told North Press.
Omar Muhammad, a civil activist and member of the Raqqa Youth Union, said the Global Coalition is required today to preserve the security of this city and stop the attacks that affect its residents."
"The Turkish escalation is a result of the summit that brought together Russian President Vladimir Putin and his Turkish counterpart Recep Tayyip Erdogan," Muhammad added.
In the same regard, civil society organizations in Raqqa issued a statement, on Sunday, condemning the barbaric Turkish bombing of the city of Kobani in northern Syria, which caused casualties.
They demanded to deter Turkey and stop its violations that affect civilians.
The civil society called for the necessity of making decisions from international bodies to stop Turkey's crimes that threaten the lives of civilians in the areas of northern Syria in general and the areas run by the Autonomous Administration in particular.
The statement added that Turkey does not want stability in the region because it threatens its interests. It is looking for a continuation of the worsening situation, in order to send its terrorists to Syria to commit more crimes against the Syrian people in the region.
On October 20, a Turkish drone attacked a car in Kobani city, northern Syria, killing two civilians and wounding four others.
On October 23, another Turkish drone targeted a car in the same city, killing three SDF fighters who were heading to Kobani for treatment.
Reporting by Ammar Abdullatif