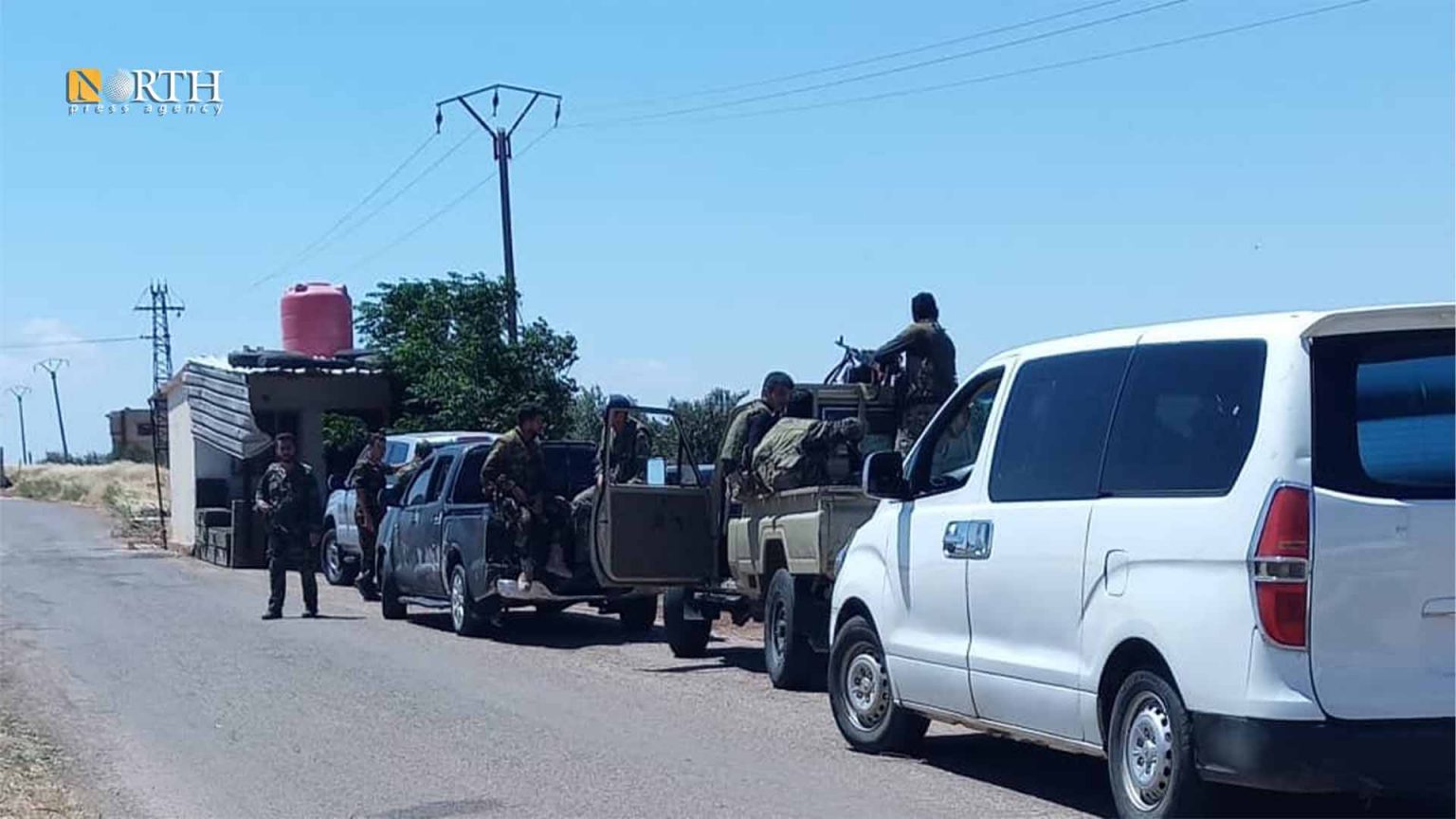 DARAA, Syria (North Press) – On Saturday, dignitaries from the town of Eastern Ghariyah in the eastern countryside of Daraa, southern Syria, held a meeting with government forces at the headquarters of the Security Committee in Daraa, in the presence of the Russian Military Police (MP).
It was agreed to start settlement process for a number of wanted persons in the towns of Eastern and Western Ghariyah, local sources in the town told North Press.
The sources added that the government forces handed the townspeople a list of 74 names, which North Press reviewed, asking them to make a settlement and hand over their light weapons.
The settlement center in the town of Ghariyah is the fifth center that has been established by the security committee of the government forces in the eastern countryside of Daraa.
The settlement process was completed yesterday in the towns of al-Meseifrah, al-Sahwa and al-Kark.
In the same regard, military groups affiliated with the government forces entered on Sunday, residential neighborhoods in the town of al-Jiza in the eastern countryside of Daraa, southern Syria.
Local sources said that the government forces, accompanied by the Russian MP and the city's dignitaries, entered the residential neighborhoods, in implementation of the agreement reached last week.
The settlement process ended in the Ba'ath Party building, and the settlement included residents of the towns of al-Jiza, al-Mata'iyah, and the villages of Nada and al-Oman.
These steps come as a continuation of the agreement held in early September between the Central Committee and the government forces brokered by Russia.
On September 5, a number of Daraa's notables and government forces, in the presence of a number of Russian officers, reached a ceasefire agreement, including handing over weapons and deploying governmental security points in the towns of Daraa governorate.
Daraa was subjected to a suffocating siege imposed by Iranian-backed factions and the government forces for more than two months. Finally, an agreement was reached between the parties to the conflict brokered by Russia on a ceasefire and the entry of government forces into the besieged neighborhoods.
Reporting by Ihsan Muhammad