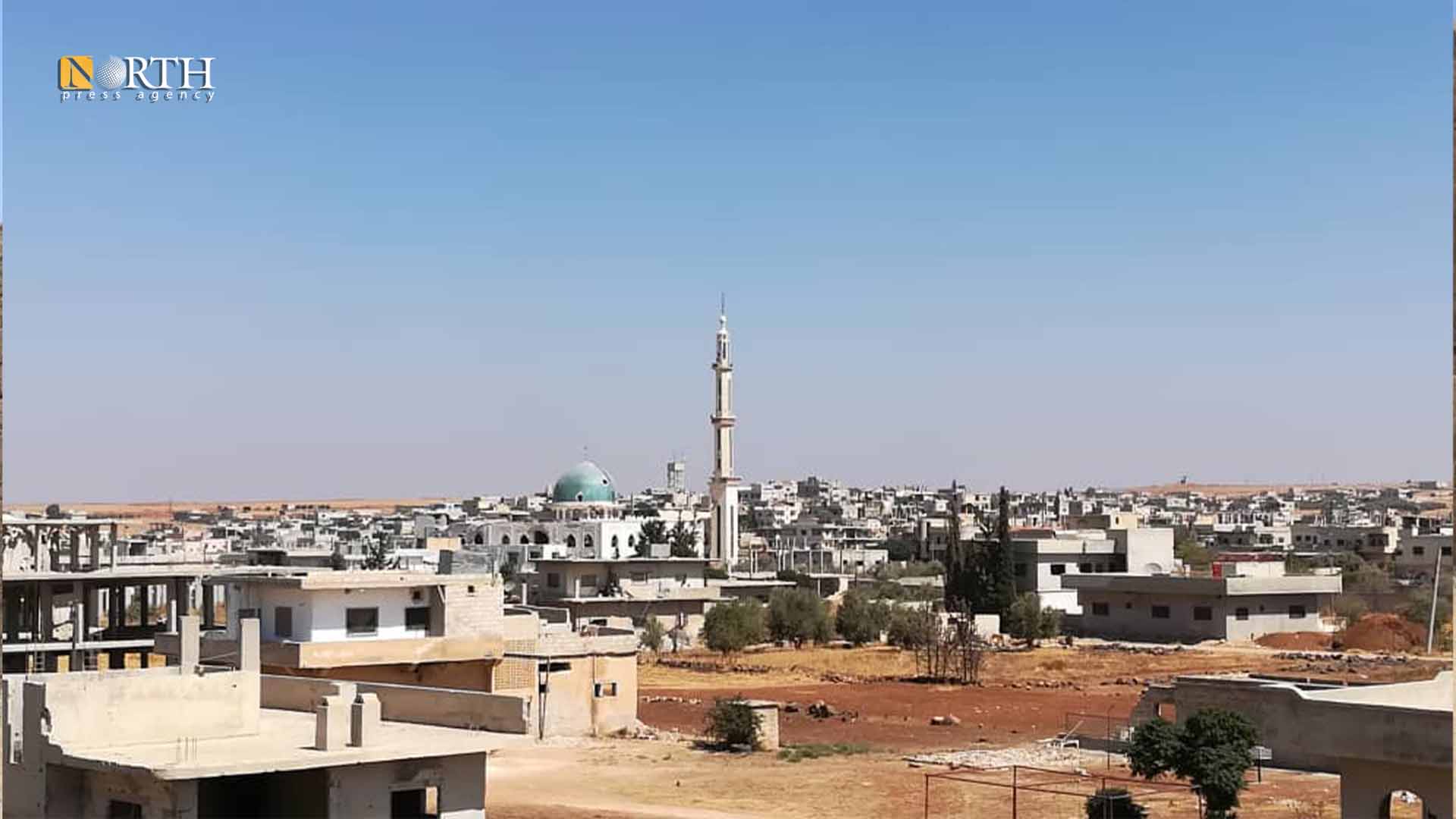 DARAA, Syria (North Press) – On Saturday, settlement process in the town of al-Meseifrah, east of Daraa, southern Syria, carried out by the Syrian government's security services alongside Russian Military Police (MP), was completed.
On Saturday, the Syrian security services, which established a settlement center in al-Fayyad Secondary School in the town, completed the process of settling the status of a number of wanted people, local sources told North Press.
Residents of the towns of al-Meseifrah, al-Sahwa and al-Kark were included in the process, according to the sources.
Under the settlement process, dozens of citizens' status were solved, and a number of light weapons was handed over, the sources added.
The government forces will accompany the Russian MP and the towns' dignitaries in a search campaign in the neighborhoods of the towns and villages where the settlement was made to complete the agreement, the sources noted.
These steps come as a continuation of the agreement held in early September between the Central Committee and the government forces brokered by Russia.
On September 5, a number of Daraa's notables and government forces, in the presence of a number of Russian officers, reached a ceasefire agreement, including handing over weapons and deploying governmental security points in the towns of Daraa governorate.
Daraa was subjected to a suffocating siege imposed by Iranian-backed factions and the government forces for more than two months. Finally, an agreement was reached between the parties to the conflict brokered by Russia on a ceasefire and the entry of government forces into the besieged neighborhoods.
Reporting by Ihsan Muhammad