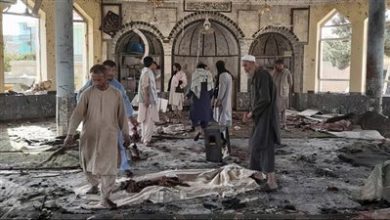 Qamishli, Syria (North Press) – On Saturday, the Islamic State organization (ISIS) claimed responsibility for explosion rocked a Shiite mosque in the southern Afghan city of Kandahar yesterday.
On Friday, 62 people were killed and 68 wounded in a explosion hit a mosque in Kandahar city.
The mosque, used by Shia Muslim community was targeted by a suicide attack.
The explosion came a week after a similar one that took place by ISIS in another Shia mosque in Khan Abad city, Kunduz area, northern Afghanistan, which claimed the lives of 120 people.
Bakhtar News Agency, run by Afghanistan government, said three suicide bombers committed the attack.
Recently, several deadly attacks, including one on a mosque in Kabul city, have been carried out across the country since Taliban Movement has taken power and the withdrawal of US forces in August 2021.