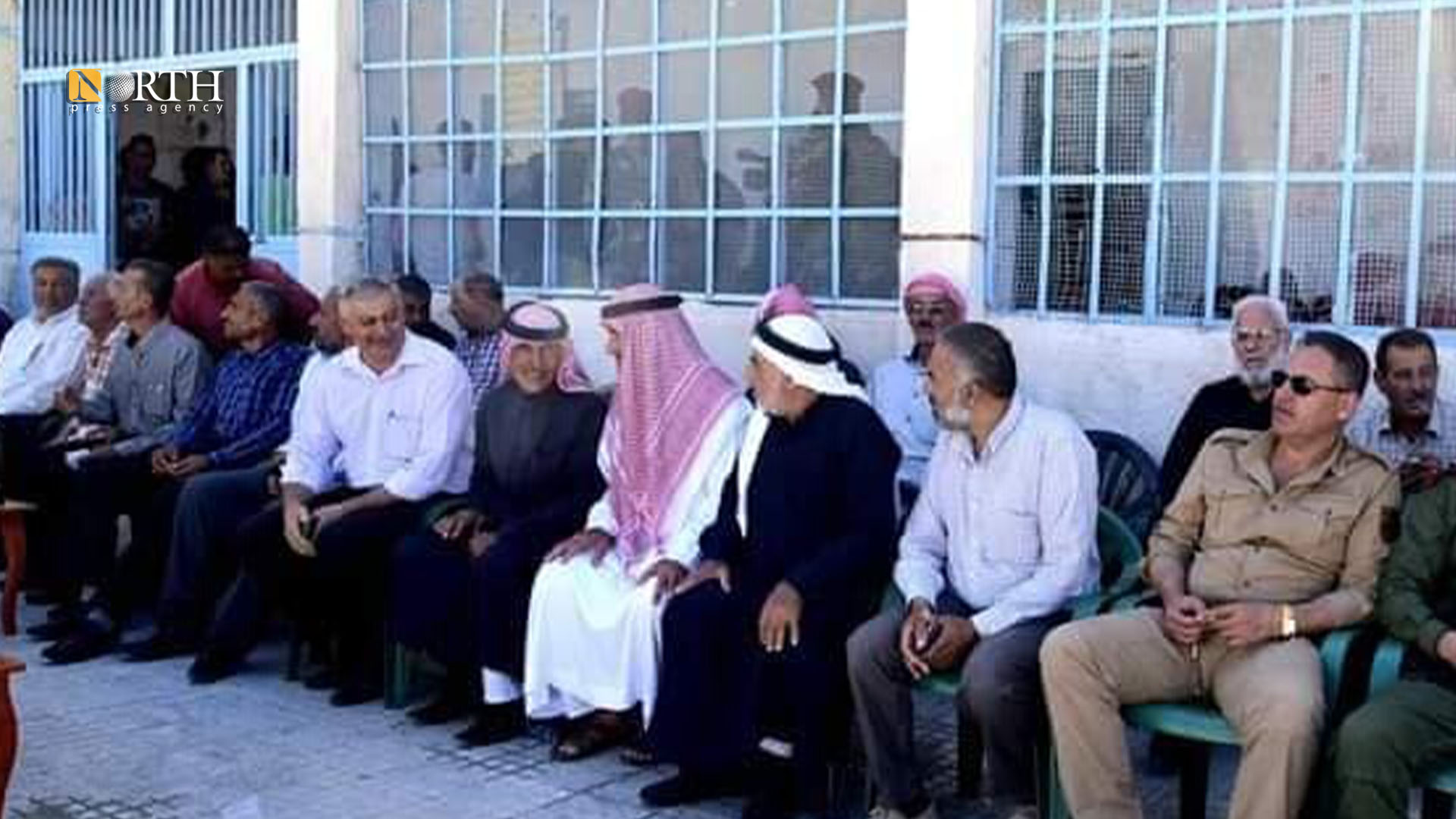 DARAA, Syria (North Press) – Over the past few days, a number of the pro-Iranian Syrian factions have deployed in the in the Yarmouk Basin area, west of Daraa city, near the Syrian-Jordanian-Israeli triangle.
Al-Ghaith Forces, affiliated with the pro-Iranian Fourth Division, have deployed in villages of al-Shajara town on the border strip with Israel and Jordan, local sources told North Press.
On Sunday and Monday, the settlement process was completed in al-Shajaraa town and the villages affiliated with it, where the cases of 590 citizens including civilians and militants were settled, the sources added.
On Tuesday, military groups of the government forces entered al-Shajara town to search a number of houses. Later today, these forces will enter the village of al-Qusayr on the border strip with Jordan, residents of the town said.
On Monday, websites loyal to al-Ghaith Forces published photos of Brigadier General Ghayath Dala, the commander of the al-Ghaith Forces, in the village of al-Shubraq, less than 4 kilometers from the border strip with Israel.
The deployment of the government forces comes after the settlement of the status of some individuals wanted by the government's security apparatus in al-Shajara town over the past two days, after an agreement between the government forces and the region's notables under Russian auspices.
On Sunday, government forces entered al-Shajara and established a center to settle the cases of some residents in a secondary school. The flag of Russia and the Syrian government were raised above the high school.
These steps come as a continuation of the agreement held in early September between the Central Committee and the government forces brokered by Russia.
Al-Shajara is a strategic town located on the triangle between Syria, Jordan and Israel, where it is about 7 kilometers from the Israeli border and only 6 kilometers from the Jordanian one.
Reporting by Ihsan Muhammad