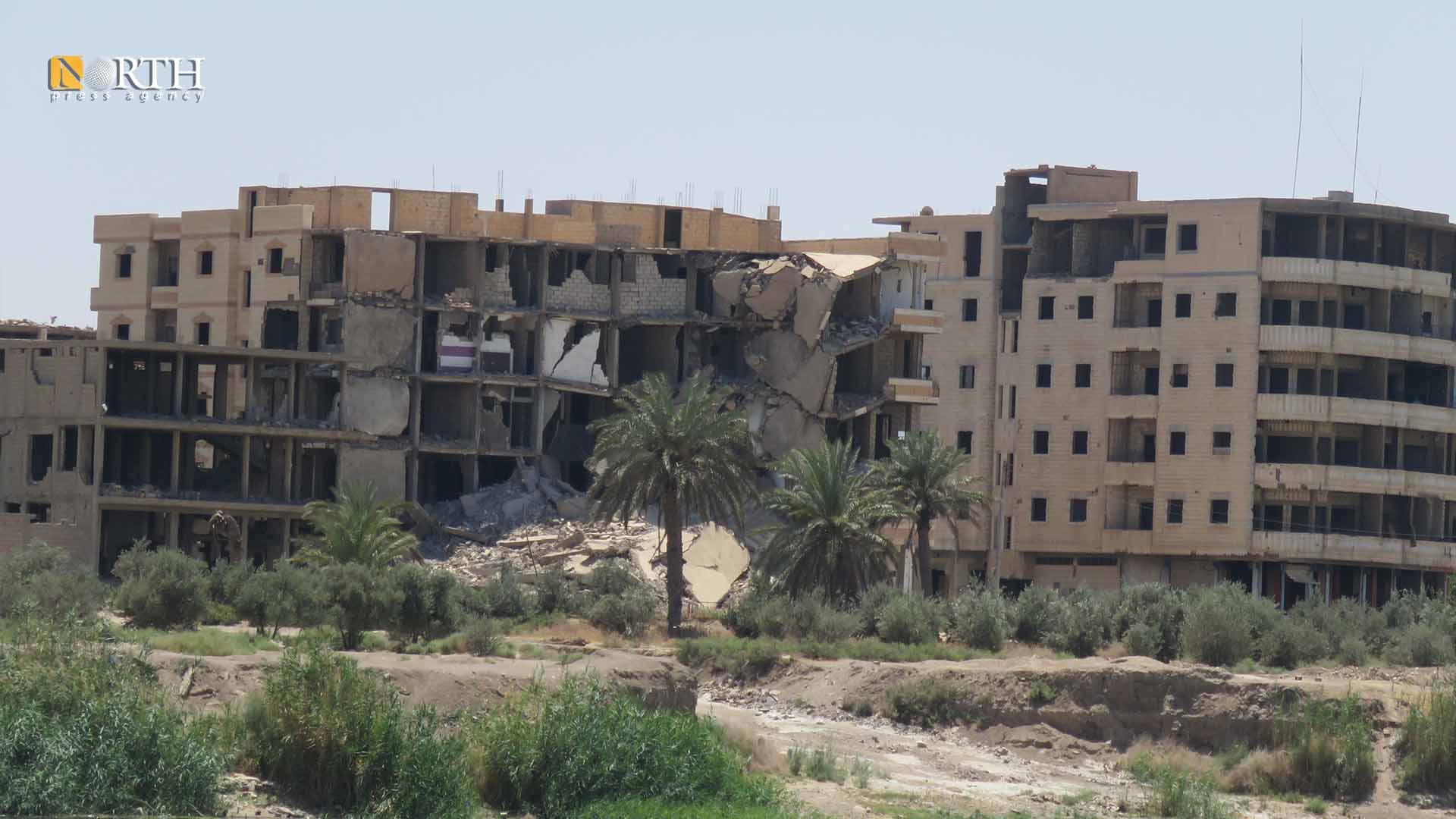 QAMISHLI, Syria (North Press) – On Monday, unidentified aircraft targeted the south of the town of al-Mayadin, south of Deir ez-Zor, east Syria, which has become a major base for several Shi'ite militias, mostly from Iraq, since Islamic State militants were driven out nearly four years ago.
Reuters Agency quoted two residents of the area as saying that the Iranian-backed militia fighters patrolling the streets were put on heightened alert and ambulances were seen rushing to the site after hearing several explosions.
The air attacks were not reported on the Syrian media outlets.
It is worth mentioning that Israel and the Global Coalition target Iranian-backed militias' positions and headquarters in Syria almost continuously.
In July, unidentified aircraft targeted a cargo vehicle belonging to the Popular Mobilization Forces coming from Iraq, carrying weapons, ammunition, and foodstuffs in a town east of Deir ez-Zor, eastern Syria.
The Iranian presence is focused on the border area, the Abu Kamal area, the Green Belt area, and the town of Subikhan, which is one of the main strongholds of these militias.
Syrian government forces and Iranian-backed factions with Russian support have been running the cities of Abu Kamal and al-Mayadin in the eastern countryside of Deir ez-Zor since November 2017 following battles against the Islamic State (ISIS).
Iran officially took the side with the Syrian government at the beginning of the Syrian civil war in 2011. It announced sending the military advisors to support the government forces in fighting against the Syrian opposition factions.
Iran continues to recruit Syrian fighters in the rank of its affiliated factions, following a policy of incentives by providing them many offers, and taking advantage of the difficult living and economic conditions that Syria is going through.
Iran publicly supported and established military factions through which it used to implement its aspirations in Syria. National Defense Forces and the Liwa Fatemiyoun and Liwa Zainebiyoun factions are among the most prominent of these factions.
Reporting by Muhammad Qadi