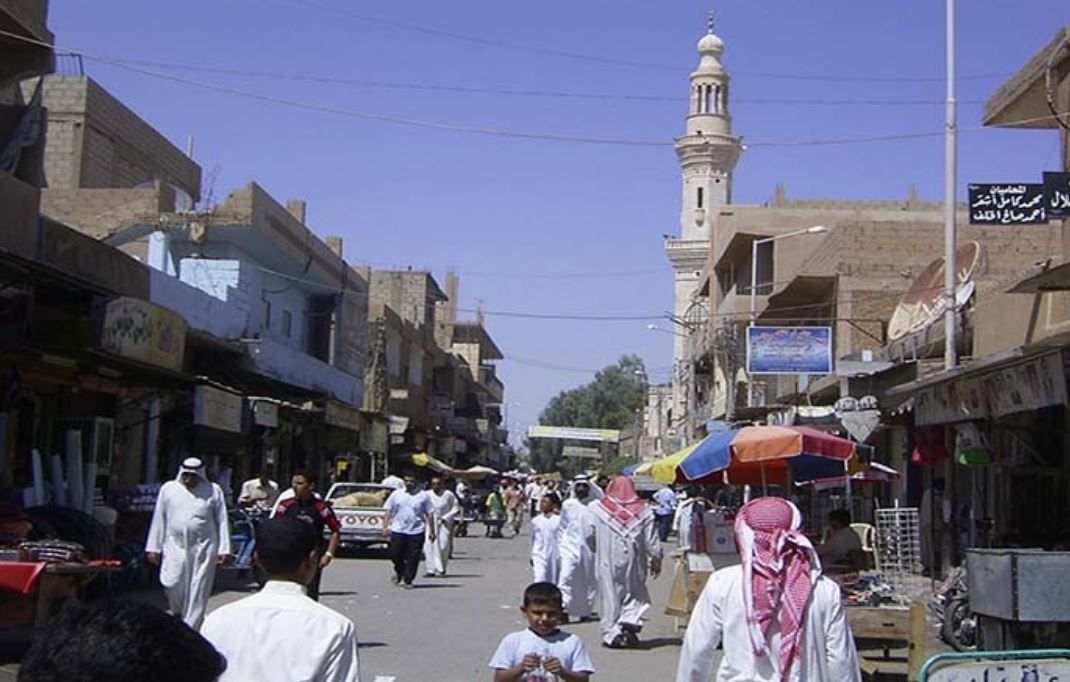 RAQQA, Syria (North Press) – Seizing houses by Iranian-backed factions and spreading Shi'ism through exploiting the deteriorating living conditions and other factors prevent the 39-year-old Muhammad al-Aziz, a resident of Abu Kamal city and an IDP in Raqqa, northeast Syria, from returning to his area.
"As a result of practices and violations committed by their members, the presence of the Iranian-backed factions against residents of Abu Kamal is no longer welcomed," al-Aziz said.
Syrian government forces and Iranian-backed factions with Russian support have been running the cities of Abu Kamal and al-Mayadin in the eastern countryside of Deir ez-Zor since November 2017 following battles against the Islamic State (ISIS).
Iran, through its involvement in these battles, managed to expand its power in the eastern frontlines in Syria especially in Abu Kamal city near the Syrian-Iraqi borders.
Demographic change and Shi'ism
Iranian-backed factions are striving to take over the city as their armed militants have been seizing IDPs' properties in addition to buying houses at between 10,000 and 15,000 US dollars, according to al-Aziz.
After al-Aziz fled to areas held by the Autonomous Administration of North and East Syria (AANES), Liwa Fatemiyoun seized his house with the help of brokers and other close residents.
Tehran is seeking the demographic change in several Syrian areas including the vicinity of Damascus and the city of Abu Kamal, according to a report by Syrian Observatory for Human Rights (SOHR).
Recently, Iran has become more interested in buying Syrian real estate than previous months, according to IDPs who have recently arrived in Raqqa city.
"Headquarters of the Iranian-backed factions deploy within the city, where they have centers which residents are not allowed in," al-Aziz pointed out.
Monthly statistics regarding number of seized houses and shops, and dates of seizure are submitted by government authorities in Abu Kamal to the Directorate of Local Administration in Deir ez-Zor, according to IDPs.
Finding community role
"Iranian-backed factions follow several methods including recruitment and Shi'ism in order to tighten the screws on residents," Saleh al-Hussein, an IDP from Abu Kamal residing in Raqqa, said.
The Iranian-backed factions attract young men through offering rewards, high incomes, and granting their protection, according to al-Hussein.
Meanwhile, centers for recruitment and Shi'ism deploy in civilians' houses that were seized, as there are four centers for teaching Persian language near the public park, al-Zahra neighborhood, al-Jam'iyat, and al-Hajjana in Abu Kamal city, according to residents.
These practices are taking place amidst the deteriorating living conditions which the factions exploit through holding activities for children and giving rewards in order to create their community role.
"The factions recruit all people including those who they classified as terrorists or criminals and whenever they join the Iranian-backed factions, they gain the protection of all other security authorities," al-Hussein added.
Since 2015, the Iranian-backed factions have recruited Iraqis, Lebanese, Afghans, and Pakistanis Shiites in addition to local members.
"The city of Raqqa received IDPs from all Syrian cities especially those coming from Abu Kamal, from which hundreds families fled due to Iranian-backed militias and their policies," Abdulnaser Hami, member of the office of IDPs Affairs and Camps of Raqqa Civil Council, said.
"Most of the families that came from Abu Kamal fled the policies followed by the government and the Iranian-backed factions in addition to tough living conditions," he noted.
Reporting by Ammar Haydar