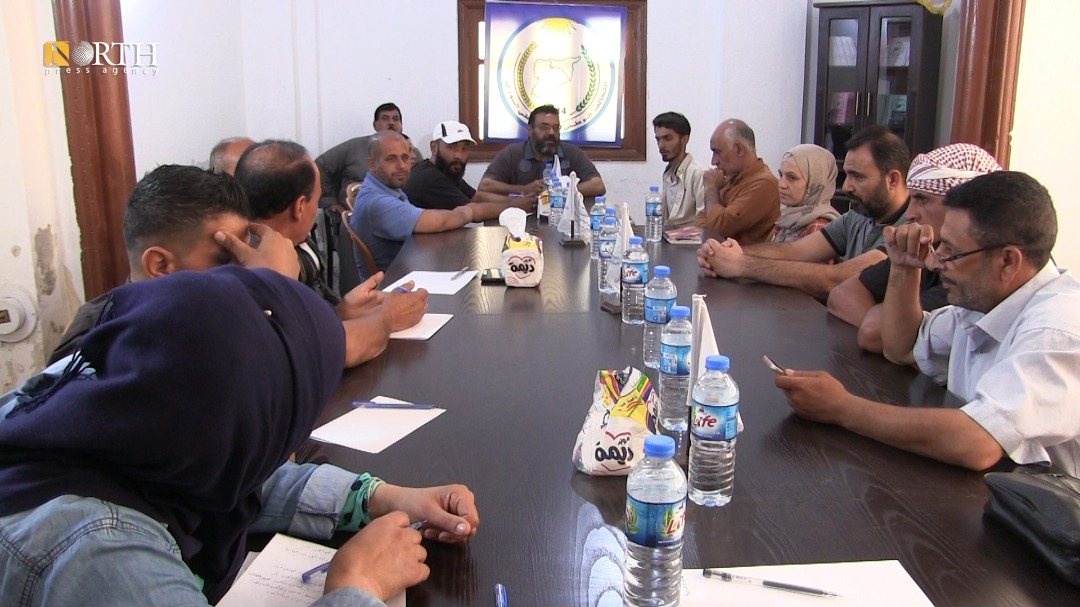 RAQQA, Syria (North Press) – Holding elections of the Autonomous Administration of North and East Syria (AANES) will allow political parties to convey people's demands, an official of the Syrian National Democratic Alliance in Raqqa, north Syria, said on Saturday.
On September 16, the Syrian National Democratic Alliance in Raqqa held a symposium under the title "Political parties between correction and evaluation" during which they discussed the parties' role in achieving people's demands.
Representatives of several political parties, who are active in Raqqa and other areas in Syria's northeast, participated in the symposium, during which they focused on priorities of partisan and political work.
"Political pluralism and partisan diversity in Syria's northeast qualifies them to convey the concerns and sufferings of people in the event that elections are held," said Yahya Mahmoud, head of the Syrian National Democratic Alliance in Raqqa.
"People, including those of northeast Syria, who participated and witnessed events of Arab Spring are still looking forward to a peaceful and permanent transfer of power, and an end to the power monopolization or governance in favor of a specific party or political movement," Mahmoud told North Press.
"The issue of holding elections in north and east Syria will be discussed after the completion of the drafting of the social contract," co-chair of the AANES General Council Farid Atti said in mid-June.
Atti pointed out that the new social contract will determine the form and structure of the administration, and will include the Executive and Legislative Council, the Supreme Administrative Court and the Electoral Commission.
Accelerating and implementing the Social Contract, and then moving to the elections, "will grant political parties, whose duty is to convey the citizen's demands and achieve their aspiration, a greater role," Mahmoud added.
On June 12, the Presidency of the Executive Council of the AANES discussed holding comprehensive local elections in the AANES areas in 2020.
The Presidency met with former members of the Electoral Commission in the regions of the Jazira and the Euphrates with the aim of benefiting from the experience of these members to establish a new electoral commission.
Reporting by Ammar Abdullatif