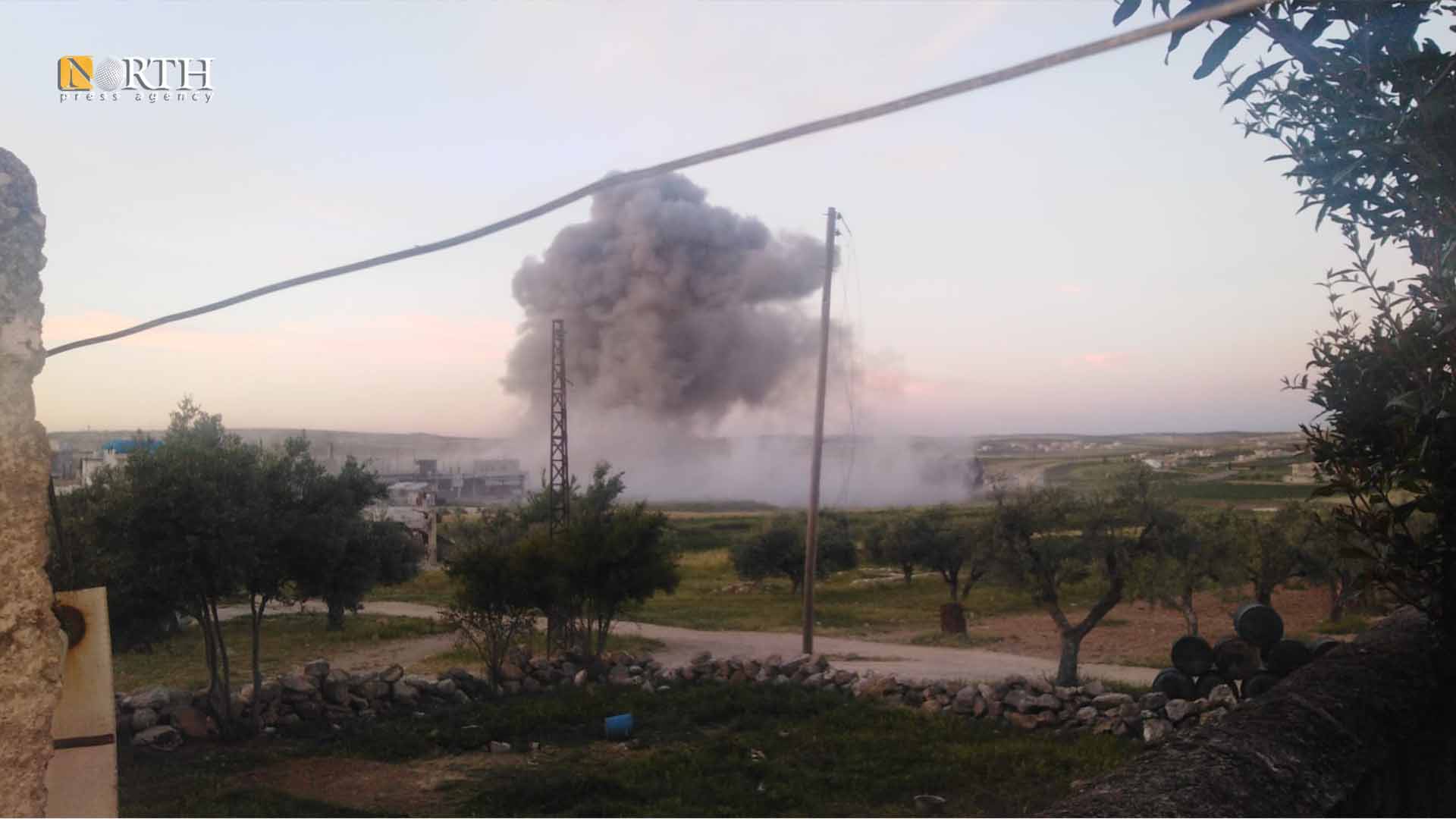 IDLIB, Syria (North Press) – On Thursday, a child succumbed to his injuries in the countryside of Idlib, northwest Syria, due to previous Russian air raids, while the mutual shelling between the Turkish-backed armed Syrian opposition factions and government forces renewed in the countryside of Idlib and Hama.
The displaced child died after being injured along with other civilians yesterday, on Wednesday, in the Russian air strikes that targeted the outskirts of the town of al-Hamamah in Jisr al-Shughur area, west of Idlib.
"Today, the government forces, stationed in Jorin Camp, bombed the town of al-Ziyara and the surrounding agricultural lands in the Ghab Plain, west of Hama, with missiles and heavy artillery shells," opposition military sources told North Press.
The sources added that the shelling also targeted the neighboring towns of Zawiya Mountain, where al-Fatirah, Sfuhun and the outskirts of al-Bara were get bombed by government forces at the surrounding checkpoints, with heavy artillery and mortar shells.
Another military source said that the opposition factions bombed government positions in the city of Saraqib, east of Idlib, with heavy artillery shells.
The source added that after midnight, the Hayat Tahrir al-Sham (HTS, formerly Jabhat al-Nusra) targeted sites on the al-Malaja axis in the southern part of Zawiya Mountain, with rockets and heavy artillery shells.
On Wednesday evening, Russian warplanes escalated their air raids on opposition-held areas in the areas of Jisr al-Shughur and Darkoush, west of Idlib.
Since June, areas in Syria's northwest have been witnessing military escalation and intensive mutual shelling between Turkish-backed armed Syrian factions and government forces with Russian support.
The de-escalation zone in northwest Syria is subject to a Russian-Turkish ceasefire agreement signed in March 2020; however, the area witnesses frequent mutual bombardment despite the entry of the ceasefire into force. 
Reporting by Bara' al-Shami