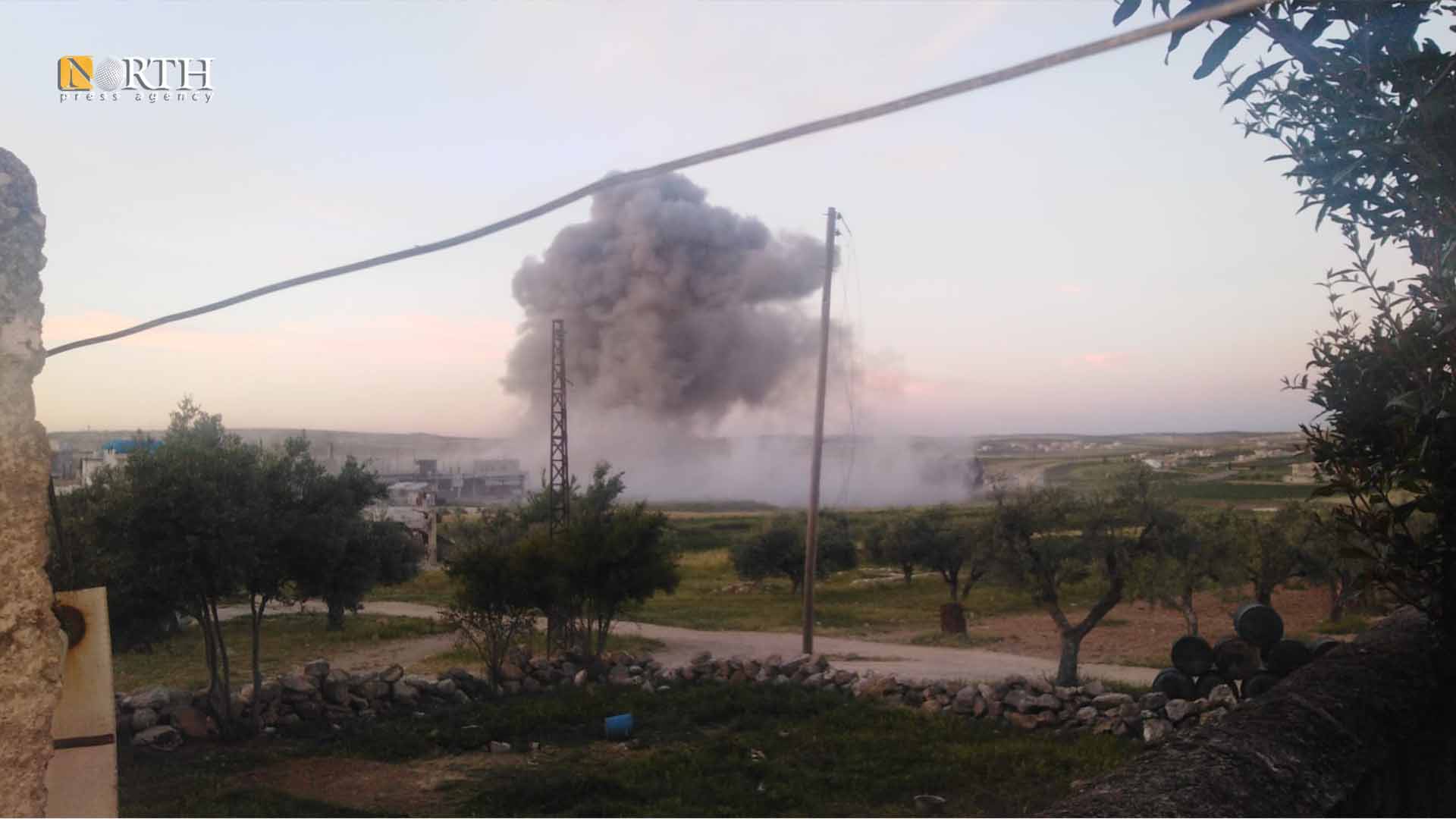 IDLIB, Syria (North Press) – On Tuesday evening, five civilians were killed and others were injured, as a result of artillery and missile shelling by Syrian government forces on the neighborhoods of the city of Idlib, northwest Syria, which is the first on the city since the military escalation started more than two months ago.
Sources inside the city told North Press that the artillery shells fell on the al-Dabbit and the al-Kornish al-Janoubi neighborhoods.
The source added that the bombing led to the killing of five civilians, including a woman, and the injury of other civilians, including children.
A source of the opposition factions said that the source of the bombing was the government forces stationed in the city of Saraqib, east of Idlib.
The bombing that targeted the neighborhoods of the city of Idlib, is the first of its kind since the start of the military escalation of government and Russian forces in its countryside in early June.
Earlier today, six civilians, including children, were injured due to Russian airstrikes on al-Tah camp and Maryam camp near Ma'arat Misrin region, north of Idlib.
The de-escalation zone in northwest Syria is subject to a Russian-Turkish ceasefire agreement signed in March 2020; however, the area witnesses frequent mutual bombardment despite the entry of the ceasefire into force.
Reporting by Bara' al-Shami