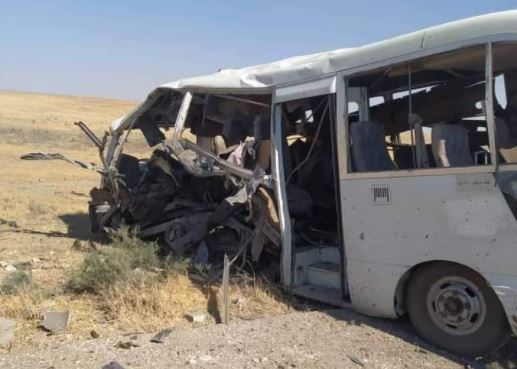 HAMA, Syria (North Press) – On Thursday, a landmine exploded in Salamiyah, east of Hama, central Syria, killing 4 soldiers of the Syrian government and wounding 11 others.
A landmine, thought to be of ISIS, was exploded in a bus that was transferring soldiers of the government, in Kherbat Ghazala region in Salamiyah, field sources told North Press.
The explosion led to the killing of 4 members of the National Defense Forces (NDF), affiliated with government forces, and wounding 11 others.
On June 8, eight members of the government forces were killed due to a landmine explosion in Salamiyah countryside.
Reporting by Ola Muhammad