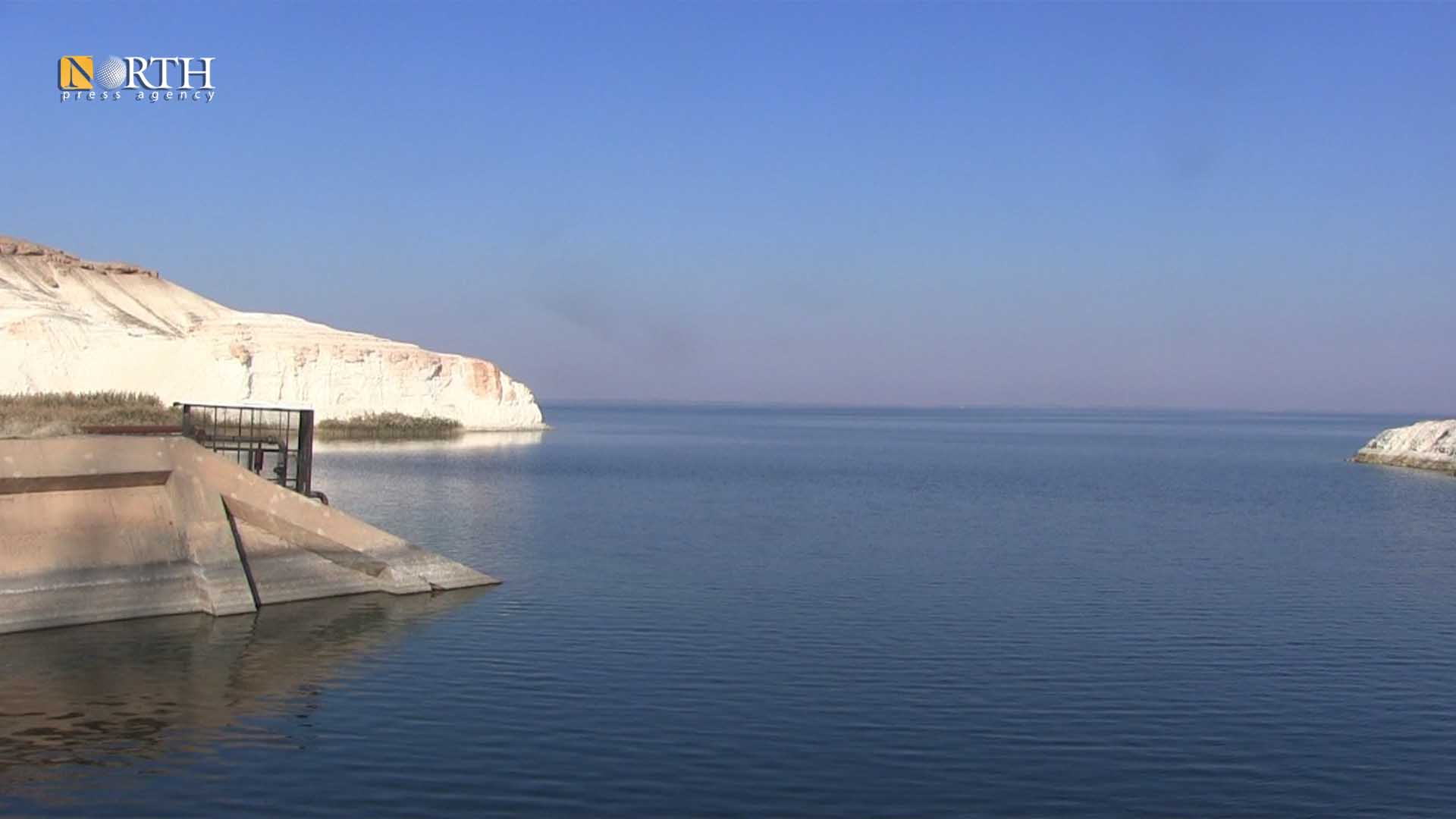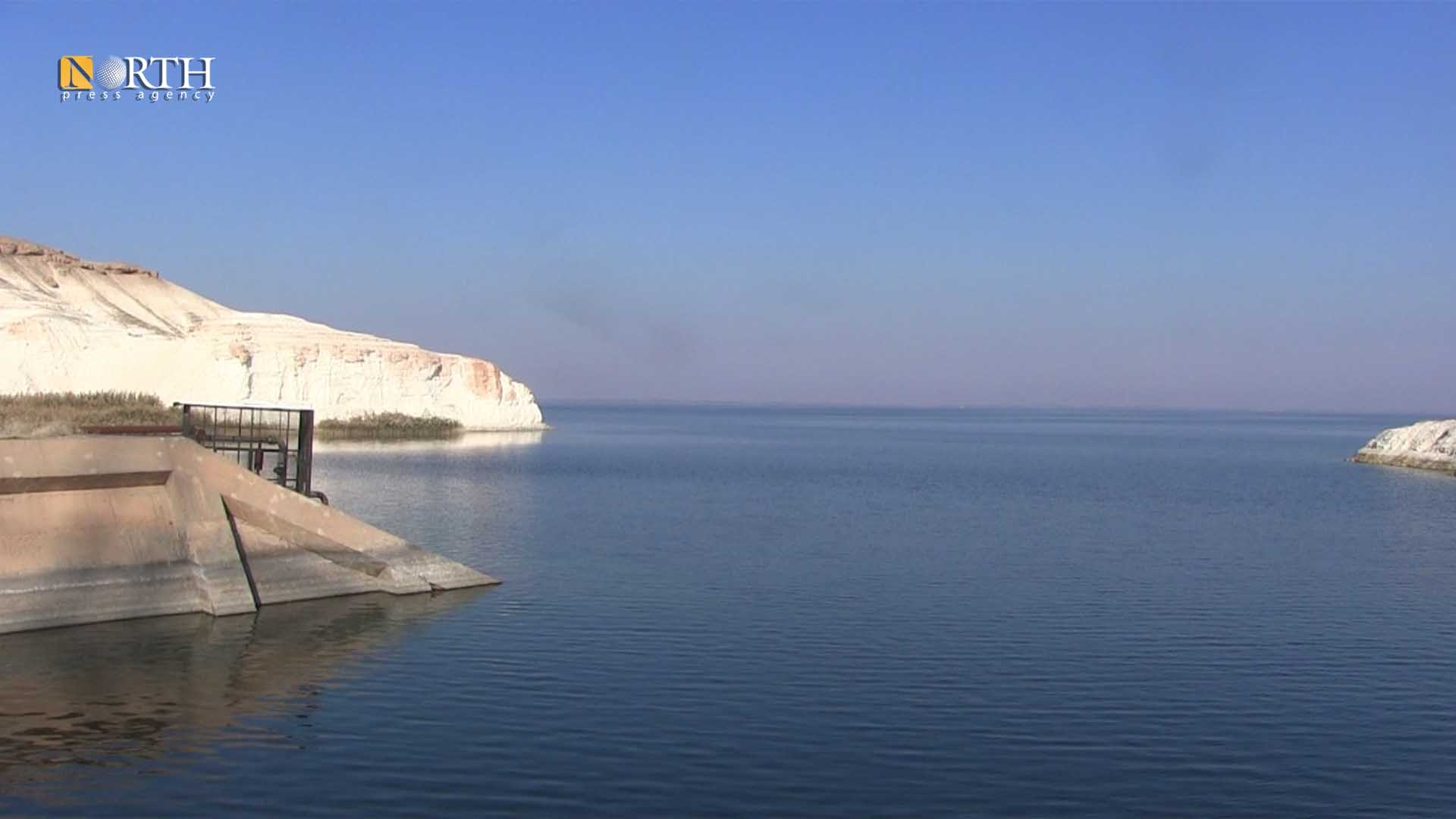 ALEPPO COUNTRYSIDE, Syria (North Press) – Turkey's seizure of the Euphrates River, which has decreased to an unprecedented level, threatens the lives of thousands of residents in the eastern countryside of Aleppo and affects agricultural development.
Meanwhile, a source from the Water Directorate in Aleppo described the condition as "so critical and disastrous."
"Since the beginning of the crisis, Turkey has been manipulating Euphrates water level, as it intermittently decreased it which worsened the impacts," he told North press.
Assad Lake is Syria's largest lake, where the water level decreased by about one meter in 2019, and "since then Turkey has been exploiting water card against Syria," he pointed out.
So, the agricultural development in the eastern countryside of Aleppo is at stake, as hundreds of agricultural hectares, especially of the strategic crops in al-Khafsa, Maskanah, Deir Hafer, and up to al-Sefira, are threatened with deprivation of irrigation water.
If Turkey continues this policy, Aleppo countryside-based huge water pumping stations, which irrigate vast areas of land in western countryside of Raqqa and Aleppo countryside, are threatened to stop.
If Al-babiri, al-Khafsa, and al-Thalthah stations, which are key irrigation stations in Syria, stop or the level of irrigation water is decreased, agriculture and human development in Aleppo countryside and other regions in the Euphrates Basin will be at risk.
Danger to cultivation
"Most of the residents mainly rely on cultivation, and decreasing the Euphrates water level by Turkey, will put thousands in confrontation with hunger and thirst," Diyab al-Hammoud, a farmer from al-Khafsah in the eastern countryside of Aleppo, told North Press.
Water level in the lake has greatly decreased and most of flooded areas have become dry lands, according to al-Hammoud.
"There was no enough rainfall this year, and decreasing our water share will affect our agriculture and production, especially regarding the main crops like wheat and cotton," he added.
Government silence
"Water war, which is launched by Turkey is a clear and direct aggression as it is the most dangerous war," the retired engineer from Irrigation Directorate in Aleppo, Abdul Majid Kelziyah, told North Press.
"The government did not make any firm official or press statements despite the Turkish aggression on its soil," he added.
It is worth mentioning that Euphrates River waters not only large spaces of lands, but it also secures drinkable water for about 3,000,000 people in Aleppo and its southern and eastern countryside.
"Not only agriculture is threatened of spoilage, but we also, are threatened to be thirsty in case Turkey continues to seize Euphrates water," Kelziyah stated.
For more than three months, Turkey has limited the flow of the Euphrates into Syria, depriving large numbers of people of usable water. Turkey reduced the flow of water from the Euphrates River into northeast Syria's dam gradually, reducing the amount of water received to unprecedented lows.
Turkey keeps water in six dams, the largest of which is Ataturk Dam, the second largest in the Middle East, with a storage capacity of 48 billion m³, violating the international agreement they signed with Syria in 1987 which stated that Syria's share of water coming from Turkey is 500 m³ per second.
The water flow to the Euphrates River is now limited to less than 200 cubic meters, according to the General Administration of Dams in Northeastern Syria.
Reporting by Najm al-Saleh