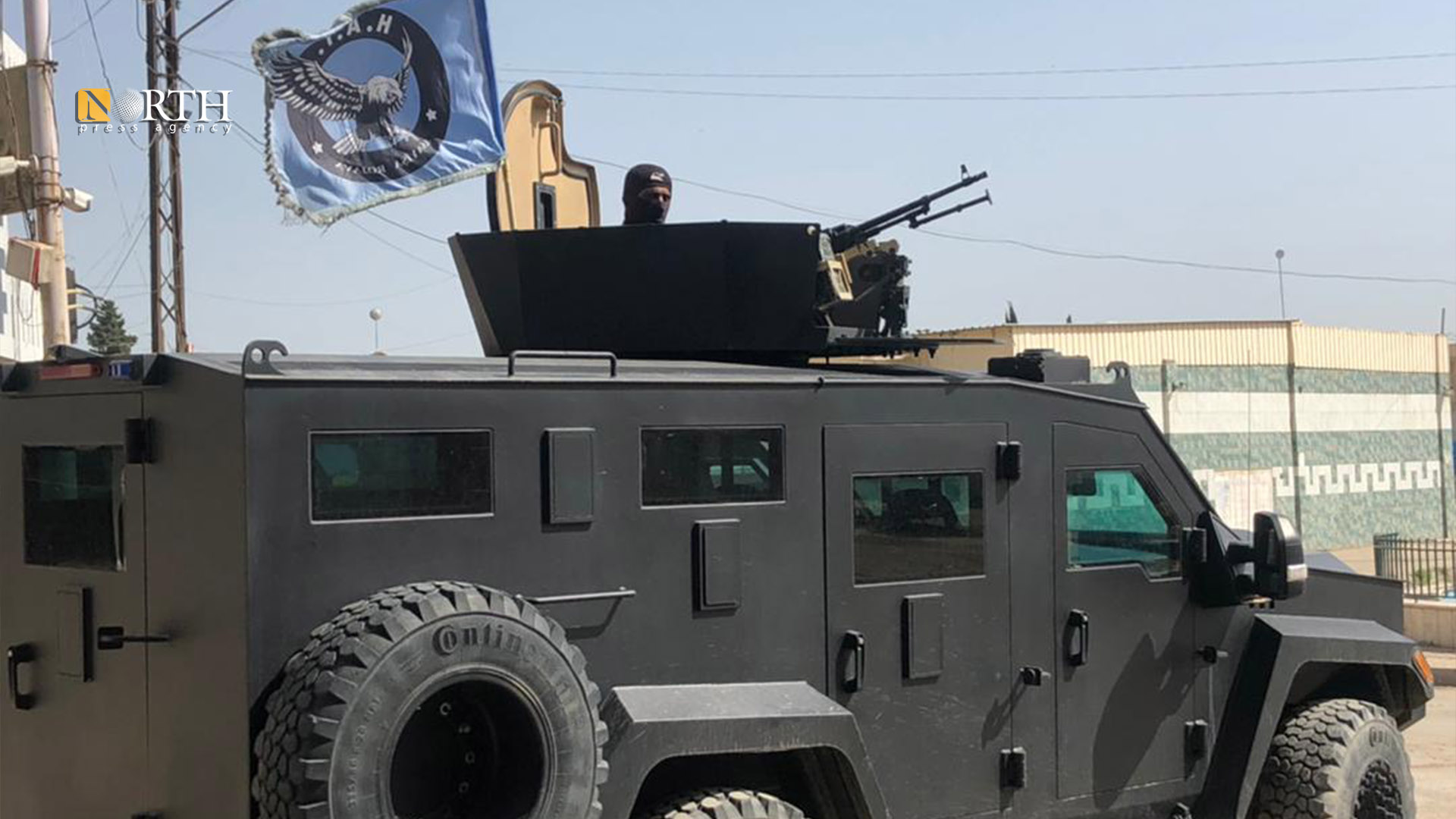 QAMISHLI, Syria (North Press) – Al-Tai neighborhood, south Qamishli, northeastern Syria, has witnessed violent clashes with medium and light weapons between the Internal Security Forces (Asayish) and the pro-government National Defense forces (NDF).
Since the early hours of Friday morning, NDF snipers stationed in al-Tai neighborhood have intensified their targeting of civilian residential buildings surrounding al-Wehda roundabout in the city center.
According to field sources, late Thursday night, Asayish advanced and were close to the al-Tai roundabout.
Late Thursday night, Sheikh Hayyes al-Jaryyan, a prominent figure of the Bani Saba'a tribe, was assassinated, succumbing to his wounds after he was targeted by snipers from the pro-government NDF near his home northeast of the National Hospital.
On Tuesday, ten-year old Abdulsalam was killed by the targeting of the pro-Syrian government NDF near al-Wehda, Roundabout in Qamishli, while others were wounded.
Since Tuesday, Qamishli has been witnessing clashes between the Asayish and militants from the pro-government NDF.
On Thursday, Asayish found a quantity of weapons and ammunition in Lilo Detachment in al-Tai neighborhood, amid continuing clashes with the NDF.
The circle of clashes between Asayish and the NDF expanded to include Helko neighborhood as well, where before it was confined to al-Tai neighborhood.
The Syrian Democratic Forces (SDF) are sharing control of the city with the Syrian government forces, who control a small part of it, while the SDF controls most of the city.
Reporting by Hogir al-Abdo