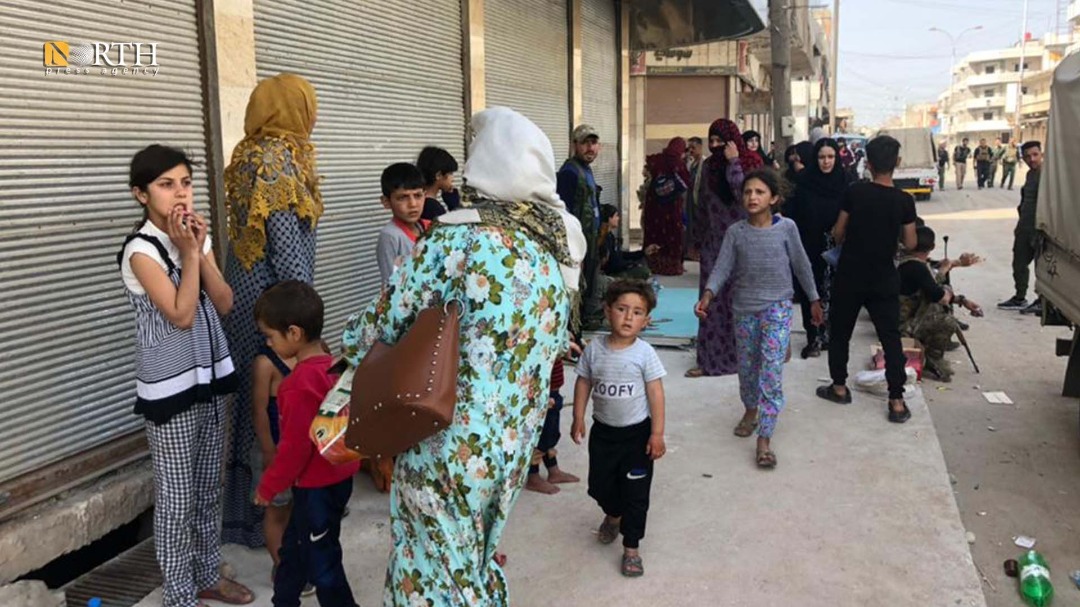 AL-SHADDADI, Syria (North Press) – Syrian government is trying to create sectarian strife in the regions of northeast Syria, a tribal notable in the countryside of Hasakah, northeast Syria, said on Wednesday.
Muhammad al-Hilo, one of the notables of the Felitah tribe in al-Shaddadi region, held the Syrian government responsible for the recent tension between the Internal Security Forces of North and East Syria (Asayish) and the Syrian government's militia group known as National Defense Forces (NDF) in the city of Qamishli.
The National Defense is a tool that the Syrian government uses to create sectarian strife among the Syrian communities and to disrupt security and stability in the region, al-Hilo added.
"We, as the notables of the Arab tribes, affirm the unity of the Syrian blood, and we hold the Syrian government officials in Hasakah and Qamishli responsible for the tensions in Qamishli," he stated.
Since late yesterday night, intermittent violent clashes have continued between the Asayish and the National Defense in Qamishli, northeast Syria.
An Asayish member was killed when the NDF targeted a checkpoint of the Asayish, according to an Asayish statement.
During the clashes, the Asayish helped dozens of families safely exit al-Tai neighborhood, North Press correspondent reported.
Reporting by Bassem al-Shuweikh