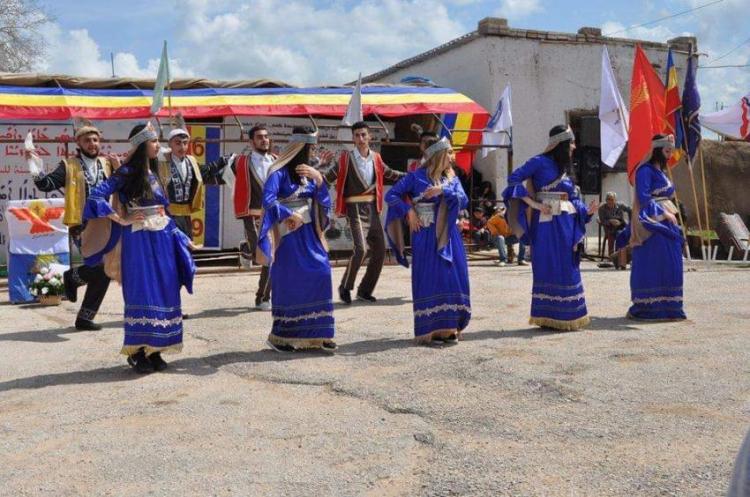 QAMISHLI, Syria (North Press) – On Wednesday, the Autonomous Administration of North and East Syria (AANES) congratulated northeast Syria's Assyrian community on Akitu, or Assyrian New Year.
"Akitu symbolizes the renewal and rebirth of nature; it is a historical day for Syriac and Assyrian and it is cherished by our people in north and east Syria," the statement said.
On Wednesday, the AANES Executive Council issued a circulation to suspend all their institutions on Thursday, April 1st, which marks the Akitu holiday.
The issued circulation excluded the departments and institutions which are required to remain open.
The statement also called on celebrants to be careful and take into consideration the health conditions that the area is witnessing due to the coronavirus pandemic, and implement the preventative measures to guarantee personal and public safety.
Last year, Syriac parties canceled all celebrations on Akitu Day due to preventative measures against coronavirus.
Reporting by Khalaf Ma'o