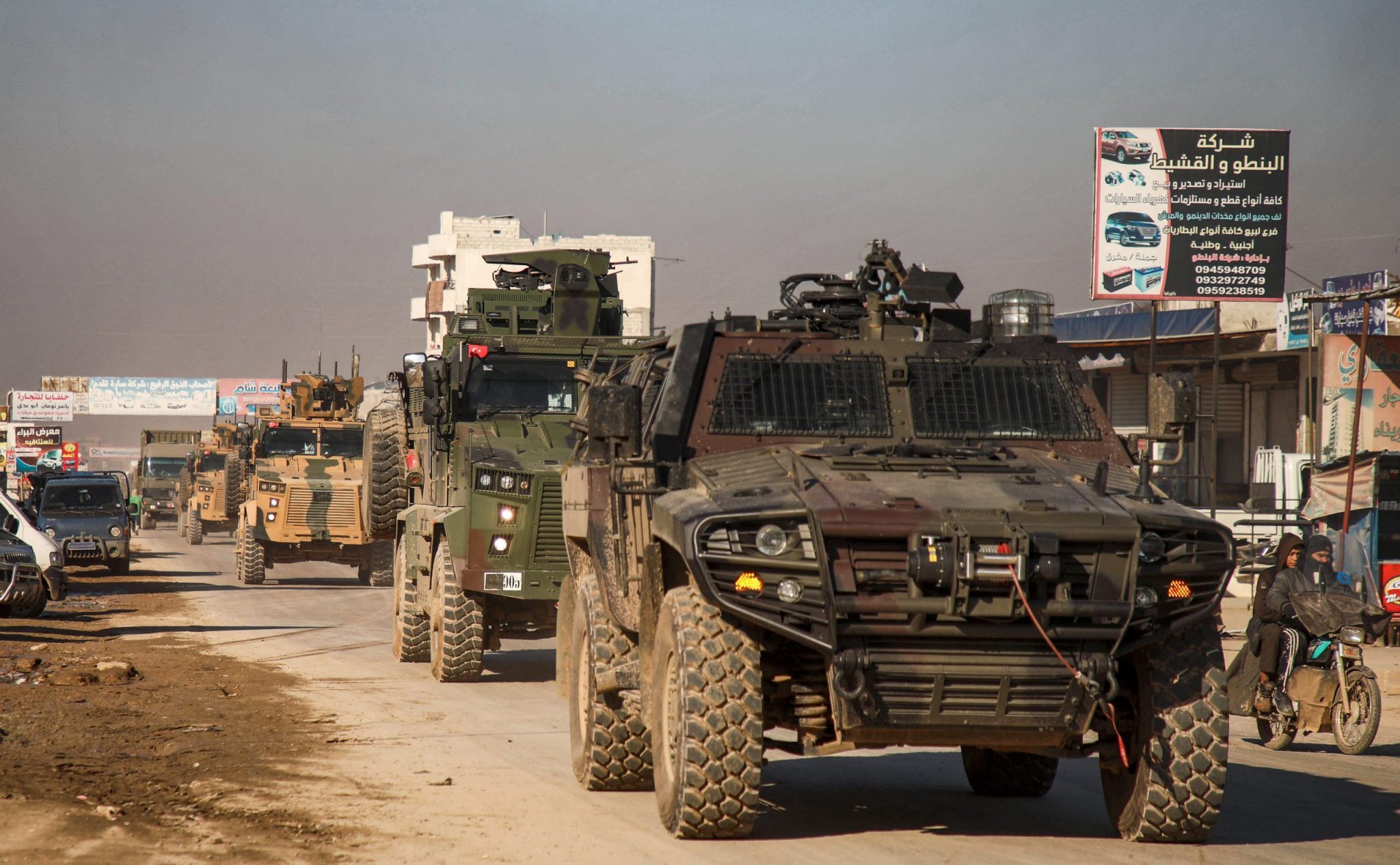 IDLIB, Syria (North Press) – On Monday, the Turkish forces sent new military reinforcements to its observation points in Idlib, northwest Syria.
"A Turkish military convoy consisted of about 60 military vehicles entered the Syrian territory through the Kafr Lossin border crossing, and headed to the Turkish points in Zawiya Mountain, south Idlib," local sources said.
The Turkish convoy included armored vehicles and trucks carrying ammunition, logistical materials and prefabricated rooms, in addition to many tanks, according to the sources.
On March 5, a convoy consisted of 25 vehicles crossed the Kafr Lossin and headed to Zawiya Mountain, south of Idlib.
Since the beginning of 2021, Turkey continues to send more reinforcements to Idlib in conjunction with the military escalation between the government forces and the armed opposition groups.
The number of the vehicles which entered the Syrian territory since the start of the ceasefire in March 2020 have reached 8,375, in addition to 10,000 Turkish soldiers in Syria, according to the Syrian Observatory for Human Rights.
Since its military intervention in Syria, the Turkish forces have established more than 60 points and military bases in the governorate of Idlib, Hama, Aleppo and Latakia, northwest of the country.
Reporting by Bara' al-Shami