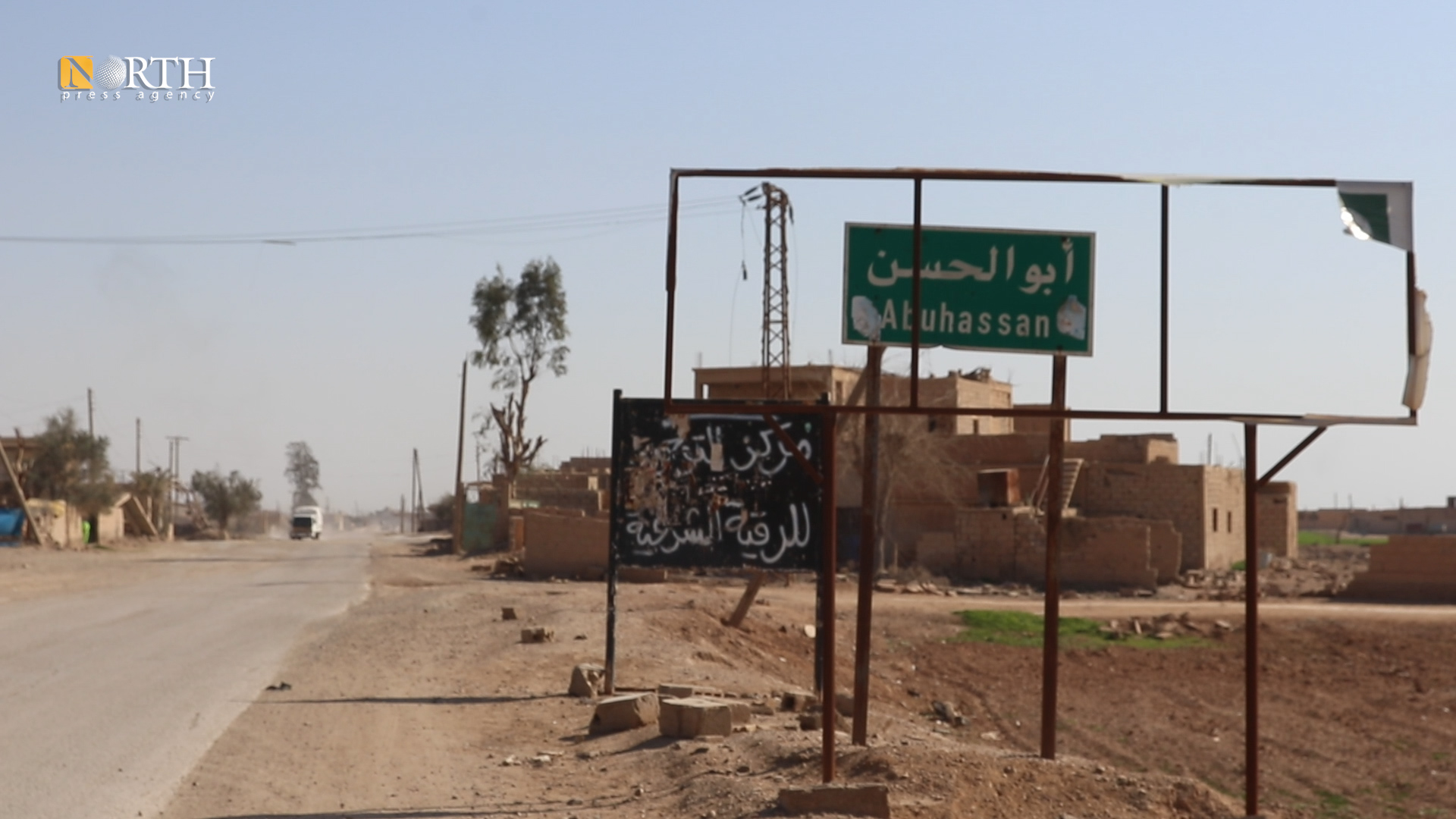 DEIR EZ-ZOR, Syria (North Press) – Residents ofAbu al-Hassan village, 120 kmeast of Deir ez-Zor, east Syria, said that the effects of the past two-year-battles against the Islamic State (ISIS)still disrupt thereturnees.
Salim al-Jassem, who returned to Abu al-Hassan four months ago, after years of displacement, said that the ruins of the battles are still there.
Al-Jassem fears the presence of remaining bodies and graves under the rubble especially after unfamiliar insects and reptiles appeared in the region.
Abu al-Hassan includes about 17,000 returnees and 5,000 displaced people, where it had more than 30,000 before the war, according to the village council.
The village represents the state of the villages of al-Sousah, al-Sha'fa and al-Baghouz, which were badly damaged.
The Head of the Village's Council, Awad al-Firaih, said that the families had to transfer their patients to the hospitals of Hajin town.
Al-Firaih described the health situation in the village as "bad" because its infirmary has only few first aids and medications.
He noted to the necessity of clearing the village from the rubble, "because it affects the health and psychology of the residents."
Despite the relative security situation in Hajin and its countryside, some residents sometimes fear to transport from a place to another.
The countryside of Hajin is considered one of the most affected places of the battles that took place in the region, which concluded with the elimination of ISIS by the Syrian Democratic Forces (SDF) supported by the Global Coalition.
Reporting by Anwar al-Midan