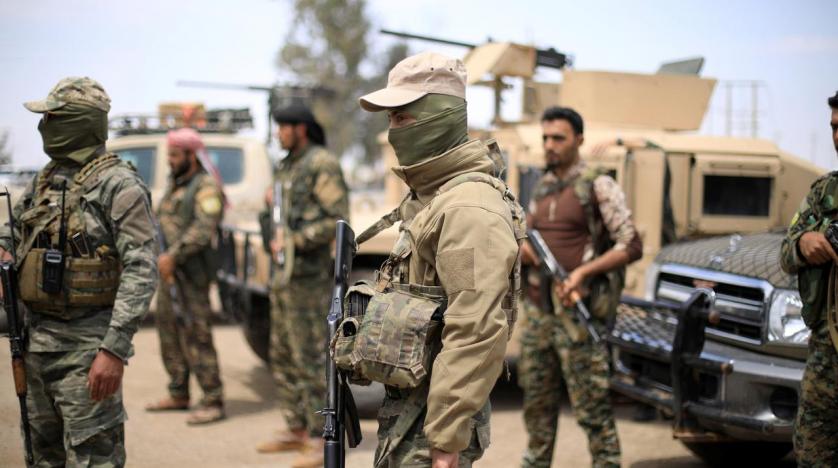 RAQQA, Syria (North Press) – The Syrian Democratic Forces (SDF) supported by the US-led Global Coalition detained Islamic State (ISIS) militants in the northern countryside of Deir ez-Zor, east Syria, on February 23.
The SDF Coordination and Military Operations Center tweeted, "7 #ISIS terrorists detained in Ghariba, northern #Deir_Ezzor countryside."
"Large quantities of ammunition& weapons were seized along with technical equipment," it added.
The operation was supported by an "air surveillance" of the Global Coalition as part of the continued efforts to defeat ISIS, according to the SDF tweet.
On February 8, "Such operations demonstrate our unified effort to #DefeatDaesh, provide security, & deny the terrorists the needed resources to resurge in the area," the OIR spokesman Col. Wayne Marotto tweeted.
On February 13, the SDF arrested 9 ISIS members in the countryside of Deir ez-Zor.
On February 4, the SDF launched a large-scale operation in cooperation with the People's Protection Units (YPG), Women's Protection Units (YPJ), and the Internal Security Forces (Asayish) against the extremists ISIS sleeper cells.
Reporting by Mo'az al-Hamad