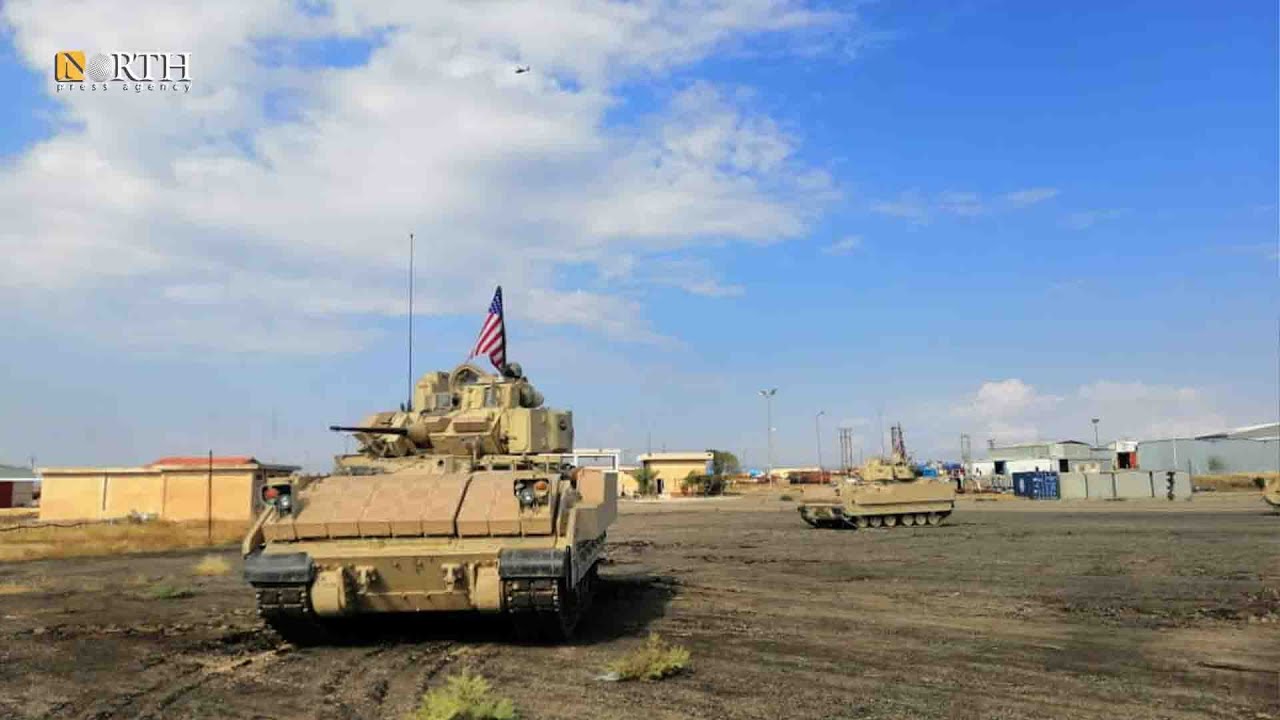 DERIK, Syria (North Press) – On Thursday, US forces conducted a military patrol in the Derik region in far northeast Syria.
Local sources told North Press that the patrol roamed the oil-rich Kocherat region, stopping for over half an hour in the villages of Gir Zero to the south of Derik, where an oil station is located.
The patrol, consisting of two armored vehicles and five Bradley combat vehicles, returned to the US base in the oil-rich Rimelan area after completing its tour.
Reporting by Solnar Muhammad