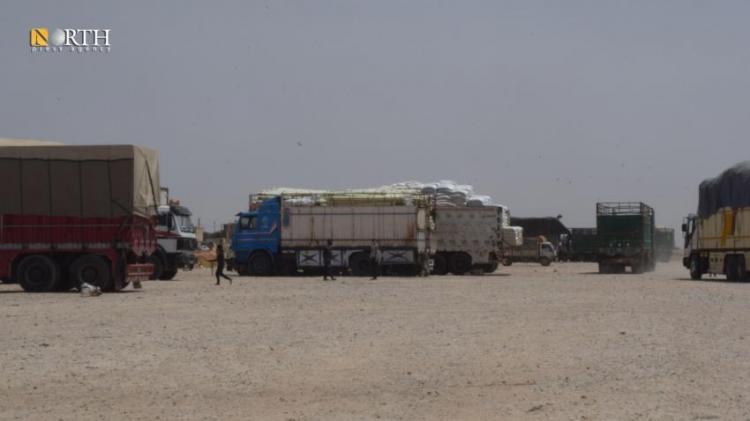 Saddam al-Hassan
On Tuesday, the Syrian government forces refused to open its side of al-Tayha crossing in southwestern Manbij, preventing entry and exit from the city, while the Civil Administration in Manbij opened the crossing from its side to arrivals to and departures from its regions.
The Civil Administration in the city of Manbij took many precautionary measures to prepare for the opening of the crossing, preparing a tent at the entrance of the crossing to examine arrivals from Syrian government-controlled areas, in addition to a specialized team from the Manbij Health Board sterilizing vehicles.

The directorate of al-Tayha crossing and the Civil Administration in Manbij did not make any statement to North-Press about the government's refusal to open the crossings.
Last Sunday, the Autonomous Administration of North and East Syria issued a general statement declaring the opening of al-Tayha and Tabqa crossings with Syrian government-controlled areas to arrivals and departures, starting from tomorrow morning until May 26th, "taking into account health measures and physical distancing."
Al-Tayha crossing did not witness any restrictions on commercial movement throughout the curfew, and the closure was restricted to the suspension of civilian crossings.