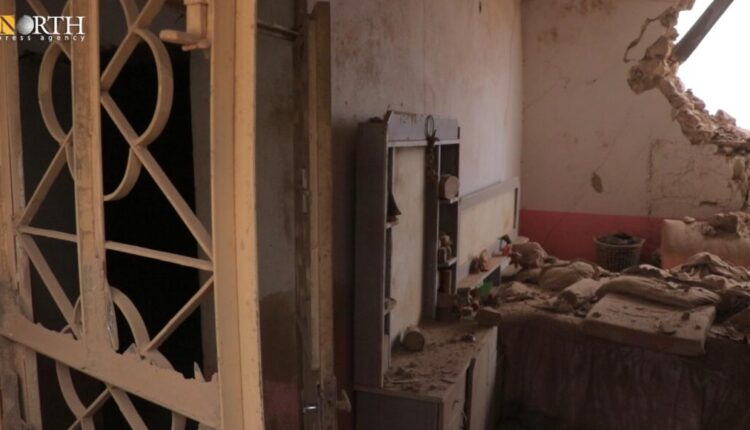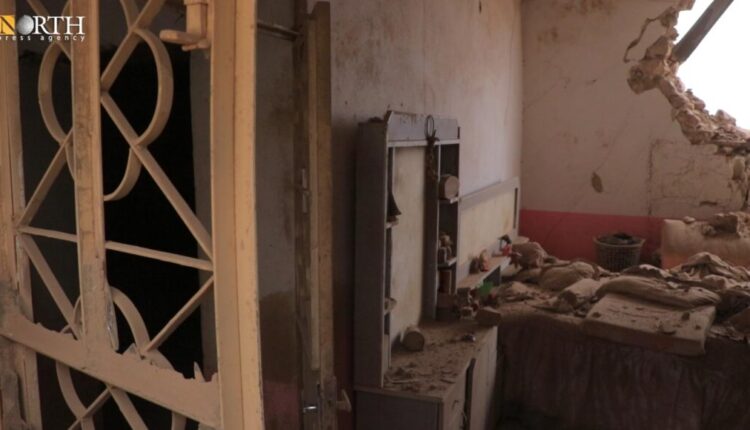 KOBANI, Syria (North Press) – Upon arrival, you find it deserted, no one is found at the village. This is the village of Goltap in east of Kobani city, north Syria.
A North Press team sneaked into the village that is some 300 m distance from the Turkish border. The team entered the village stealthily, in fear of being shot by Turkish border guards.
Not a house in Goltap was spared form Turkish shelling, as all are partially or completely destroyed. This current situation forced all residents of the village to flee until a further notice on the hope that calm would return to their abode.
On November 20, Turkish forces launched an unprecedented aerial bombardment against northeast Syria.
Several areas extending from north Aleppo in the west up to Derik in the east were targeted by Turkish artillery, fighter jets and drones. Kobani had the lion's share in this Turkish bombardment.
Residents were able to rescue their children into a more safer village in the south. They left everything behind.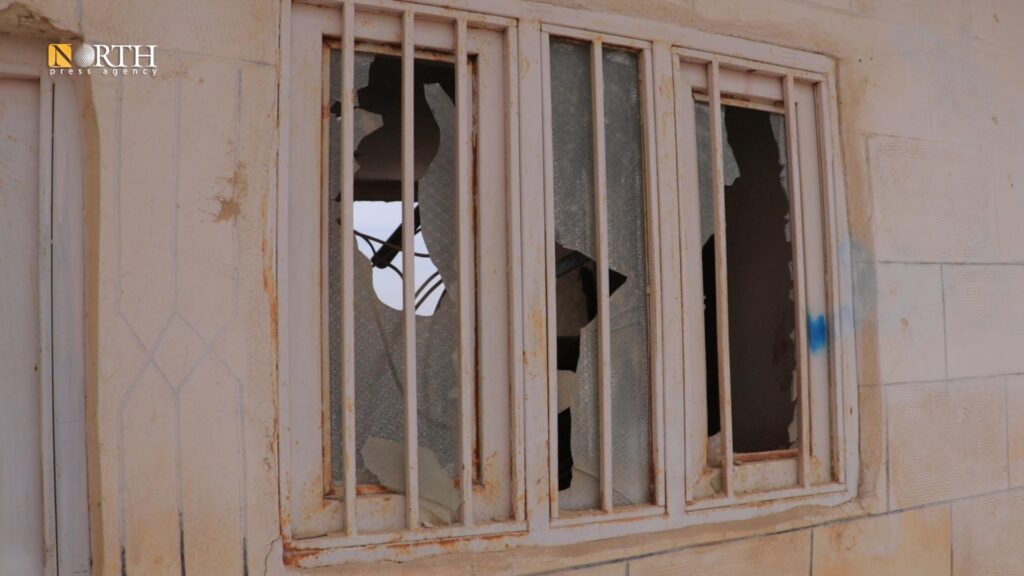 Among others, Sadeq was compelled to leave his village behind. He succeeded in taking his children and elderly mother to a safer place in the south to avoid Turkish fires.
Coincidently, while the North Press team was in the village Sadeq used to be there too.
Sadeq Haj Ibrahim, 56, was in the village to fetch some basic needs..
The man says random Turkish shelling left no room for villagers to remain at their houses. "The village lies on a triangle-like area surrounded by three observation posts that used to shell the village," Sadeq noted.
Repeated Turkish shelling against the border area causes displacement of locals living in the border areas.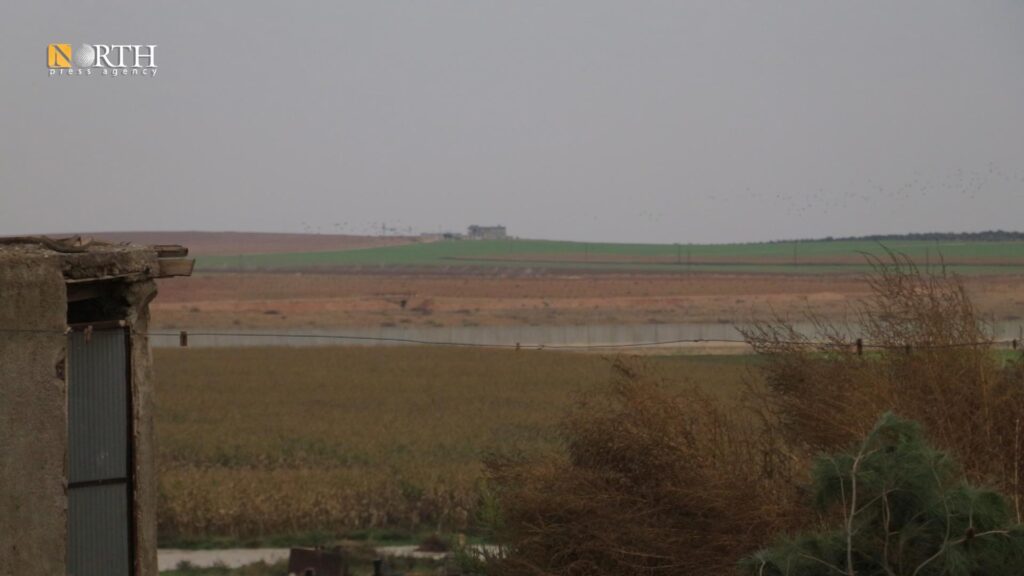 Ibrahim says, "Over the past three months, shelling has never stopped. However, more recently, it has become more savage and random. Most shelling starts at night."
"All villagers have been displaced, every morning men came to the village to fetch some basic needs and have an eye on our houses and properties. We cannot leave once and for all," Ibrahim said.
The village of Goltap lies some 40 km distance to the east of the city of Kobani. It is home to nearly 25 families, most of whom have been displaced owing to Turkish repeated shelling. The village lies under three Turkish observation posts.
Owing to this current status of the affair, life cannot be led normally. They are daunted with risks implied repeated shelling.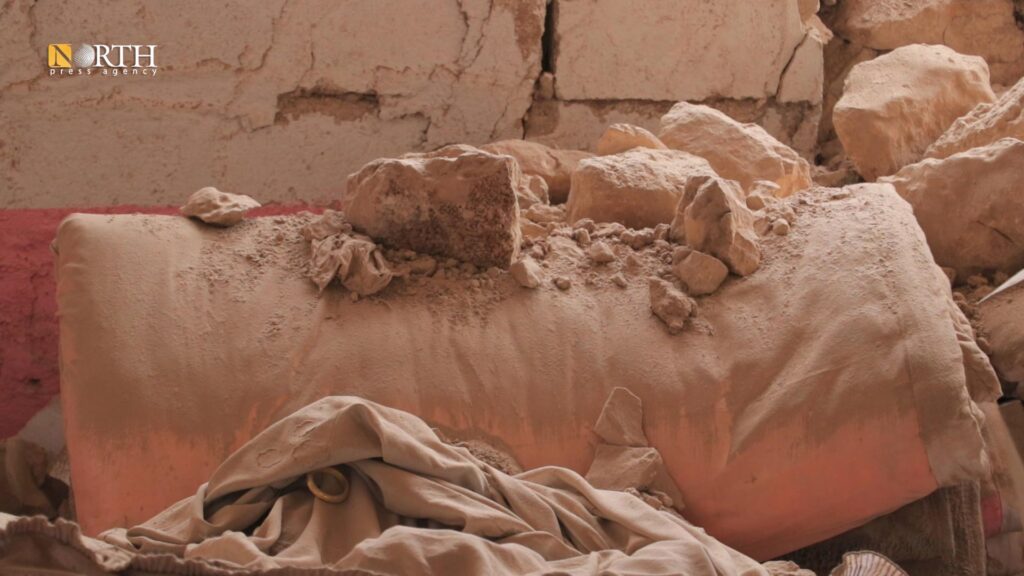 Zuheir Omar, 37, from Goltap says Turkish artillery, machine gun and heavy weapons hit the village on daily basis targeting all houses.
"More than six houses have been damaged immensely. A house in the eastern part of the village has been completely destroyed by artillery shelling. Most houses have been hit by machine guns," Omar said.
Villagers are no longer able to cultivate their lands and graze their livestock, making their lives more burdensome.
Villagers find access to the village via the grape vines and fields. They cannot walk on roads fearing Turkish bullets that could hit them.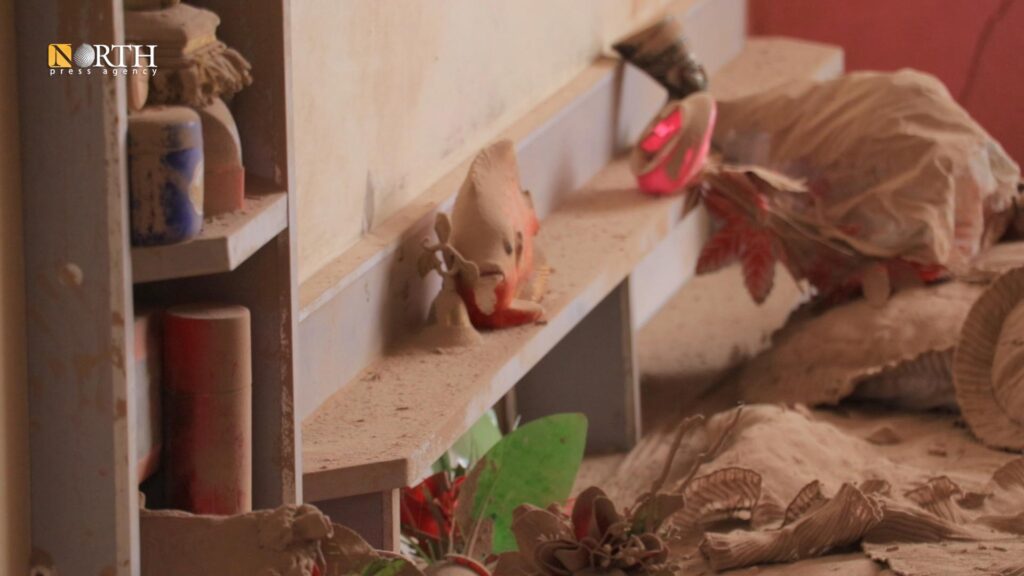 The village of Goltap seems to be a home for ghosts, with clothes hanging on trees and children's swings and toys are left behind.
Ahmad Haj Ismail, 64, was not lucky enough to harvest his three hectares of corn.
The man took his children who are right now filled with fear and horror owing to sounds of explosions and gunshots, he says.
Goltap is just one case. All villagers on the border line with Turkey await the right moment to return home and lead their lives normal ones.
Reporting by Samer Othman /Fayyad Muhammad