HASAKAH Syria (North Press) – Under the scorching heat of noon tide, Zaki arrived on his bicycle to a water tank put on the pavement in al-Kalasah neighborhood in the city of Hasakah, northeast Syria, with three containers to fill them with water.
As securing drinking water crisis in Hasakah deepens, drawing water from tanks placed in neighborhoods is a real plight for the people in the city as no other alternatives are left for them to get clean water.
Though the tank is close to his house in the neighborhood, the 49-year-old Zaki Ismail complains of hardships implied in transferring water by his bike as he has no other option.
"I leave my work and come here to secure water for my family," he said, adding, "My family is made up of five members Water is not sufficient for them."
Turkey and its affiliated armed Syrian opposition factions have been cutting water pumped from the Alouk water station in the countryside of the city of Sere Kaniye ( Ras al-Ain) for nearly two months.
Alouk water pumping station has been controlled by Turkey and its affiliated factions, also known as Syrian National Army (SNA), since the Turkish invasion of Sere Kaniye (Ras al-Ain) and Tel Abyad in October 2019.
Since then, Turkey has cut off water to Hasakah 27 times, according to official statements by the Autonomous Administration of North and East Syria (AANES).
About a month ago, Turkey has cut off drinking water to Hasakah, depriving all the city's residents of water ever since.
On September 16, Syria's Ministry of Foreign Affairs and Expatriates stressed water cutoff to citizens of Hasakah, northeast Syria, by "Turkish occupier" and its affiliated "terrorist" Syrian opposition factions is a war crime and a crime against humanity.
Mass water tanks were put in a number of the Hasakah's neighborhoods by aid organizations to provide locals with drinking water.
However, due to the difficulties securing water from tankers and fears of cholera infection, these water tanks have become the sole option for drinking water.
Ismail who sweats while filling his containers indicates he resorted to tanks in the neighbothood to get water, however, they are not sufficient because all people depend on them.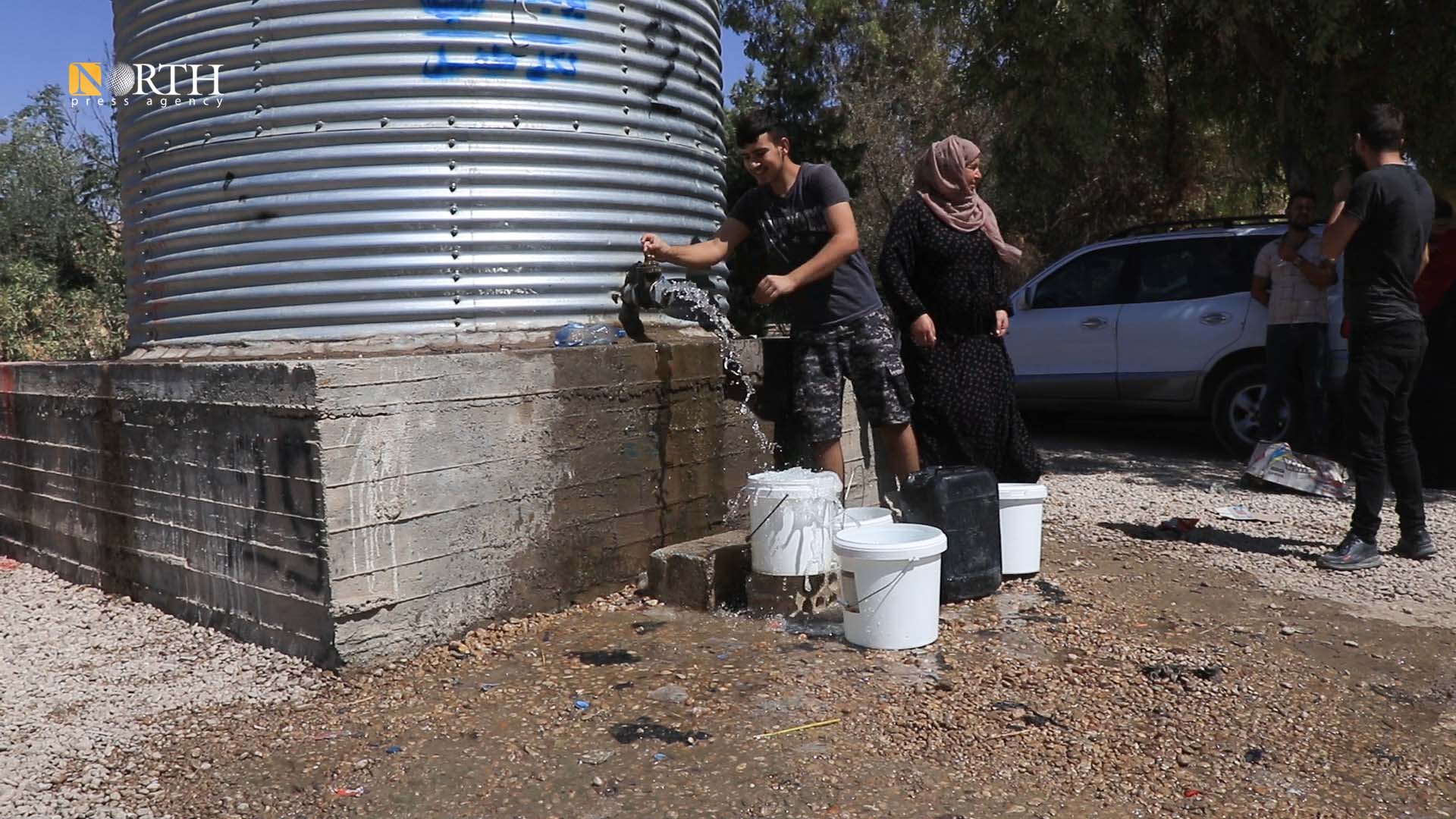 Cholera fears
As all locals in the region, Ismail fears for his family due to cholera that caused two individuals in his neighborhood to be laid in bed, suffering from gastrointestinal diseases.
Ismail complains of water brought by tankers because "their water is not clean."
Data of Hasakah National Hospital reveals 30 individuals are received daily all having gastrointestinal diseases due to drinking contaminated water recently.
In front of another water tank in Kalasah, Taha Ramadan with his wife and children are exhausted with filling water bottles to transfer them home.
50-year-olf Ramadan says they suffer grievously from water rarity, "We are forced to buy water from tankers, but their water is bitter and contaminated that causes diseases."
Ramadan did not conceal his fears over the spread of cholera as cases were recorded in the areas in northeast Syria.
On September 13, the World Health Organization (WHO) expressed its "serious concern" over the ongoing cholera outbreak in Syria linked to the contaminated water coming from the Euphrates River.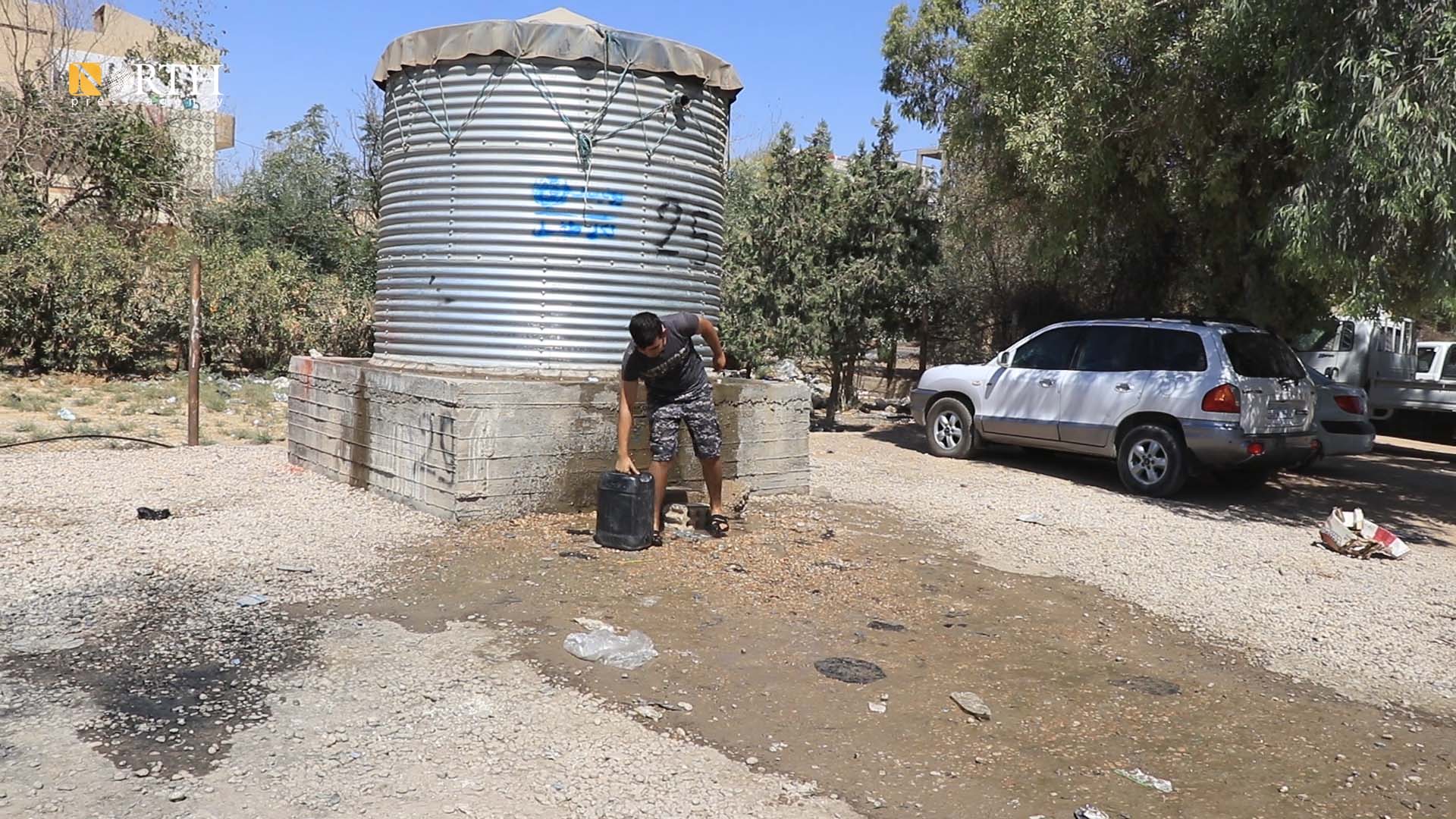 Insufficient water
People in Hasakah depend largely on water from tankers. Many people say most of this water cannot be used for drinking, saying it is contaminated and bitter.
There are nearly 600 water tankers, mostly privates, that provide water to people in the city, according the Water Resources Directorate.
Muhammad Sarjin and his son go to the water tank in his neighborhood after he decided to no longer buy water from tankers since his wife had stomach infections due to contamination, as he put it.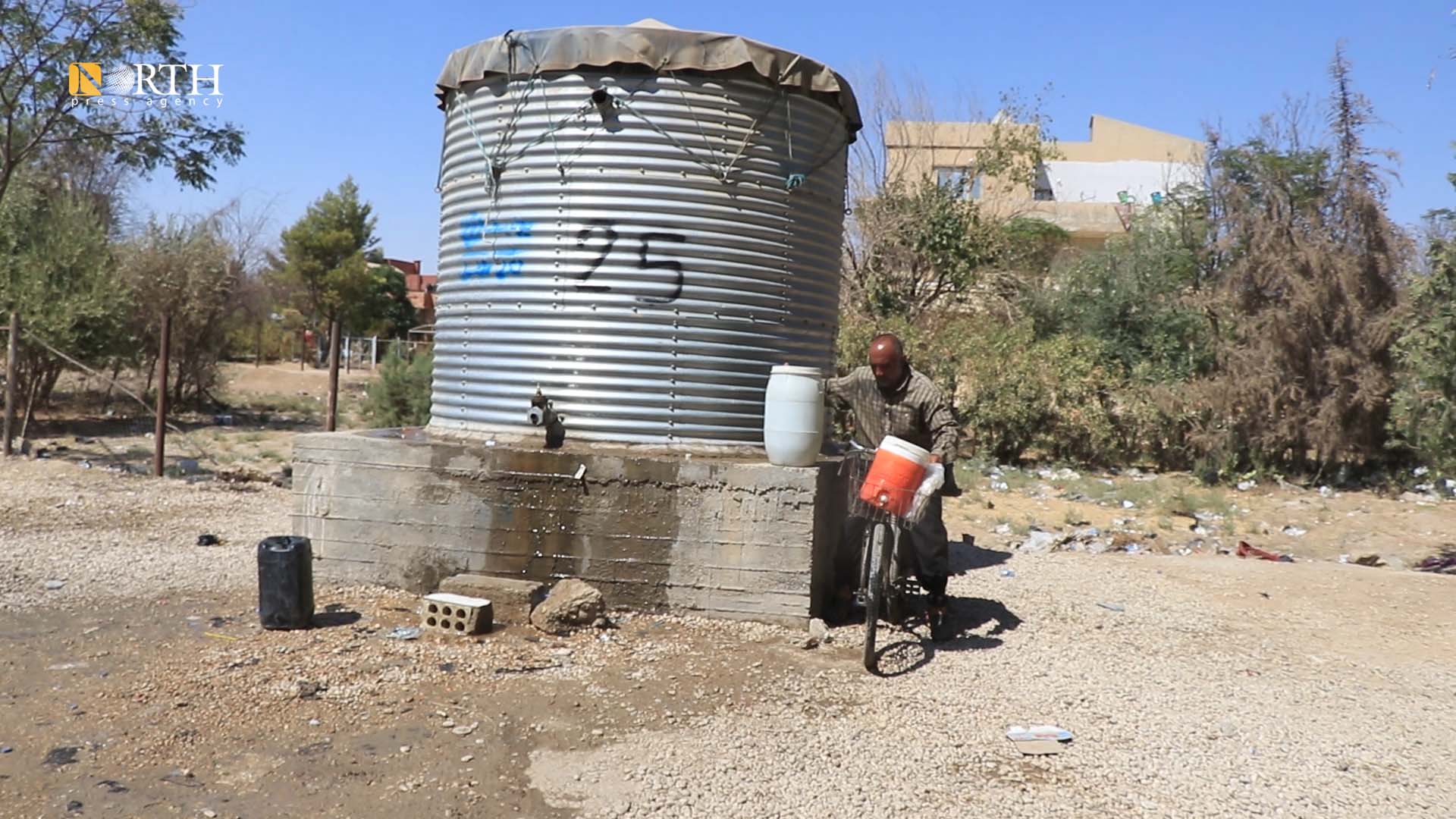 Sarjin says, as waiting in the queue to fill the bottles he brought from home, "We are suffering. In the past, I used to think about increasing price of water. Right now, I think about diseases."
It is five days since his wife had diarrhea and vomiting. The same applies to his sister and brother.
Sarjin gets water from tanks in his neighborhood and others.
Desperately he recaps his plight, "This is a pandemic that is caused by contaminated water."
Reporting by Dilsoz Youssef