IDPs in camps in Syria's Hasakah miss Eid's delights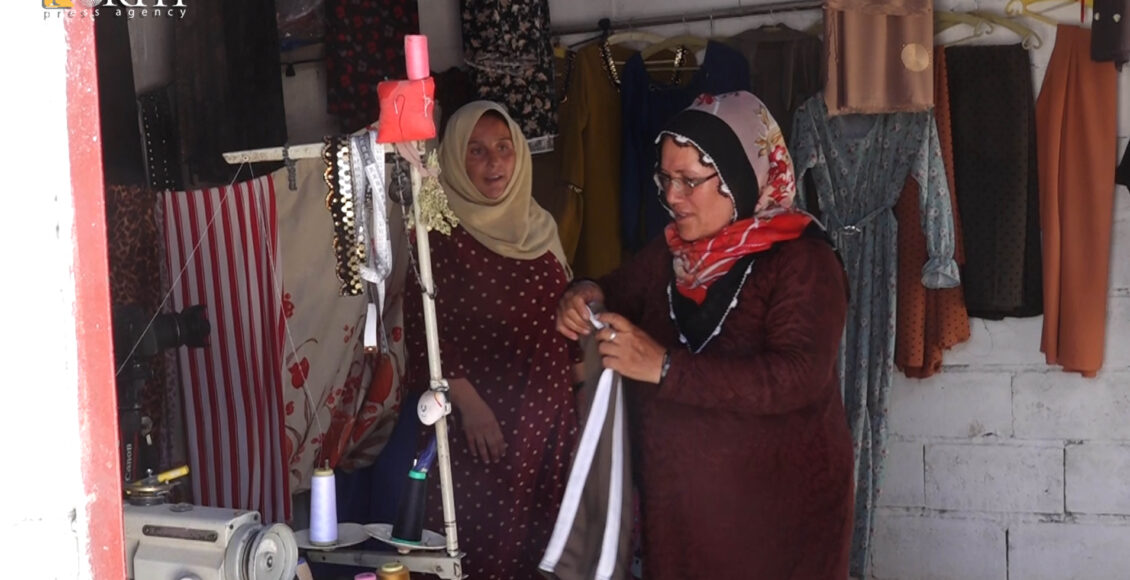 Amina Hassan in her tailor shop in al-Tala'e Camp in Hasakah
HASAKAH, Syria (North Press) – In her small tailor shop in al-Tala'e Camp, east of the city of Hasakah, northeast Syria, Amina Hassan sat behind her sewing machine, waiting for electricity to sew dresses for some customers before Eid al-Adha, to earn a living and provide for her family.
This year's Eid, just like the others before, is a heavy guest for the family of eight people, due to the poor living conditions that have caused the camp's residents to miss the joy of Eid.
Like hundreds of displaced families, Amina's family receives Eid al-Adha, an Islamic festival, for the third year in a row far away from their home after Turkey and its affiliated Syrian opposition armed factions invaded their hometown Sere Kaniye (Ras al-Ain).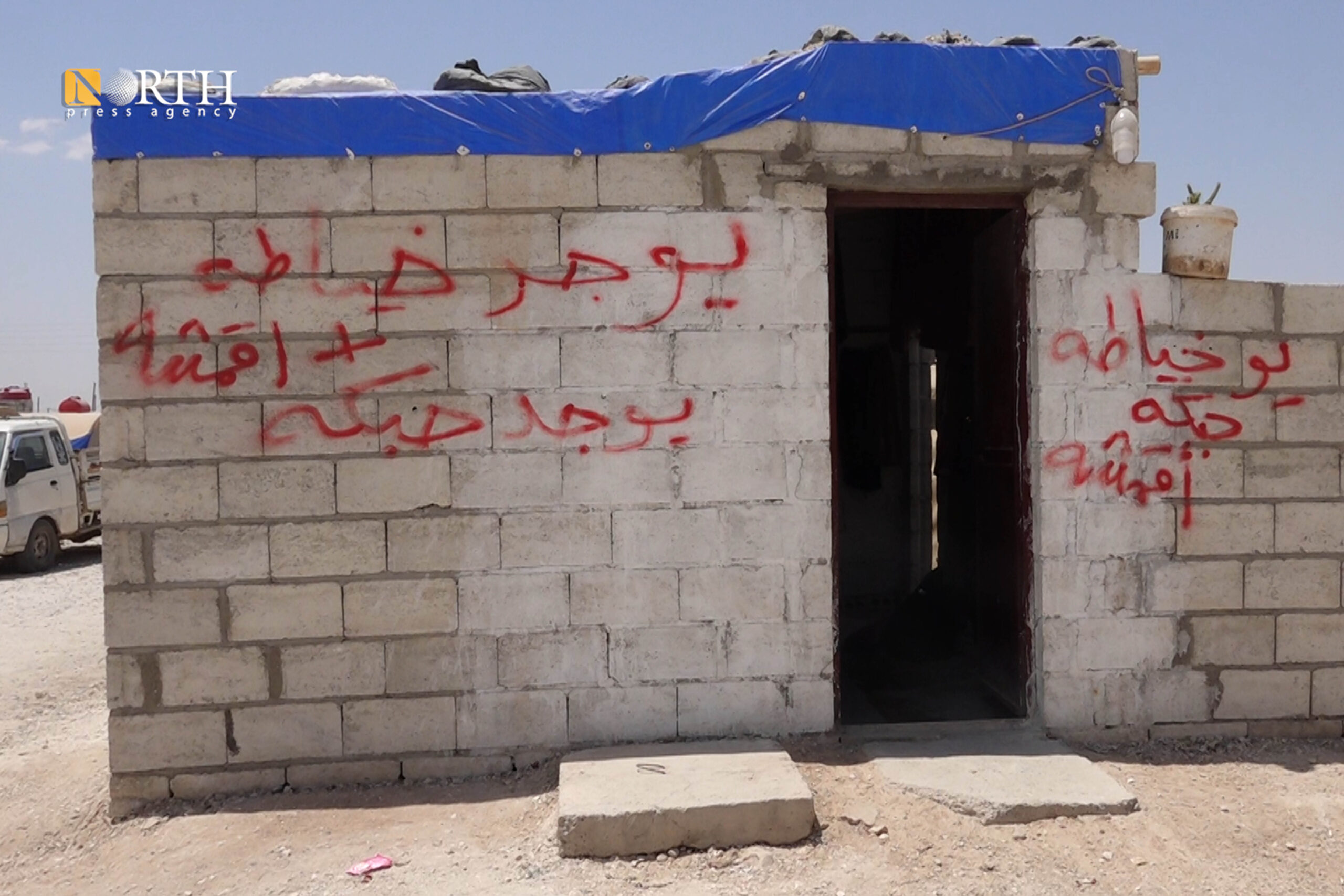 In October 2019, Turkish forces and their affiliated factions also known as Syrian National Army launched Peace Spring military operation against Sere Kaniye and Tel Abyad, displacing tens of thousands of original inhabitants.
In addition to the bitterness of the displacement, Amina's husband cannot work as he is disabled.
Amina provides for the family through her work as a seamstress, alongside her daughter who works in the Internal Security Forces of North and East Syria (Asayish), and her son who works as a handyman.
"We are nearing the Eid and everything is so expensive; we cannot buy clothes for our children, and this applies to all the camp's residents in general," said the 49-year-old Hassan, describing her family's miserable conditions as the Eid was inching close.
"If you want to buy clothes for just one child, it costs 100.000 Syrian pounds [SYP, about $25]. I have four young children and two adults, so buying clothes for all of them costs about 600.000, and let alone costs of the Eid's sweets. Our financial situation does not allow us to do that," she added.
Vibes of the Eid are absent at the camp, as all its residents live in a state of misery and distress, in light of their eagerness to return home, where Eid used to bring great joy and happiness.
The camp was not ready to receive the Eid, especially as the shops there lack the usual sweets for this occasion.
Hassan went back with her memory to her city when they used to celebrate and enjoy the Eid, "Eid had a unique flavor back then."
"But here and for three years, we have not lived the Eid as it should be," she added.
In this blazing summer where sometimes the temperature exceeds 45 °C, the Internally Displaced Persons (IDPs) have nothing to protect them but tents that they live in, lacking the most basic needs.
What even compounds the suffering is that most of them cannot find jobs to secure their families' daily needs.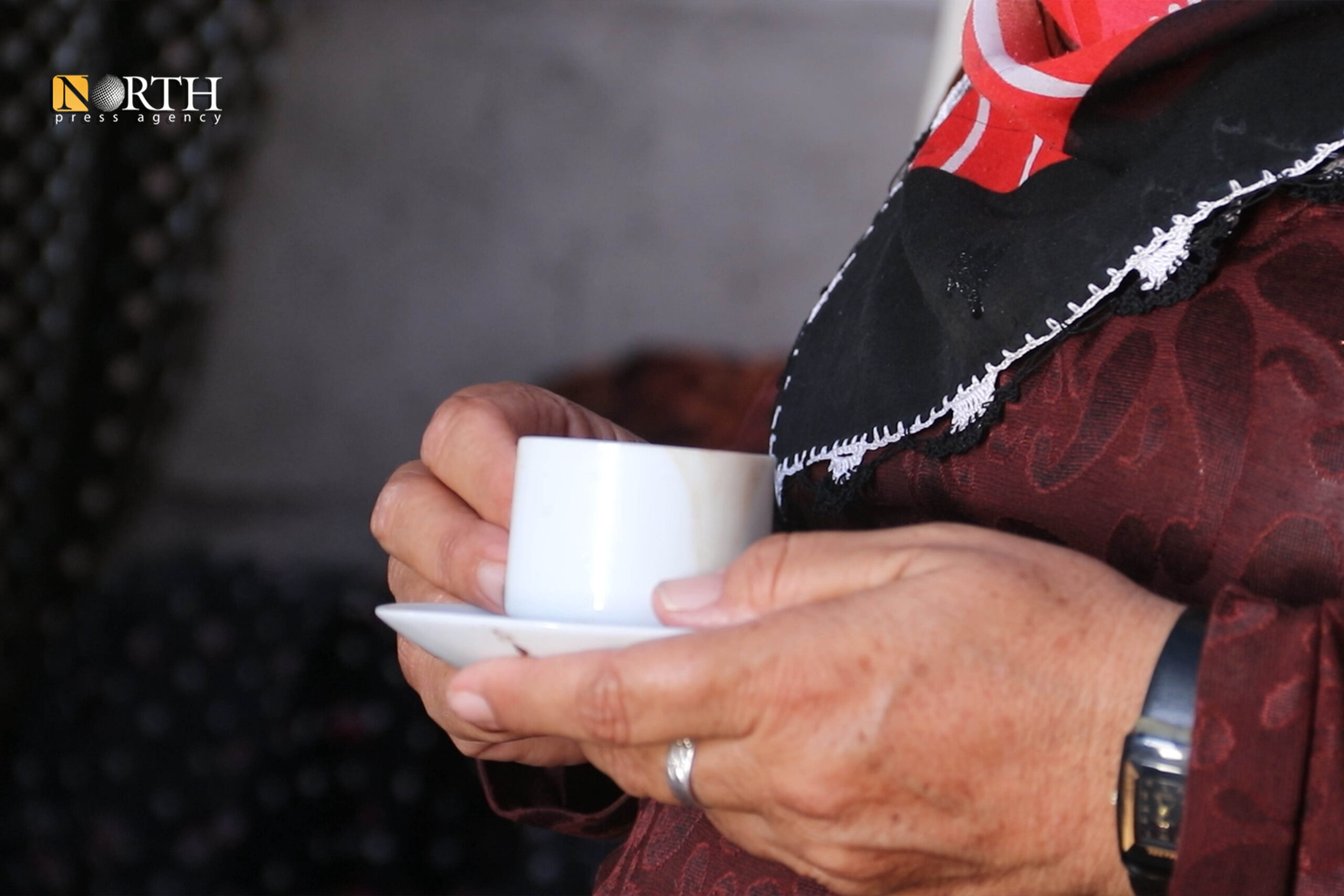 The woman and other residents of the camp complain about the lack of aid provided by relief organizations amid the dire living conditions.
"No one cares about us here, no one helps us and no one supports us…There is no electricity and no water," she said.
While she was only a few hours away from Eid, Hassan said that the best Eid for her would be returning to her home and city.
"On the Eid's days in this camp, everyone stays in his/her tent; we have no significant events or visits, because we miss our homes and city."
Hassan recalls the days when they used to be happy and excited, receiving the Eid, and the preparations that they used to make, but the displacement forced them to abandon many of the customs they used to do in the past.
"Back then, we would start preparing three or four days before the Eid. We would make cookies and desserts, and buy clothes for our children. But now, I cannot feel any joy in the Eid as I felt before," especially that "our children and loved ones are far away from us," the heartbroken IDP said.
As her children sit near her, Hassan concludes, "We will definitely return to our city one day, and we will receive Eid as splendidly as we used to."
Reporting by Dilsoz Youssef