Residents of Syria's Idlib protest against HTS
IDLIB, Syria (North Press) – On Friday, dozens of residents of a village north of Idlib, northwest Syria, took to street against practices of Hayat Tahrir al-Sham (HTS, formerly al-Nusra Front).
Residents of the village of Deir Hassan called for reopening the battle front and restoring the areas that the Syrian government has recently regained control over.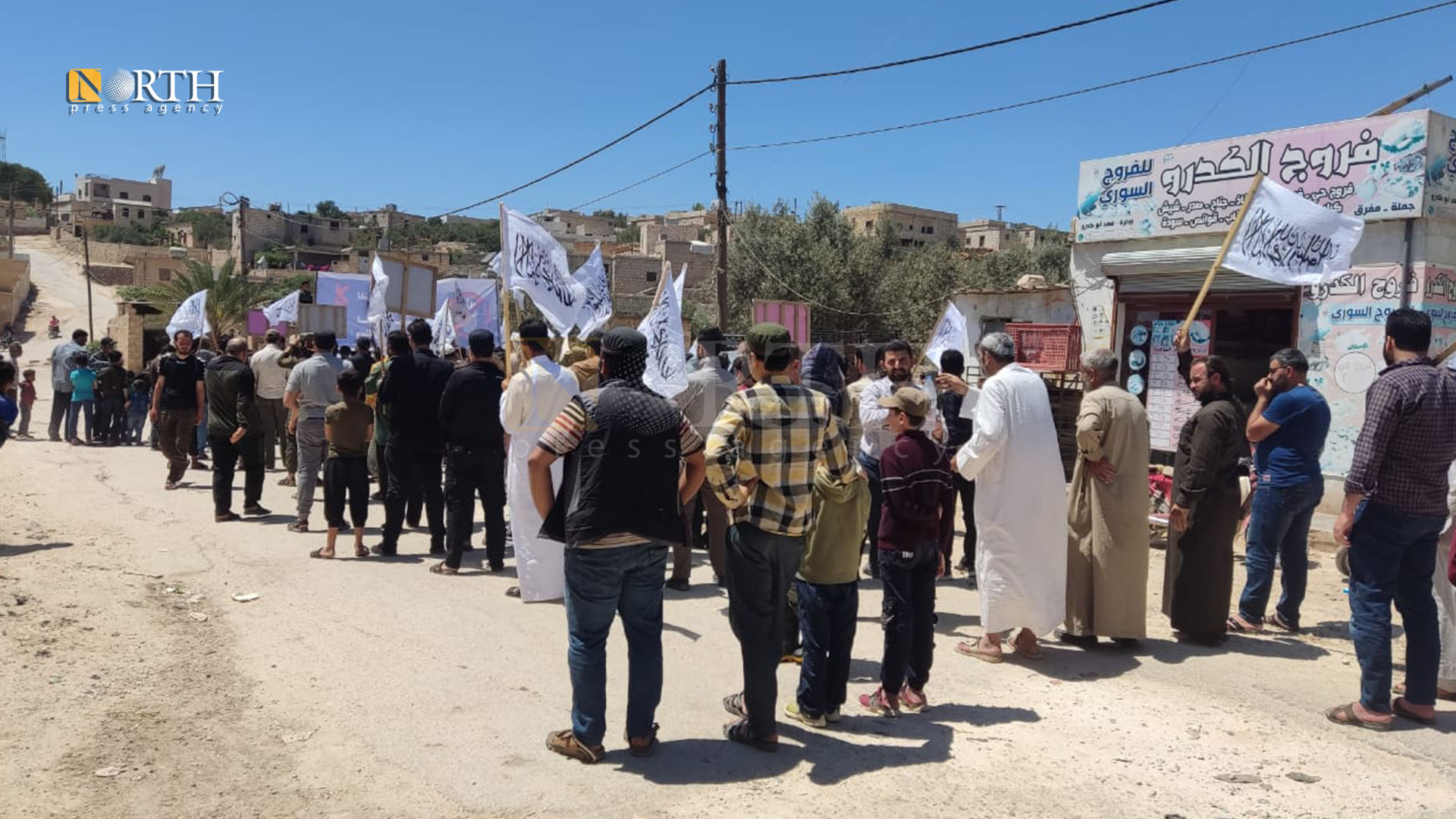 Protesters denounced the arbitrary arrests by HTS, and they called for the release of detainees, eyewitnesses told North Press.
Since early 2022, protests have been staged in the aforementioned village, demanding the release of detainees held in prisons of the HTS.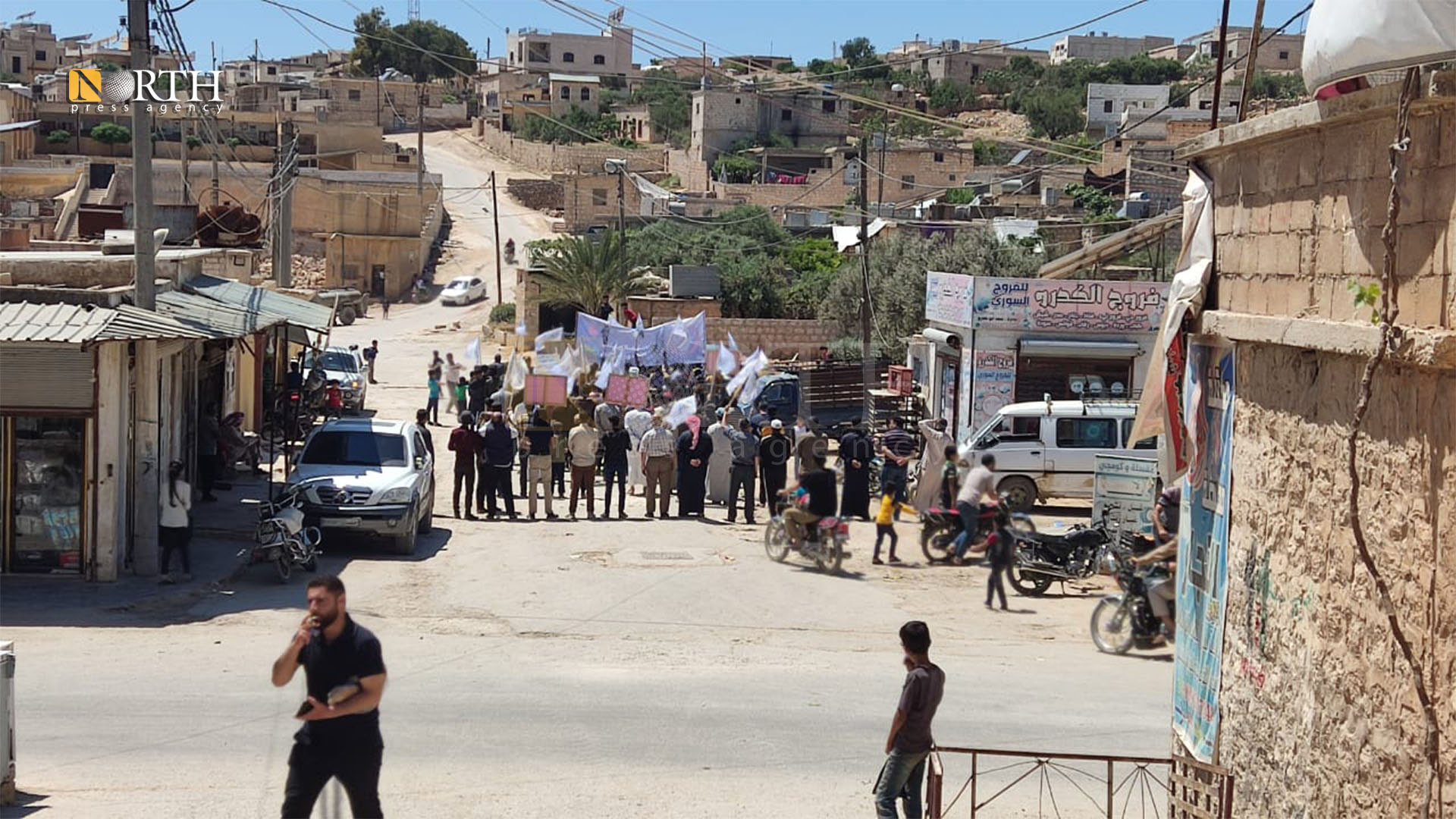 The protesters raised banners denouncing the entry of aid convoy to Idlib through the Syrian government-areas, the eyewitness noted.
On May 16, a UN World Food Program (WFP) aid convoy, consisting of 14 trucks, entered Idlib from the government-controlled city of Saraqib.
The HTS was formed in 2017. It controls vast lands in Idlib and Aleppo countryside.
Reporting by Sa'id Zaino