Children of north Syria's Kobani miss their fathers during Eid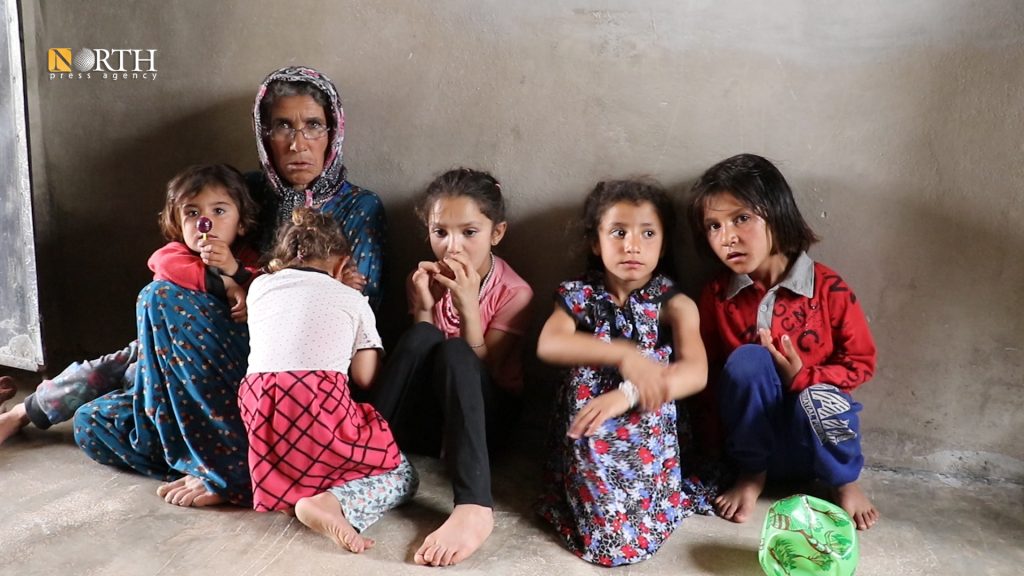 Kobani's children miss their fathers during Eid al-Fitr – North Press
KOBANI, Syria (North Press) – The young mother, Mizgin Ahmad, a resident of Kobani region, north Syria, sits in front of her door and hugs her four children. She couldn't find an answer to their repeated questions about the date of their father's return, who will never return, to share the joy of Eid al-Fitr.
On December 25, 2021, a Turkish drone bombed the stadium where Kobani football team was playing, which resulted in the injury of a number of players, including Mizgin's husband.
"Your father will come back one day," the mother always tells her children, as she did not tell them that he passed away in that incident.
On January 1, 2022, Massoud Ibrahim succumbed to his injury, leaving behind 4 children, the eldest of whom is five years old.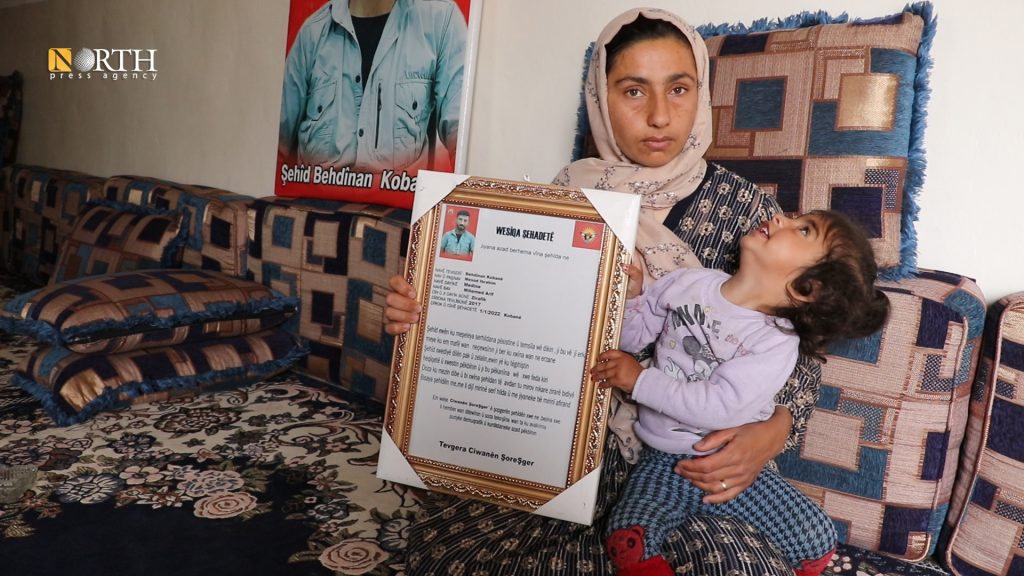 "He will never come back"
Although the children's uncle bought them Eid clothes, they kept telling their mother that "the father should buy the Eid supplies."
Ahmad said that she notices sadness in the eyes of her children's grandparents, whenever they look at their grandsons, and remember their father.
Ahmad lives with her husband's family after the incident.
She looked at the sky and said that the drones that caused her tragedy are still bombing and killing defenseless civilians in Kobani and its countryside, "There are many who share the same suffering as me."
Turkish military frequently uses drones at attack the regions of north and east Syria targeting civilians' houses and vehicles and causing casualties and material damage.
On April 20, a Turkish drone targeted a vehicle in the southern countryside of Kobani killing three women.
In the early morning of the first day of the Eid al-Fitr, Ahmad visited the grave of her husband and stood beside the tombstone, where she recalled the days how he used to buy clothes for the children and take them to visit their relatives.
"We cannot be happy, because he will not be with us, but he will keep living in our memory as long as we live," the mother said sadly.
She pointed out that she would let her children know about their father's fate, and that he will never come back when they are old enough to understand the meaning of death.
Eid al-Fitr without a father
The 25-year-old Beriban Abdi, a resident of the countryside of Kobani, was unable to buy Eid clothes this year for her children, after their father lost life in al-Sina'a prison incidents.
On January 20, nearly 5,000 ISIS members carried out a riot inside al-Sina'a prison in the city of Hasakah, in tandem with attacks and jailbreak lunched by ISIS cells from outside.
Al-Sina'a prison attack caused many victims, including twelve fighters from Kobani, including Beriban's husband, Hussein Kenno.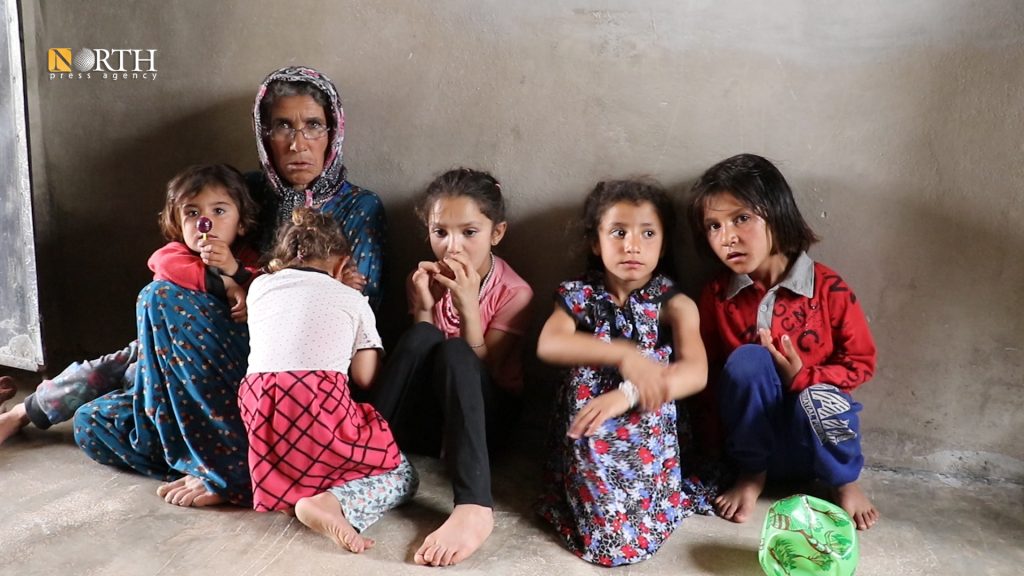 The mother of three lives in a house next to her mother-in-law in the village of Ziravk.
"In the previous Eid days we used to buy new clothes and shoes for the children, and visit all the relatives, but this year we are staying inside," she said.
Reporting by Fattah Issa