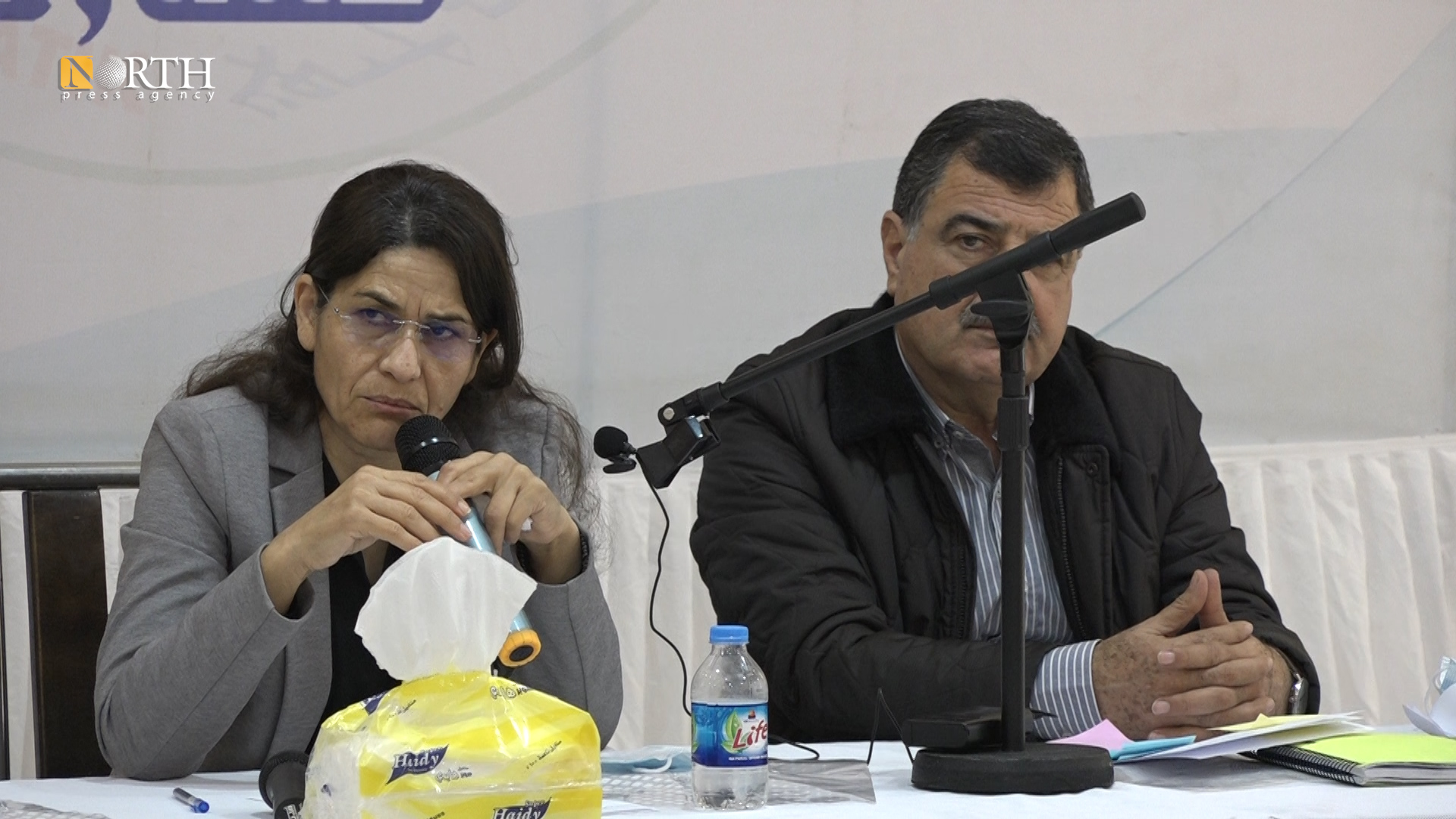 RAQQA, Syria (North Press) – Accepting a political solution or dialogue with Syrian government does not mean at all handing over any area to the government forces, the President of the Executive Committee of the Syrian Democratic Council (SDC), Ilham Ahmad, said on Tuesday.
Today, the SDC held a seminar under the title "The Intellectual and the Prospects for a Political Solution in Syria" in the city of Raqqa, north Syria.
The officials of Autonomous Administration of North and East Syria (AANES) declined a Russian proposal to enter 3,000 members of the government forces into the city of Kobani, Ahmad added.
During the seminar, Ilham Ahmad explained the reason for the refusal saying, "it is to prevent a repetition of the Daraa scenario in the city of Kobani."
The media war that was practiced in tandem with the threats of a Turkish military operation was fierce towards the region, according to Ilham Ahmad.
The SDC briefed the intellectuals of Raqqa and Tabqa on matters that have recently been raised about doubts and statements regarding the handover of areas to the Syrian government.
The seminar was held in the Merry Land Park in the city of Raqqa, and was attended by intellectuals, politicians and civil activists from the cities of Raqqa and Tabqa.
Two axes were discussed in the seminar, the role of the intellectuals in the political work, and the necessity of expressing and listening to their opinions by officials and decisionmakers in northeast Syria.
Reporting by Ammar Abdullatif