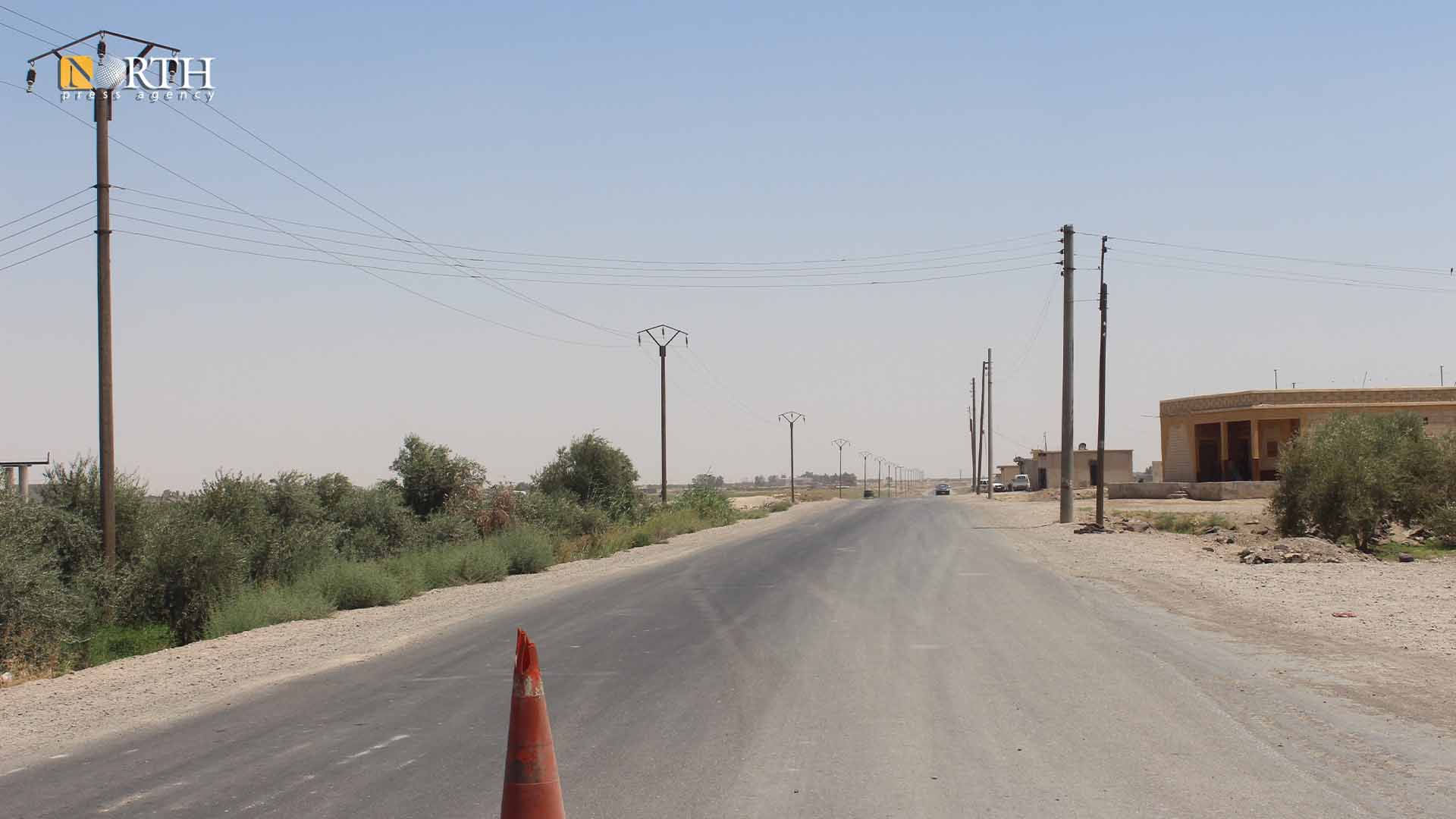 RAQQA, Syria (North Press) – Lack of suitable asphalt substances hindered the implementation of paving Raqqa-Hasakah highway, an official of the Autonomous Administration of North and East Syria (AANES) said on Thursday.
After Turkish-backed armed opposition factions controlled the M4 Highway, transport between Raqqa and Hasakah governorates turned to Abyad-Abyad highway (Tariq al-Salam), south of Hasakah.
In a press conference held on Wednesday, the AANES Local Administration and Environment Board announced the completion of the first stage of the construction process to the road connecting Raqqa with Hasakah.
Notably, the delay in paving Abyad-Abyad highway caused discontent among drivers and passengers who were fearful of using M4 highway.
The Raqqa-Hasakah highway was called the "Peace Road", after it became a main and safe road for transport, after Turkey and its affiliated factions targeted the transport movement on the M4 road.
Jihad Omar, co-chair of the AANES Local Administration and Environment Board, said lack of high quality bitumen needed hindered the construction process.
Bitumen available now is manufactured in a refinery run by the AANES. Bitumen is manufactured according to world standards, Omar told North Press.
The total length of the road is 150km of which 120 km was paved with 7cm thickness and 30 km was paved with 3cm thickness with the arrival of winter.
The second process of construction will take place with the end of winter, Omar added.
The highway is equipped with speed cameras, 24 hours Internet access and 150 highway gullies.
Heavy trucks weighing more than 60 tonnes are not permitted to drive on Abyad-Abyad highway, according to the transportation administration in AANES.
Reporting by Ammar Abdullatif