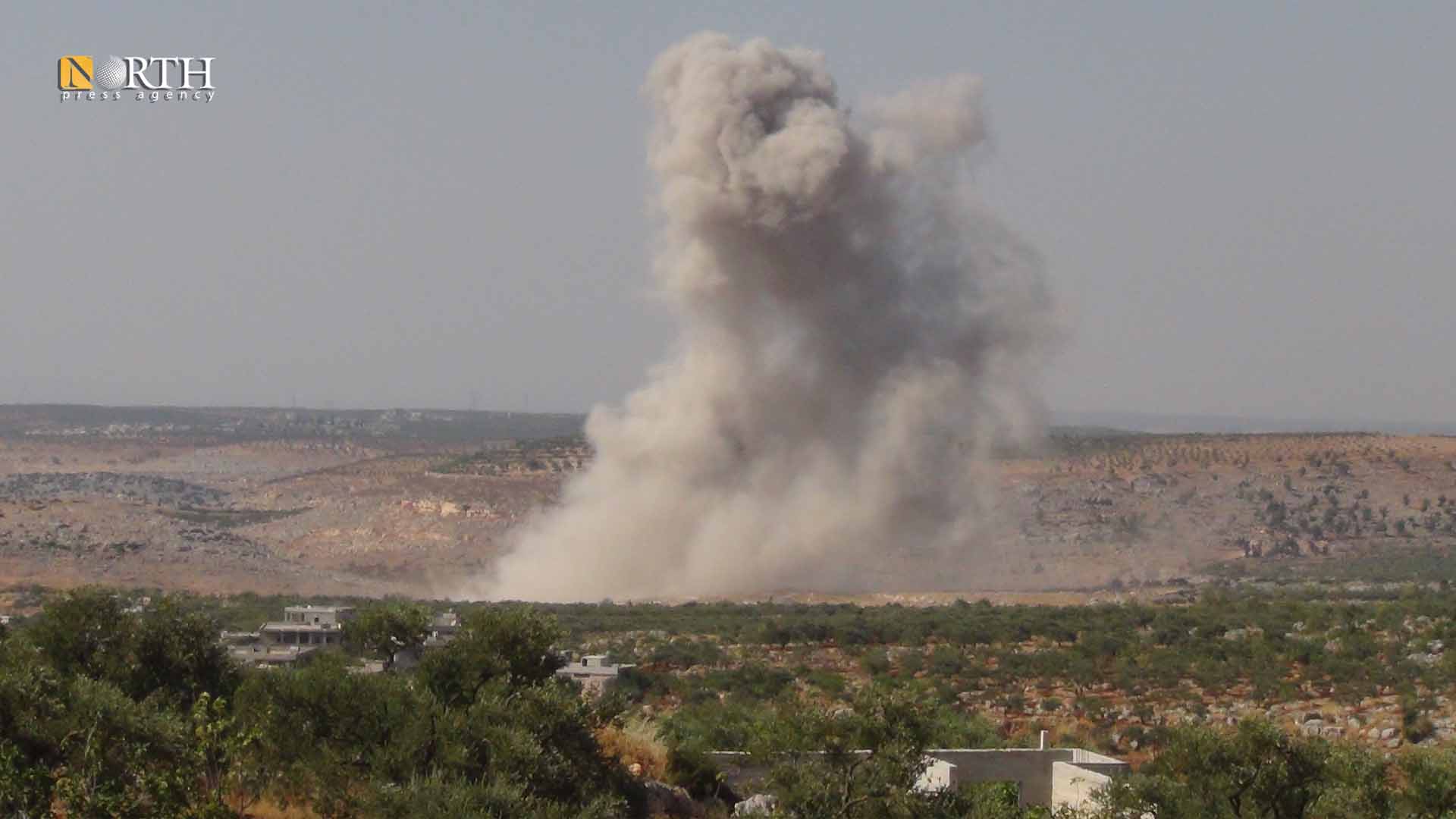 IDLIB, Syria (North Press) – On Wednesday, armed opposition factions and Hayat Tahrir al-Sham (HTS, formerly al-Nusra Front) intensified their artillery and missile shelling on positions of Syrian government forces in northwest Syria.
Al-Fateh al-Mubin Operations Room, which includes several factions, targeted the government forces' positions near Saraqib, Dadikh and al-Malaja towns, south and east of Idlib, with heavy artillery and missiles, military sources of the factions told North Press.
It also intensively targeted the government forces' sites near the Regiment 46, Urum al-Sughra, Urum al-Kubra, Qubtan al-Jabal, Oil Factory, Nubl, Zahra', Hereitan, Hayyan, Rif al-Mohandesin, and the Artillery College north and west of Aleppo, the sources added.
The opposition's bombardment came hours after Russian strikes on border areas north of Idlib, preceded by the killing of a child and injuring others of varying severity, in the government artillery shelling on an IDP camp, northeast of Idlib.
The government forces continued their artillery and missile shelling on the villages and towns of al-Fatira, Kafr Oweid, Sfuhun, Kansafra and the outskirts of al-Bara in Zawiya Mountain, south of Idlib. They also targeted the village of al-Qahirah, west of Hama with heavy artillery shells, field sources told North Press.
The mutual bombardment between the Syrian armed factions and the government forces coincided with intense flight of Russian drones over the targeted areas.
For months, areas in Syria's northwest have been witnessing mutual shelling between parties to the conflict in different areas amid news on government military reinforcements to different areas in the region.
Although the de-escalation zone in northwest Syria is subject to a Russian-Turkish ceasefire agreement signed in March 2020, the area witnesses frequent mutual bombardment despite the entry of the ceasefire into force.
Reporting by Bara' al-Shami