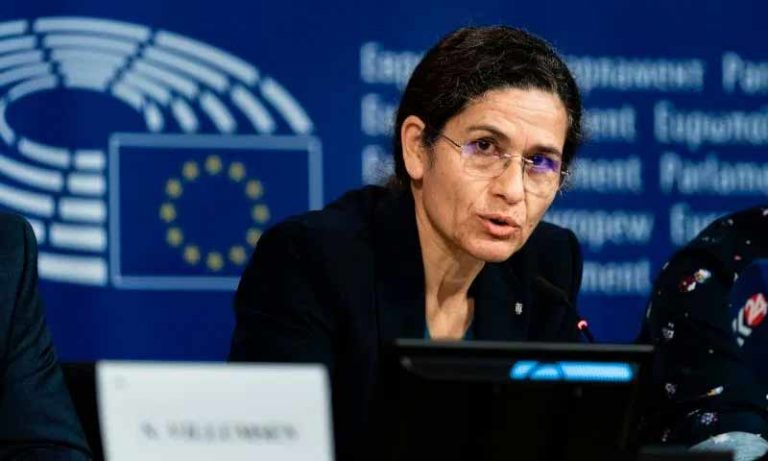 HASHAKH, Syria (North Press) – We conveyed the importance of the intra-Syrian dialogue to Western officials and the need to open its tracks between the Syrian government and the Autonomous Administration, Ilham Ahmad, President of the Executive Committee of the Syrian Democratic Council (SDC), said on Wednesday.
Late in September, Ilham Ahmad headed a delegation of the SDC in some visits to Washington, Moscow and London. The delegation met with a number of officials in concerned with the Syrian issue in those capitals.
During a meeting with officials of the Autonomous Administration of North and East Syria (AANES), Ahmad said, they informed the Western capitals about the ongoing violations and bombing by Turkey against northeast Syria, and that they stressed the importance of bringing these attacks to an end."
The SDC official indicated that the parties whose delegation met with, "confirmed the support of the Autonomous Administration areas in the field of improving infrastructure, and providing the necessary support with regard to educational and economic projects," according to what was reported by the Autonomous Administration's Facebook account.
On September 29, the SDC delegation met with Principal Deputy Assistant Secretary of State for Near Eastern Affairs (PDAS), Joey Hood.
A few days before meeting with Hood, the SDC delegation had met with representatives of the Russian Foreign Ministry in Moscow.
Reporting by Hoshang Hassan