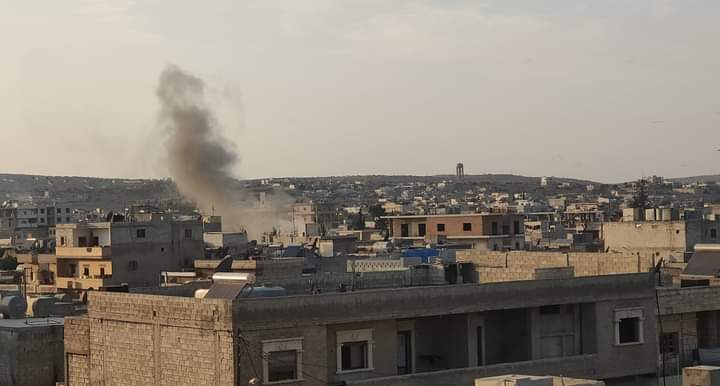 ALEPPO, Syria (North Press) – On Wednesday evening, Turkish-backed armed factions bombed the towns of Nubl and Zahra', which are inhabited by a Shiite majority, for the first time in two years.
It iss noteworthy that the 70-thousand population town is under the control of Iranian-backed militias.
"The two towns were hit by missile bombing, coming from the Jabal Sheikh Barakat military base, north of Aleppo," eyewitnesses told North Press.
The two towns were besieged by the armed factions between 2014 and 2015, but they could not enter it due to the defense of the Iranoan-backed militias.
"The damage was limited to material, and some civilians' homes were partially destroyed," according to the witnesses.
Earlier on Wednesday, Russian warplanes escalated strikes on areas controlled by Turkish-backed armed factions in the countryside of Idlib on the Syrian-Turkish border.
Reporting by Najm al-Saleh