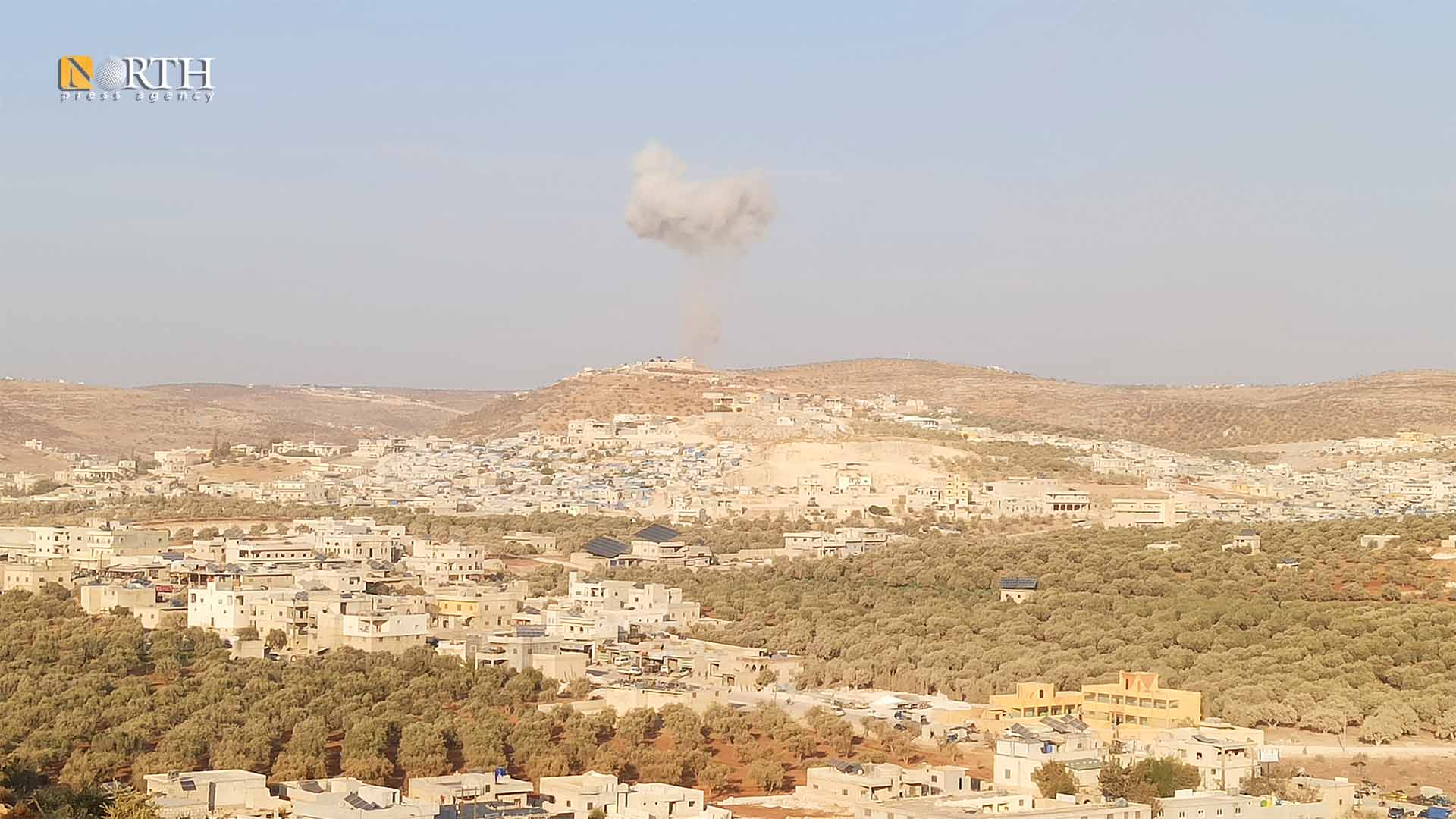 IDLIB, Syria (North Press) – On Wednesday, Russian warplanes escalated strikes on areas controlled by Turkish-backed armed factions in the countryside of Idlib on the Syrian-Turkish border.
The Russian warplanes bombed the area between the town of Qah and the village of Salwa, with high explosive rockets, causing significant material damage to the public and private properties, while no casualties were reported, eyewitnesses told North Press.
The Russian air raids targeted a former position of Hayat Tahrir al-Sham (HTS, formerly al-Nusra Front), the first of its kind on the aforementioned areas, which includes camps housing half a million displaced people, the sources added.
Furthermore, Syrian government forces, stationed in west of Aleppo, fired heavy artillery at a camp for the displaced people near the town of Termanin, northeast of Idlib, activists told North Press.
The bombing resulted in the death of a displaced child and the wounding of five others, most of them children, in varying degrees of severity. They were transported to the medical points in the neighboring towns of Sarmada and Dana.
For months, areas in Syria's northwest have been witnessing mutual shelling between parties to the conflict in different areas amid news on government military reinforcements to different areas in the region.
Although the de-escalation zone in northwest Syria is subject to a Russian-Turkish ceasefire agreement signed in March 2020, the area witnesses frequent mutual bombardment despite the entry of the ceasefire into force.
Reporting by Bara' al-Shami