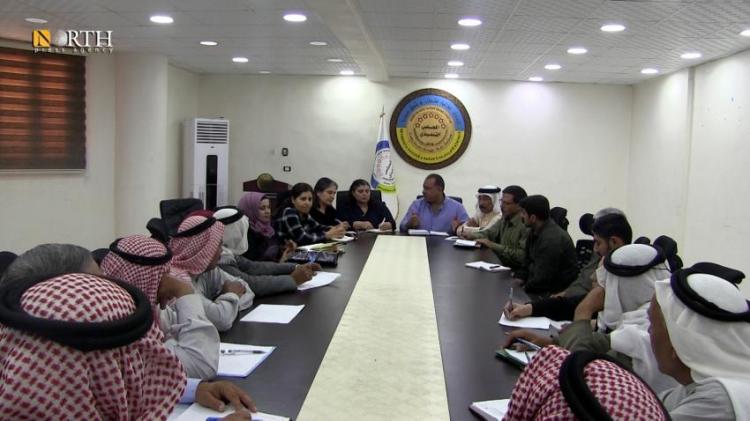 RAQQA, Syria (North Press) – An official of the Autonomous Administration of North and East Syria (AANES) said, on Tuesday, the administration is in the process of issuing laws for trade, companies and investment, to attract investors.
Investment is one of the important issues related to attracting foreign and local investments as a primary source of financing investments in the economic, production and service sectors.
"We are in the process of issuing an investment legislation that allows investors to know the required procedures, guarantees their rights and discloses their duties," Salman Barudo, co-chair of the AANES Economic and Agriculture Board, said.
The legislation aims at attracting expatriates and capital owners to improve the economic situation in the region, according to Barudo.
Investments have a major role in reducing unemployment and poverty in society, raising the standard of living and increasing local production in light of the policy of diversifying the production base and replacing imports, thus achieving an increase in the rate of economic growth.
He added to North Press, that investment projects entered into force after being approved by the Finance Board to allocate its budget, and they will be implemented at the beginning of 2022.
Most of the investments that will be approved, will be related to securing self-sufficiency because the region is rich in raw materials," according to Barudo.
Barudo indicated that there is great optimism to attract investors.
Reporting by Hassan al-Ali