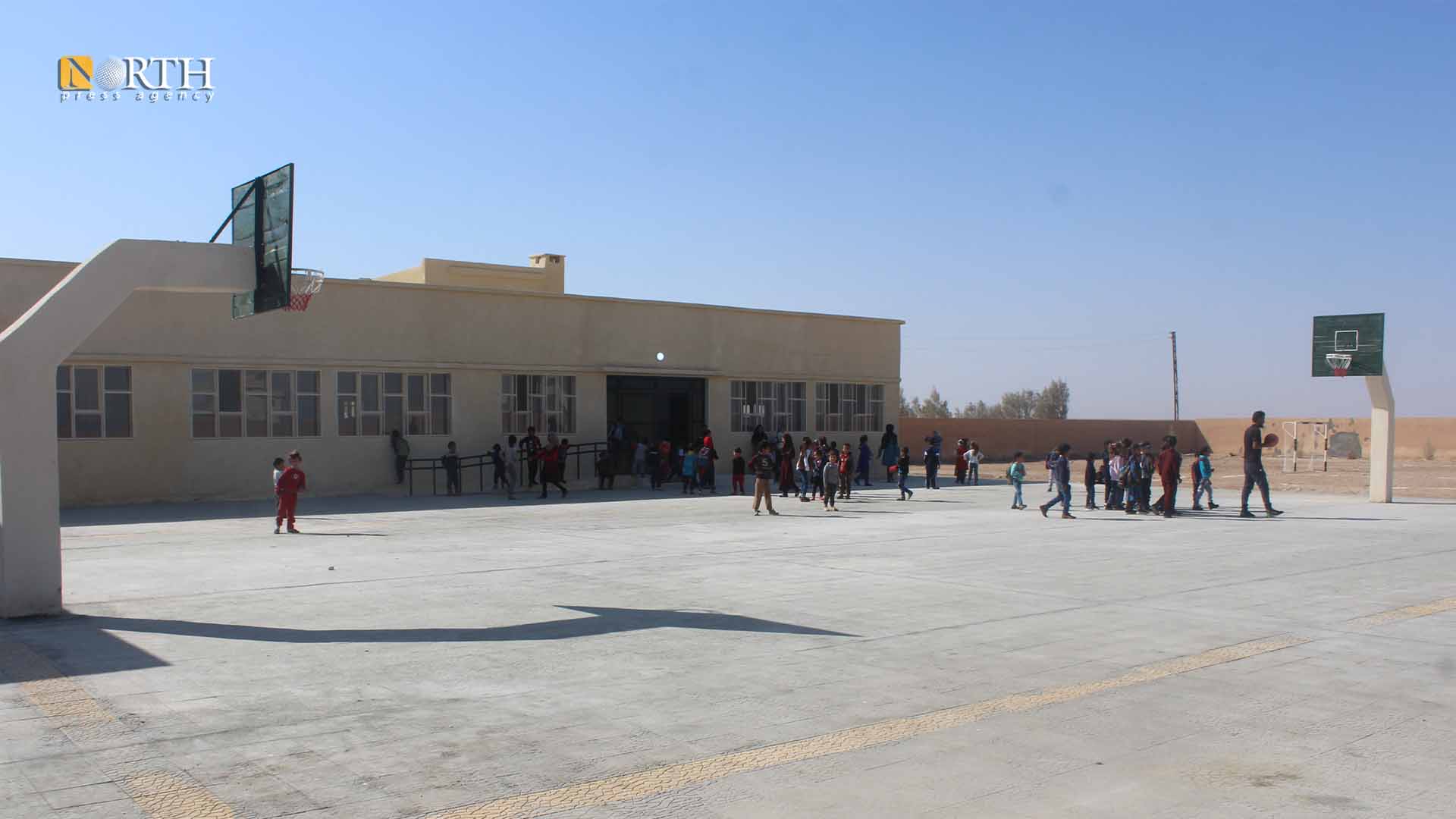 SHADDADI, Syria (North Press) – Three schools were reopened in the countryside of Merkadah town, south of Hasakah, northeast Syria, an educational official from the town said.
Recently, maintenance workshops have completed the renovation of the schools after they were damaged and vandalized during the battles with the Islamic State (ISIS) in 2017.
The schools reopened are Kashkash Jbour, al-Zayanat and al-Atshana, Miyaser al-Hasouni, the maintenance workshop manager said.
Solidaites, a non-governmental French aid organization, funded the schools renovation project completely in coordination with the Educational Complex. The purpose of the project is to ease the stress on the schools in the area.
The main office of Solidaites organization in northeast Syria is in Amuda city.
The three schools were supplied by educational needs remarkably that each school contains more than 350 students, al-Hasouni said.
Eight schools were destroyed in Mekadah town and its outskirts during the control of armed opposition factions and the battles against ISIS.
Reporting by Bassem Shuweikh