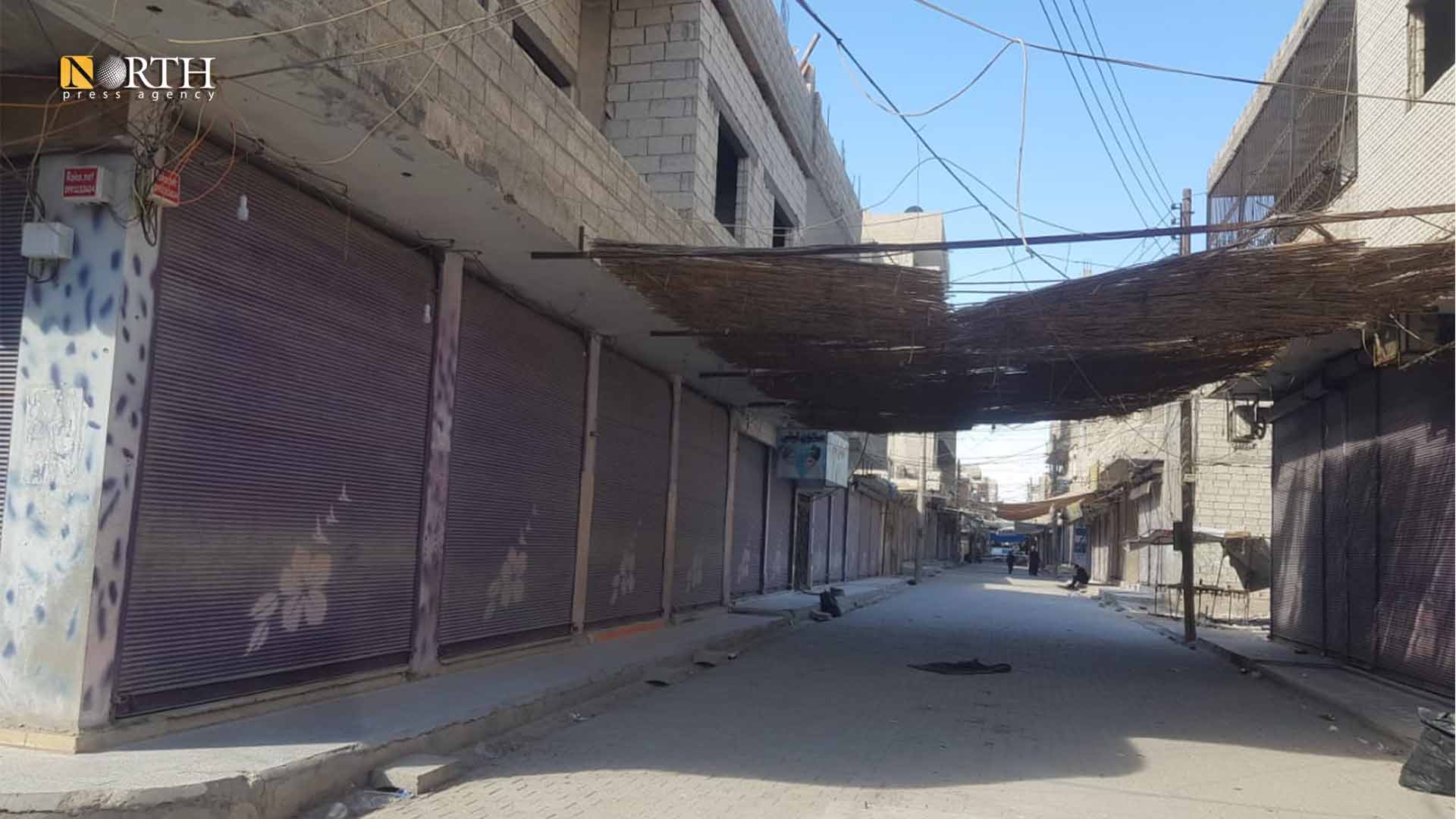 KOBANI, Syria (North Press) – On Tuesday, the Executive Council of the Euphrates region, north Syria, announced the end of the total lockdown and the start of the partial curfew for ten days, as part of measures to limit the spread of coronavirus.
The complete lockdown in the region started on October 16, and ended on 25.
755 cases of coronavirus infections have been recorded in the Euphrates region so far, while the number of deaths has reached 49.
According to the circular of the Autonomous Administration of the Euphrates region, the partial curfew starts from Tuesday, October 26, and ends on Friday, November 5.
The decision allows the food stores (supermarkets, vegetables and fruits, sweets, restaurants and bakeries) to open, in addition to industrial stores from six in the morning until four in the evening, provided that the work of restaurants and sweets shops is limited to takeout orders.
Under the decision, all forms of gatherings (meetings, marches, conferences) are prohibited under legal and administrative accountability. Wedding parties and religious rituals are also prohibited. Tents for condolences and wedding halls are closed during the partial curfew, too.
The decision allows farmers, agricultural engineers and veterinarians to move through all the region's checkpoints. Private medical clinics and human, agricultural and veterinary pharmacies are allowed to open throughout the partial curfew.
Work is suspended in the institutions of the Autonomous Administration and it is limited to service institutions (such as ovens, mills, agriculture, fuel, municipal emergencies and electricity emergencies) on condition that a few numbers of workers present in them and they should follow preventative measures such as sterilization, wearing face masks and adhere to social distancing.
Reporting by Fattah Issa