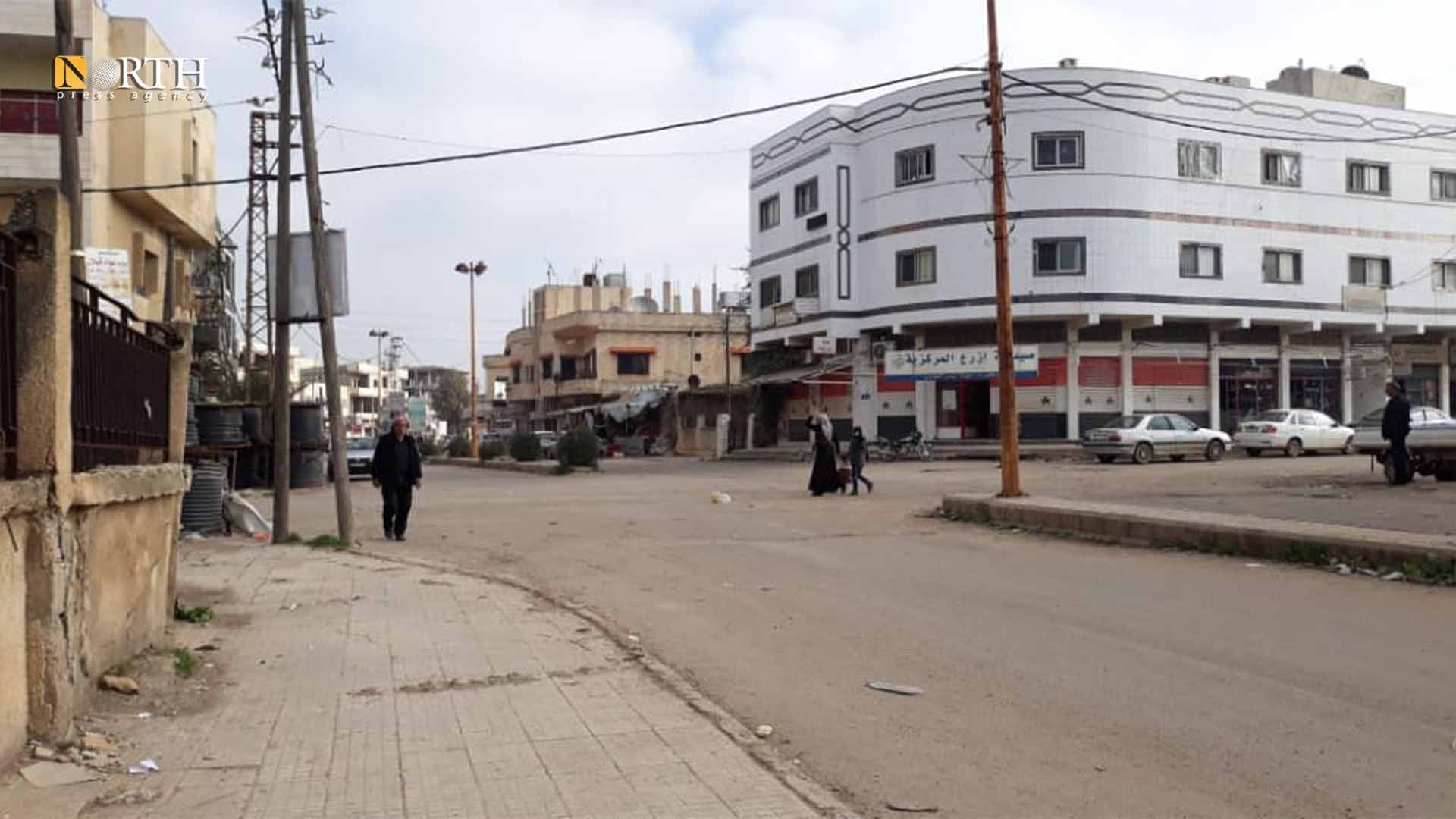 DARAA, Syria (North Press) – On Sunday, Syrian government security forces opened a settlement process center in Izra' town, east of Daraa, south Syria.
Many villages in the eastern countryside of Daraa administratively follow Izra' town, are controlled by government forces in the decade-long war.
Government forces escorted by Russian Military Police (MP) transformed the Cultural Center in Izra' al-Mahata into a center to settle the status of all the wanted people in the villages situated in the east of Daraa.
Government officers say that another settlement center will be opened in Daraa city to settle the status of the wanted people from al-Sheikh Meskin village.
On the other hand, the government forces does not intend to open a settlement process center in Bosra al-Sham, the stronghold of the Eighth Brigade, affiliated with the Russian-backed Fifth Corps. The town's fate is still unknown, activists said.
Izra' town has remained a center for several state and security branches directorates since the start of the war in 2011. The Fifth Brigade leadership, the security military department, the political intelligence department and the state security department are all stationed in Izra'.
Izra' sits on the Amman-Damascus highway and is bordered by al-Lajat area and Bosra al-Harir town on the east.
On September 5, a number of Daraa's notables and government forces, in the presence of a number of Russian officers, reached a ceasefire agreement, including handing over weapons and deploying governmental security points in the towns of Daraa governorate.
Daraa was subjected to a suffocating siege imposed by Iranian-backed factions and the government forces for more than two months. Finally, an agreement was reached between the parties to the conflict brokered by Russia on a ceasefire and the entry of government forces into the besieged neighborhoods.
Reporting by Ihsan Muhammad