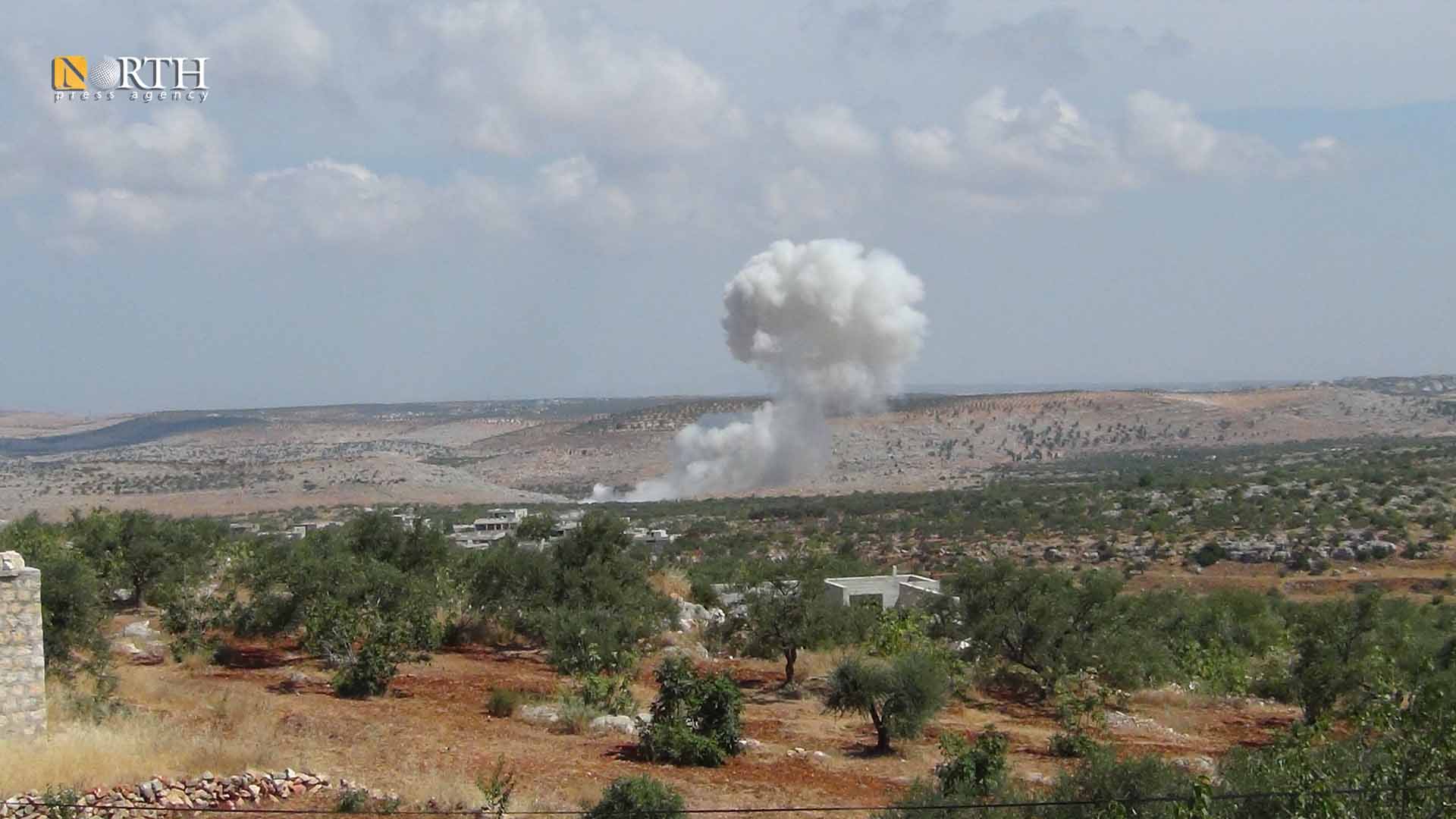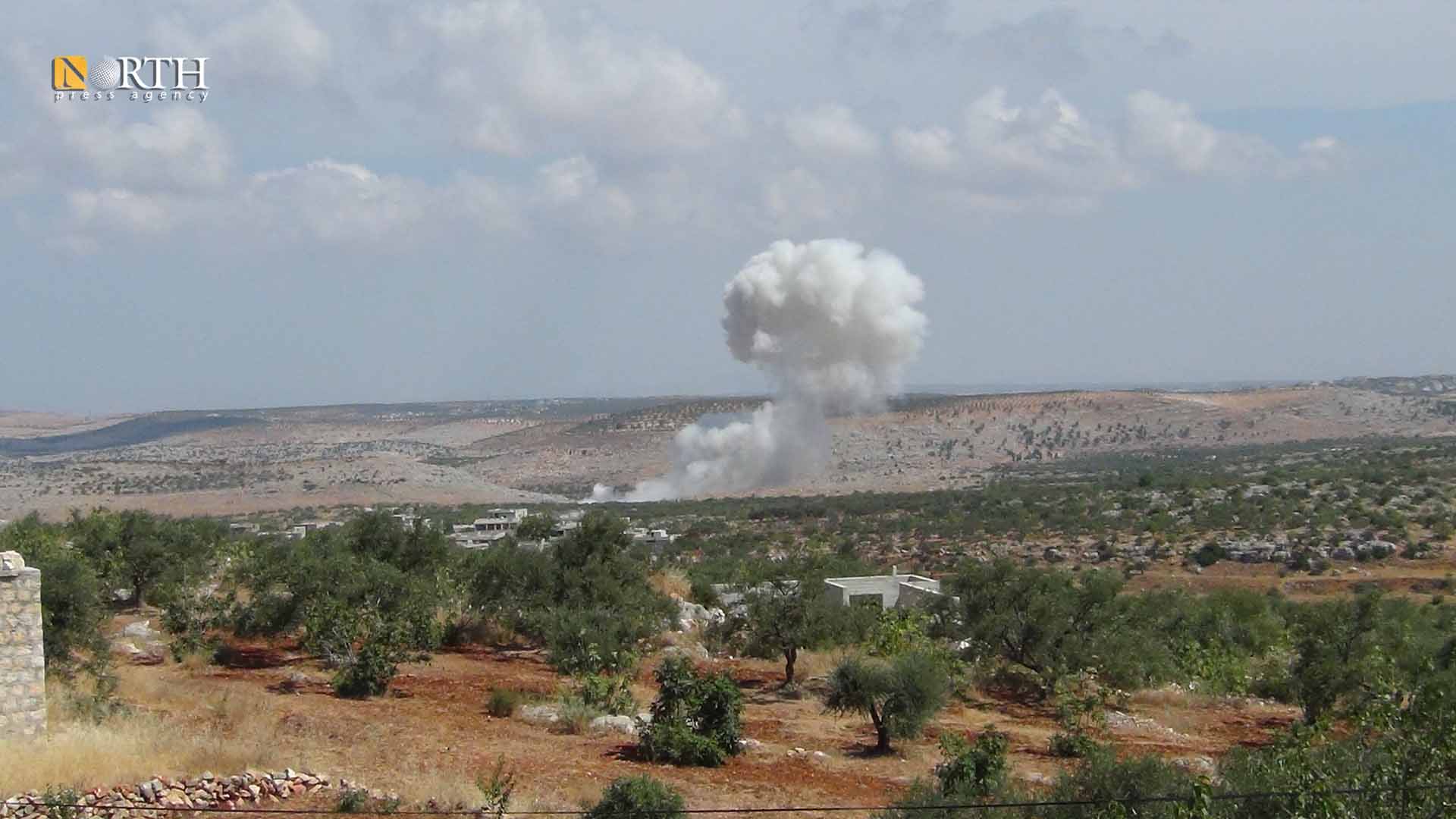 IDLIB, Syria (North Press) – On Sunday, Syrian government forces shelled sites of Turkish-backed armed factions in Idlib and Hama countryside, northwest Syria, leaving material damage.
The government forces, stationed in Kafranbel town, shelled sites of the armed factions in the villages of Kansafra, Kafr Oweid, Sfuhun, al-Fatira, and al-Bara in Zawiya Mountain area, south of Idlib, with artillery shells and rocket launchers, sources of the armed factions told North Press.
Similarly, the government forces, positioned in Jurin Camp, shelled the armed factions' sites in the towns of Khirbet al-Naqous and al-Enkawi in Ghab Plain area in the western countryside of Hama.
Meanwhile, the al-Fateh al-Mubin Operations Room announced it targeted government military points in Umm Nir village south of Idlib.
For months, areas in Syria's northwest have been witnessing mutual shelling between parties to the conflict in different areas amid news on government military reinforcements to different areas in the region.
Although the de-escalation zone in northwest Syria is subject to a Russian-Turkish ceasefire agreement signed in March 2020, the area witnesses frequent mutual bombardment despite the entry of the ceasefire into force.
Reporting by Samir Awad