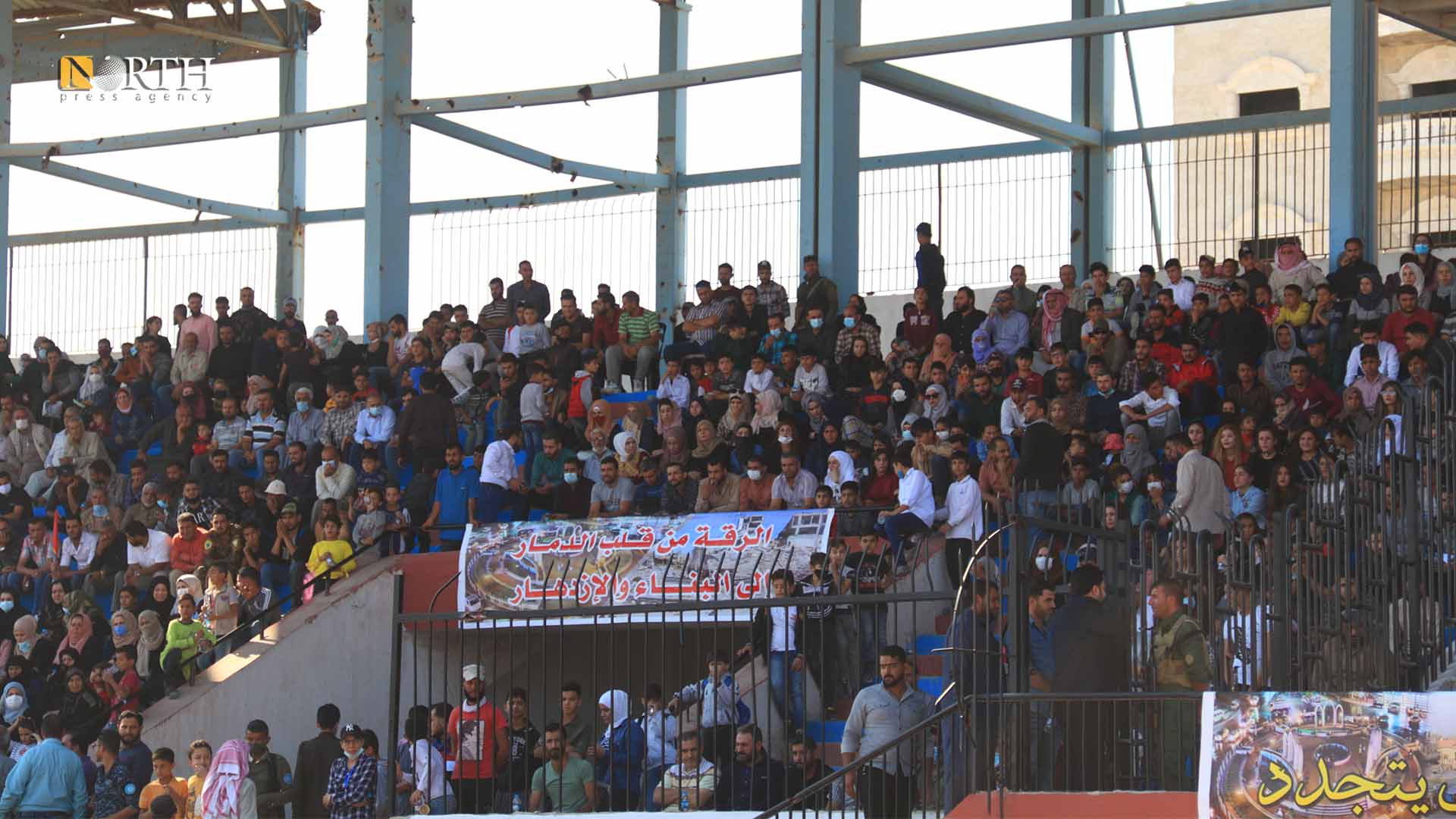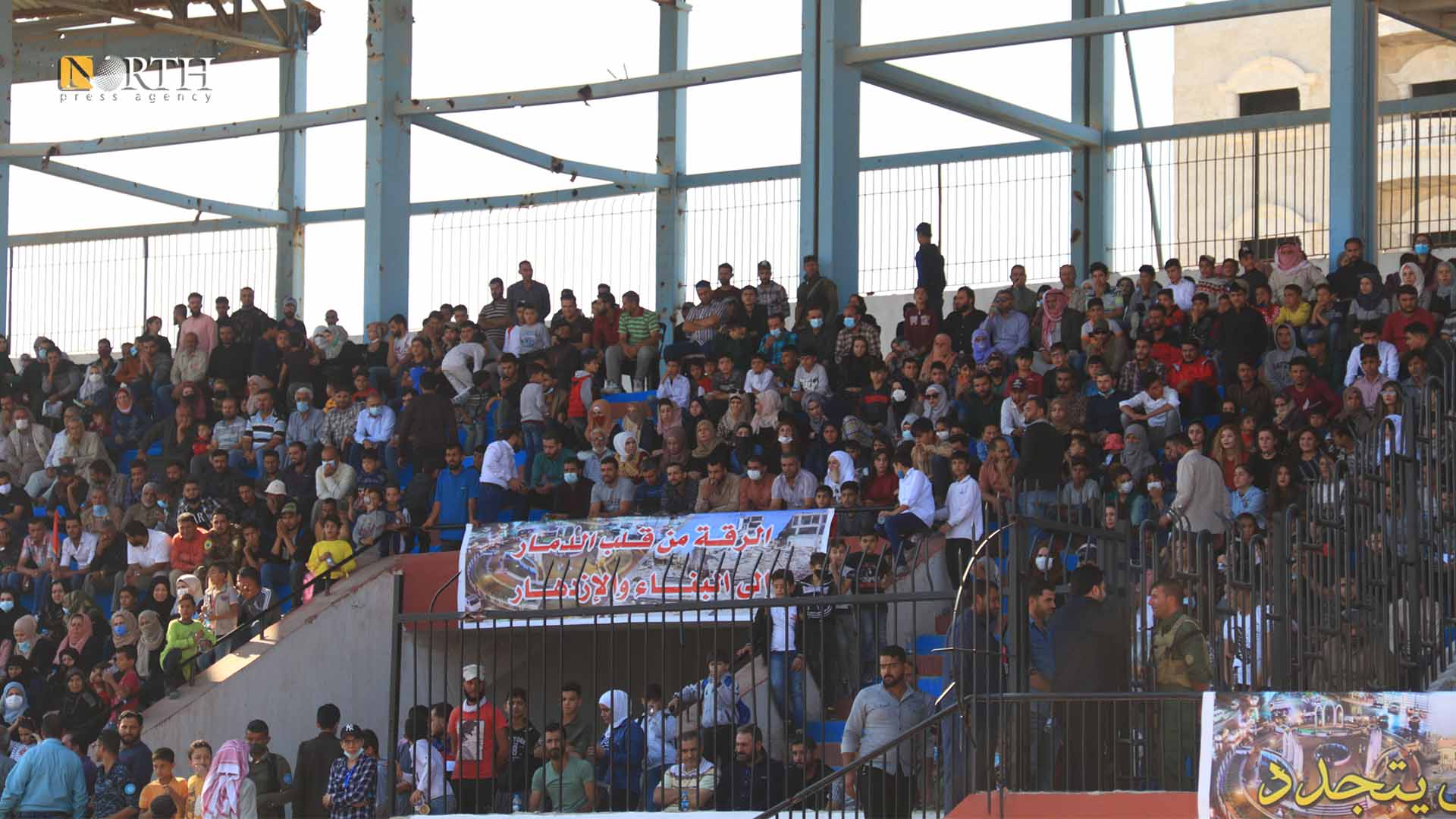 RAQQA, Syria (North Press) – The state of the city of Raqqa today is a unique example for what will be in the post-war period in Syria, an official of the Autonomous Administration of North and East Syria (AANES) said on Wednesday.
"The celebration of the liberation of Raqqa from the Islamic State (ISIS), clearly confirms that northeast Syria's regions are going in the right direction, which is the post-war construction phase," said Hamdan al-Abid, deputy co-chair of the AANES Executive Council.
This came during the celebration of the fourth anniversary of liberating Raqqa, which was held by the Democratic Civil Administration in al-Aswad Stadium in the center of the city, in the presence of a delegation of the Autonomous Administration.
"Some parties had promoted that the liberation of the city by the Syrian Democratic Forces would separate it from Syria, while other parities left the people of Raqqa to its fate, suffering greatly under the control of ISIS," al-Abid added.
Hundreds of residents of Raqqa participated in the fourth anniversary of liberating the city, alongside with representatives of the institutions of the Autonomous Administration, the Civil Council of Raqqa and the political parties.
"The continuous Turkish threats against northeast Syria undermine the stability that the Syrians have made in this region, and that Turkey does not want the Syrian crisis to end," al-Abid stressed.
Al-Abid believes that "celebrating the anniversary of the liberation of Raqqa is considered another call by the Autonomous Administration for the Syrians on the necessity for the dialogue and the build of new Syria which can contain all of its peoples without excluding any."
The deputy co-chair of the Executive Council of the Autonomous Administration, pointed out that "the dependence of some Syrian parties on regional powers has prolonged the war in Syria, as these powers only seek their interests in Syria, especially Turkey and Iran."
Reporting by Ammar Abdullatif